An update on arts and entertainment options across the region
The eighth year of the Community Foundation Performing Arts Series kicks off July 22 at the Chris Wilson Pavilion at Potawatomi Park in South Bend, with the Notre Dame Shakespeare Festival Touring Company performing "Twelfth Night." The New West Guitar Group gives a concert July 29. On August 5, Southold Dance Theater presents ballet and contemporary dance. The big band sounds of the IUSB Jazz Orchestra takes over on August 12. A perennial favorite, the community play-along with the South Bend Symphony Orchestra takes place August 19. This year's play-along selection is Johann Strauss Jr.'s "Emperor Waltz." The series concludes with singing, as the Vesper Chorale and the Children's Choir of Michiana combine for a concert. Find out more at www.cfsjc.org.
"The Wizard of Oz" opens July 14 and runs through the end of the month at South Bend Civic Theatre, with all the beloved songs from the film version intact. Leslie Lee's "Black Eagles" runs August 11-20; it's a story of the Tuskegee Airmen, the pioneering black fighter pilots. An uproarious modern classic follows: "Sister Act: the Musical" runs Sept. 15 to Oct. 1. For tickets and details, go to www.sbct.org.
Vegetable Buddies, located in the same downtown spot that was formerly Trio's Restaurant & Jazz Club – 129 N. Michigan St. – is the newest exciting hotspot for concerts in South Bend. Since its re-boot two years ago, the club has been bringing in all manner of touring artists in the fields of rock, blues, jazz and reggae. Culture, featuring vocalist Kenyatta Hill, appears August 10, on a tour celebrating the 40th anniversary of Culture's classic LP, "Two Sevens Clash." Guitarist-vocalist Ike Willis, a former sideman of Frank Zappa, brings his band for a concert August 12. Duke Tumatoe finds humor in the blues Sept. 22. For a full schedule, visit www.buddiesdtsb.com.
Two new exhibitions are opening at the Snite Museum of Art on the campus of the University of Notre Dame. Opening August 20 is "Making Everything Out of Anything: Prints, Drawings and Sculptures by Willie Cole." Cole repurposes clothing, tools and other mundane objects in search of new meanings and implications. There's also a rare chance to get an up-close look at works from an old master with "Rembrandt's Religious Prints: the Feddersen Collection," opening Sept. 3. The exhibit features more than 70 original Rembrandt etchings. Both shows run through November. There's further information at www.sniteartmuseum.nd.edu.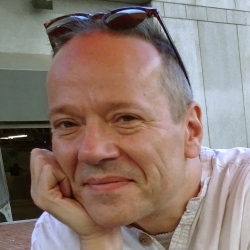 Latest posts by Jack Walton
(see all)