An update on arts and entertainment options in Northwest Indiana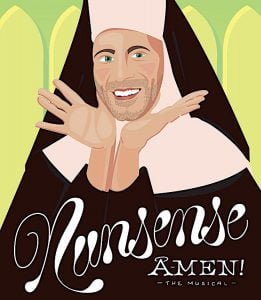 Theatre at the Center invites you to relive the legendary career of Frank Sinatra as four actors share more than 50 of his beloved hits in "My Way: A Musical Tribute to Frank Sinatra." When asked the key to his success, Sinatra replied, "Sing good songs." This tribute is filled with just that! "Fly Me to the Moon," "Chicago," "New York, New York," "The Way You Look Tonight" and "That's Life" are a few of his hits to be showcased in this salute to Ol' Blue Eyes. February 9 through March 19. For more information call 219/836-3255 or visit www.theatreatthecenter.com.
The Northwest Indiana Symphony Orchestra takes a romantic journey around the world with lively and lush musical Valentines in "Dance & Romance" on February 10. The overture to the comic opera "Donna Diana" adds a Spanish flare (by way of Canada) to the classic hijinks of lovers in denial. Travel down the Rhine with Siegfried and Bruennhilde as they hail their light-bringing love. The Middle Eastern flare of the "Gardens of Spain" will be brought to life by popular pianist Yana Reznik. The cheerful and optimistic Bohemian Dvorak 8 will call everyone to the dance. More information is available by calling 219/836-0525 or at www.nisorchestra.org.
At the Towle Theater in Hammond, The Little Sisters of Hoboken are shocked to discover that their cook, Sister Julia, Child of God, has accidentally poisoned 52 of the order, leaving them in dire need of funds to pay for the burials. The sisters decide that the best way to raise the money is to put on a variety show. "Nunsense A-Men" is an all-male version of the popular franchise, featuring star turns, tap and ballet, an audience quiz, and comic surprises performed by Reverend Mother Regina, a former circus performer; Sister Mary Hubert, the Mistress of Novices, a streetwise nun from Brooklyn; Sister Mary Leo, a novice who is a wannabe ballerina; and the delightfully wacky Sister Mary Amnesia, who lost her memory when a crucifix fell on her head. This international phenomenon runs February 24 through March 12. More details at 219/937-8780 or www.towletheater.org.
Visit the South Shore Arts Regional Arts Calendar at SouthShoreArtsOnline.org for more information on current exhibits, concerts, plays, and other arts events.