An update on art and entertainment options across the region
It's a particularly busy stretch at the Morris Performing Arts Center in South Bend. On February 8, NPR's long-running quiz show, "Wait, Wait, Don't Tell Me," will record an episode with a live audience at the Morris. "A Chorus Line" runs for four shows February 9-11. Rain, a Beatles tribute act, performs on March 9, followed by good ol' boy comedian Bill Engvall, who performs stand-up March 10. Ageless rock superstar Alice Cooper brings his band for a concert on March 15. Finally, the big event of the season, as the Morris transforms into an old opera house in 1905 Paris for a three-week run of "The Phantom of the Opera," opening March 28. Find out more at morriscenter.org.
He has big shoes to fill, but new South Bend Symphony Orchestra musical director Alastair Willis is off to a great start. After beloved SBSO maestro Tsung Yeh stepped down after 28 years helming the orchestra, a year-long search process resulted in the selection of Willis, who is now in his first full season conducting the group. His first concerts have been met with resounding applause, and he will try to keep the momentum going with a performance on February 17 with works by Modest Mussorgsky and Dmitri Shostakovich framing Ludwig van Beethoven's "Emperor" piano concerto, featuring soloist Vakhtang Kodanashvili. On March 3, actors from the Shakespeare at Notre Dame program will narrate Sergei Prokofiev's children's classic, "Peter and the Wolf," with music by the SBSO. The next day offers a matinee titled "An Afternoon in Italy," highlighting Italian composers such as Ottorino Respighi and Giacomo Puccini. Felix Mendelssohn was not Italian, but his Symphony no.4 earned its nickname — "The Italian" — for a good reason, and it serves as the concert's centerpiece. The February performance will be at the Morris Performing Arts Center. The University of Notre Dame's DeBartolo Performing Arts Center will host the March concerts. Get further details at southbendsymphony.org.
South Bend Civic Theatre is keeping things fresh with two contemporary shows in a row. Running from February 16-25 is "God of Carnage," Yasmina Reza's dark comedy about family squabbles. After that, "Hamilton" fans will rejoice at the opening of "In the Heights," which runs at SBCT from March 9-25. With lyrics and music by "Hamilton" composer Lin-Manuel Miranda, "In the Heights" won the 2008 Tony Award for Best Musical. For tickets, seating charts and more information, consult sbct.org.
Fans of world-class blues rarely have to make the trip to Chicago to get their live-blues fix, because the Midway Tavern in Mishawaka has been bringing A-list blues acts to the local area for decades. In many cases, elite bands are available for an extra gig between Detroit and Chicago and the Midway Tavern — nicknamed "Martha's" — has become something of a blues institution. Ray Fuller & the Blues Rockers perform on February 9. On March 10, Mick Kolassa & Endless Blues take the Midway stage, and the Chicago Kingsnakes will play on March 24. To see a full schedule, visit themidwaytavern.com.
Click to read more from the Feb-Mar 2018 issue of Northwest Indiana Business Magzine.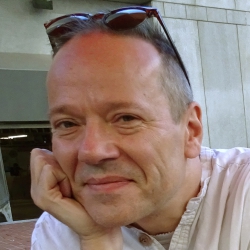 Latest posts by Jack Walton
(see all)