Running from June 8-17 at South Bend Civic Theatre, is British playwright David Hare's Skylight, which examines the complicated dynamics between ex-lovers attempting to reconcile. SBCT's musical offering for the summer is Alan Jay Lerner and Frederick Loewe's My Fair Lady, from July 13-29. George Bernard Shaw created the unforgettable characters Henry Higgins and Eliza Doolittle for his dramatic play Pygmalion, but Lerner and Loewe fleshed them out and gave them timeless songs including "The Rain in Spain," "I Could Have Danced All Night" and "I've Grown Accustomed to Her Face." Find out more at www.sbct.org.
The Elkhart Jazz Festival has become a huge event over the last three decades, and this year's shows take place from June 22-24 at the Lerner Theatre and other stages across the city. Friday's headliner is contemporary guitarist Lee Ritenour, known for dozens of solo albums and literally thousands of sessions as a sideman. Saturday, it's the timeless New Orleans musical gumbo of the Preservation Hall Jazz Band. The Sunday feature is the United States Air Force's Shades of Blue Jazz Ensemble. Like always, the 31st annual event includes bands from almost every jazz subgenre performing through the daytime and well into the night. Check out the full schedule at www.elkhartjazzfestival.com.
Merrimans' Playhouse at 1211 Mishawaka Avenue in South Bend is the hip spot for smaller jazz gigs. Tenor saxophonist Geof Bradfield brings his quartet on June 20. The Dean's List, a swinging quintet led by guitarist Danny Dean, appears on June 30. The charming old-time guitar/ukulele duo Victor & Penny plays on July 14. On July 20, it's Brad Linde's Team Players, a group which blends jazz music and sports themes — the latest project is inspired by bowling. Mexican-American drummer Gustavo Cortiñas leads a group on July 26, and violinist Stanley Chepaitis fronts a trio session on August 2. Visit www.merrimansplayhouse.com for tickets or more information.
Every summer, the Community Foundation of St. Joseph County presents several free performances at the Chris Wilson Pavilion at Potawatomi Park in South Bend. The first three events of this year's Community Foundation Performing Arts Series showcase the wide range of entertainment on display. The University of Notre Dame Shakespeare Festival's Touring Company kicks things off with a performance of "The Merchant of Venice" on July 21. The IUSB Jazz Orchestra follows on July 28 with a concert of big-band and swing favorites. On August 4, Southold Dance Theater takes the stage for a recital of ballet and contemporary dance. Two professional guest artists take starring roles, but the rest of the dance responsibility goes to Southold students, in what has become one of the series' biggest annual draws. Learn more at www.cfsjc.org.
Anyone looking to venture a little farther afield can catch a couple of the Midwest's most highly regarded bluegrass festivals. They're rosining up the bows in Wakarusa, Indiana for the Wakarusa Bluegrass Festival, running June 8-10. This year's performers include high-profile acts such as Kody Norris and the duo Feller and Hill. Another opportunity to catch the "high lonesome sound" comes July 22-28 when the Marshall Bluegrass Festival enlivens Marshall, Michigan for a full week. Both festivals offer overnight camping options. For information, go to www.wakarusabluegrass.com and www.marshallbluegrassfestival.com.
Click to read more from the Jun-Jul 2018 issue of Northwest Indiana Business Magazine.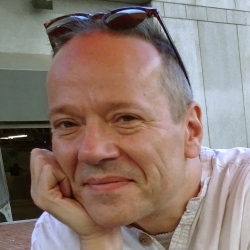 Latest posts by Jack Walton
(see all)