Nonprofits say they rely on unsung support from those organizations that offer financial backing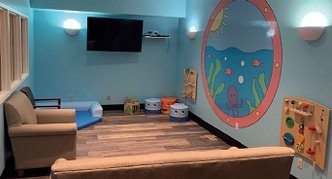 Yet still, there is an army of unsung contributors working behind the curtain. Without funding and active volunteers, many nonprofits could not support the level of need around the state and Region, nonprofit executives say. And because of the support of foundations, like the John W. Anderson Foundation in Valparaiso, organizations can fulfill their missions to meet community needs.
During the past 50 years, the foundation's trustees remained true to Anderson's vision while supporting more than 245 charitable organizations annually, said John Diederich, a trustee with the foundation. The Boys & Girls Clubs of Greater Northwest Indiana, Meals on Wheels of Northwest Indiana and St. Jude House are among the Region-based groups that have received the foundation's support through the years.
"Since 1954, we have grown into what we are today," said Ryan Smiley, president and CEO of the Boys & Girls Clubs of Greater Northwest Indiana. He said his club, originally launched as the Boys & Girls Club in Gary, was named after John W. Anderson.
Anderson was the reason the club was started, and thus began the Boys & Girls Club history in Northwest Indiana, Smiley said.
The John W. Anderson Foundation formed on Sept. 18, 1967, shortly before his death, according to historical information from the organization. Anderson, an industrialist who specialized in producing automotive parts and accessories, developed the replacement windshield wiper blade, specifically the ANCO line, which is now owned by the First Brands Group.
Anderson, who patented more than 100 inventions, launched Anderson Co. in South Bend in 1918 but later relocated his business to Gary. He was a noted philanthropist who advocated for improving communities with an emphasis on youth initiatives.
The Anderson Foundation has been one of the longest supporters of St. Jude House in Crown Point since it opened in 1995.
St. Jude House, a shelter for women and children, addresses the public health emergency that is domestic violence, and serves as a resource for the prevention, education and awareness of domestic violence. St. Jude House provides services to those whose lives have been touched by abuse of any kind.
Buffy Adams, St. Jude House director of development, said the Anderson Foundation not only helps "keep the doors open, but they also help keep the doors in working order or help replace the door when necessary."
Meals on Wheels of Northwest Indiana uses foundation support to grow strategically as well as run its services.
During Meals on Wheels of Northwest Indiana's first day of service, it served three meals. However, because of support from the Anderson Foundation and other contributors through the years, the organization will reach 9 million meals served in 2021.
"Our vision for Meals on Wheels is to continue to ensure that no one who needs a meal delivered to their door, goes without, regardless of their need," said Sandra Noe, the organization's executive director. "Support from grants help(s) us to make that happen, (and) it allows us the funding to expand services to other regions in Northwest Indiana and to impact more individuals."
Click here to read more from the April / May 2021 issue of Northwest Indiana Business Magazine.

Latest posts by Catherine McCoy
(see all)