Business leaders expect some innovations during pandemic will likely stick around after crisis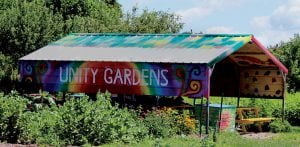 Necessity is the mother of invention, of course, which has kept its midwives busy during 2020.
The pandemic has forced businesses and organizations to adapt for survival. Examples abound in northern Indiana of business plans being rewritten on the fly to operate under dramatically changed conditions.
Some of the changes were temporary fixes, but many of them have become new paradigms likely to have staying power. Lorri Feldt, regional director for the Northwest Indiana Small Business Development Center, shared a few creative examples.
Hoosier Daddy's Homemade Ice Cream in DeMotte opened in November 2019. It quickly faced difficult challenges. "I love how they've pivoted to serve from the window, and they post their regularly changing homemade flavors on the exterior wall," Feldt said. "Their place is too small to serve eat-in, so they've put out picnic tables."
Sweet Home Indiana, a St. John gift shop, was closed for a time, as all businesses deemed nonessential were under Gov. Eric Holcomb's emergency order. "They started doing gift baskets that they send to recipients, and this has gone well. It will continue," Feldt said. "Since people can't visit loved ones, they are liking being able to send the baskets."
Provecho Latin Provisions in Crown Point was primarily a dine-in restaurant. It continues that service and added a market.
HiTech Industrial in Valparaiso is a new industrial distributor. The company added several personal protective equipment offerings and is doing well with that, Feldt said.
Busy Bee Potter & Arts Studio at Southlake Mall closed for a while. It began selling art kits for individuals to do at home, at day camp, at school or at long-term care facilities. In addition to doing in-store parties and other workshops, the company has created a new market.

"From our point of view, the businesses that get creative and respond to changing circumstances are the ones most likely to make it through this and thrive," Feldt said. "We worry about the businesses who still do not have much of a digital presence or who wait for things to 'get back to normal.'"
She said the SBDC is providing resources and programs to help small businesses pivot to a more online presence or tweak their business models to be more effective in today's business environment.
Offering guidance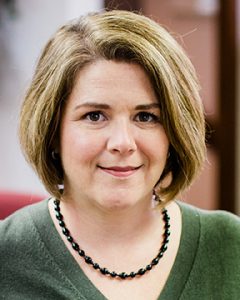 The Michigan City Chamber of Commerce developed a Back in Business Toolkit, which was shared with its members and other local businesses. The kit is a quick reference guide for businesses and includes templates for communicating with employees and the public.
"During the pandemic, we have seen an increased need for direct communication and transparency about what a business or organization is planning or changes that they need to make," said Katie Eaton, chamber president. "Because business as usual was changing daily, it was important to communicate those changes quickly and clearly, (and) for many businesses, enhanced communication will become a best practice even after the pandemic."
Communication isn't the only area where pandemic-induced changes are likely to be permanent.
"New cleaning procedures and enhancements will become commonplace in most businesses," Eaton said. "While cleaning has always been a part of a business's facility maintenance, the standards have definitely been set to a higher level, (and) not only has this required additional staff in some instances but also an increase in expenses for the abundance of cleaning supplies needed."
She said another change that will likely stick around for some businesses is flexibility about employees' work location.
"With child care offerings and schools being disrupted, many families have had to adjust their work lives to care for young children," Eaton said. "Employers have had to offer work-from-home options in order to retain employees."
She said work-from-anywhere options only may be achievable in some industries, but it is becoming a trend.
"For some employers, it will increase their employee applicant pool, and they will gain access to more talent," Eaton said. "It will also decrease their need for physical space, which could result in businesses downsizing or holding off on expansion plans that may have been in the works prior to the pandemic."
Spotlighting innovation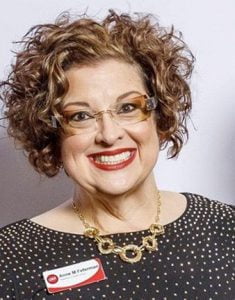 South Bend-based Teachers Credit Union also reached out to its small business clients, offering them help to find ways to adapt.
The TCU Innovate! Business Challenge provided a total of $35,000 to five winning entries. Each of the winners was a small business that found creative ways to endure during the pandemic.
Anne Feferman, TCU's vice president of commercial and business services, was one of the judges.
The 60 entries were judged along four criteria: how innovative, the impact on the business, the impact on their clientele and community, and how unique their move was.
"There were a lot of people who had to make more of a transition electronically, including internet sales and a stronger web presence," Feferman said.
Some sought help with different ways to do business in person, including where to purchase and how to position and install plastic partitions, she said.
"Some of these were really just kind of nuances," Feferman said.
Choosing the winners was difficult.
"We actually gave more awards than what we originally planned," she said.
Another complication, from her standpoint, was that her team was immersed in processing loan applications for the federal Paycheck Protection Program during the competition.
Feferman has seen the statistics on small businesses suffering during the pandemic. About a quarter of them have shuttered and not been able to recover, she said.
"Everyone who applied, they're all entrepreneurs, and they all have that entrepreneurial spirit," Feferman said.
"We're very resilient in the Midwest, and we definitely saw that with all of the applicants," she said.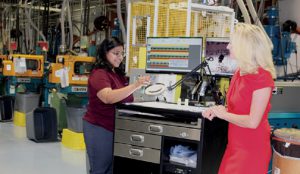 South Bend-based manufacturer Bamar Plastics won $5,000 in TCU's competition for development of The Step Saver, an automated, customizable mobile cart outfitted with quality-control instruments. The cart is intended to reduce the inspection process from a two-hour task to 45 minutes.
Scarpe, an upscale Italian restaurant in downtown Valparaiso, won $5,000 for quickly developing "take-and-bake" options like lasagna and tiramisu. Scarpe also won new customers with a series of Facebook Live videos about making homemade pasta and mozzarella cheese.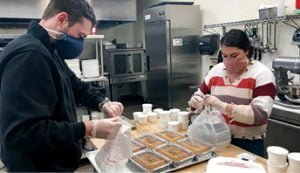 Unity Gardens won $5,000 for promoting physical, social and environmental health. The group's network of urban plots provides free, healthy food to people who need it.
Sales of Unity Gardens produce at the South Bend Farmers Market supports the nonprofit, but when the market closed, the nonprofit sold plants and seeds to help people start private gardens. Unity Gardens also posted online tutorials on gardening.
Sip & Share Wines, an Indianapolis business, won $5,000 for hosting virtual wine tastings, with bottles shipped in advance.
Certell, an Indianapolis developer of online courses and educational materials, won $15,000 after producing podcasts focused on helping teachers navigate the shift to online instruction. They also accelerated the production of products already in development.
Learning to adapt
The Healthcare Foundation of La Porte quickly pivoted this year to create a grant program that helps provide healthy food to residents. In addition to purchasing food for pantries and soup kitchens, the foundation also helped Macedonia Missionary Baptist Church purchase an oven and freezer, as well as additional food.
The foundation also gave $10,000 to Hoosiers Feeding the Hungry to cover the costs of processing and transporting meat donated to La Porte County food pantries.
Access to meat is important for proper nutrition, said Maria Fruth, foundation president and CEO, and there were meat shortages during the early stages of the pandemic.
The foundation connected pork producers with meat processors in La Porte — Sims Meat Processing, I Street Meats and HRR Enterprises Inc. — to get the meat on the market for sale to the public.
Organizations throughout northern Indiana moved quickly to help neighbors. Nurses organized an effort to sew masks. Grocery stores donated food, while other organizations donated personal protective equipment.
At the Salvation Army's Lake County unit, a board member's contact with Sysco resulted in more food than the organization could ever need. Aaron McDermott knew that Sysco had large quantities of leftover perishable food to distribute because many of its customers were shut down by the pandemic. So, he made the call.
"They're the main supplier for the casinos in the area," said Kevin Feldman, the Salvation Army's Lake County director of development. The food needed to be donated before it spoiled.
Feldman was grateful for the donation, but his agency was not prepared for the 70 tons of food the company provided. The Salvation Army feeds a lot of people, but that was more than the agency could handle. So, they asked for help.
Strack & Van Til offered freezer and refrigerator space to help store the food, Feldman said. Other agencies helped distribute the excess food. Meals on Wheels and Tradewinds benefited.
Feldman also contacted smaller food pantries to offer excess food.
"We still get food from Sysco," Feldman said. "This is a relationship we plan on continuing."
The amount donated shrank when the casinos reopened, but Sysco remains generous, Feldman said.
"It really forced us in a good way to lean upon our existing partnerships to do things to help us," Feldman said, and to work with a new partner.
Feldman said, as bad as the pandemic has been, nonprofits have seen it as an opportunity to partner with other nonprofits. Plus, they helped people whose organizations had to reduce services or close their doors.
"We've experienced really just the opposite of that," he said. "We haven't really changed what we do."
The types of services haven't changed, but the delivery of services has.
"We've had more than a 500% increase in the need for food," Feldman said.
Homeless shelters for women and children are in demand, but some have closed during the pandemic, he said.
"When you do that, that's going to hurt," Feldman said. "Maybe they were thinking they're protecting their clients as well."
But when that happens, donors look elsewhere.
"We had some of our larger donors continue to keep giving," Feldman said. Foundations and corporations reallocated money toward COVID-19 relief because of the pandemic, (and) The Legacy Foundation and Lake Area United Way were "very generous with us," he said.
"It's really helped keep families and households stable," Feldman said.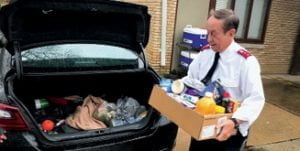 The way the Salvation Army interacts with clients has changed, too.
"To protect ourselves, we weren't allowing clients into the building anymore," Feldman said.
That meant the soup kitchen had to evolve. In East Chicago, food was still prepared by volunteers in the community center's kitchen, but the disaster services vehicle was pressed into service as a food truck. It kept meals hot until they could be served to clients lined up — socially distanced, of course — on the sidewalk alongside Chicago Avenue.
"You're looking at a line of people that within the next 30 minutes will be served food," Feldman said, and it goes on all day. "That's a lot of people being fed."
Processing applications no longer required an in-person interview, either.
"We now do everything by email and over the telephone and help them in very much the same way that we've helped them in many ways," Feldman said.
That includes assistance with transitional housing, where the agency deals directly with the landlord.
"We never have to see the client because of the threat of COVID-19," Feldman said.
At the food pantry, information is obtained first so the volunteers and clients aren't physically in the same room.
Before the pandemic, clients selected groceries in the food pantry much like shopping in a store. That shifted to loading a box of donated food into their vehicles while waiting in line.
"It really was totally a different way of delivering for our food pantry," Feldman said. "It seems to be working really, really well."
"So many of the clients don't wear masks," Feldman said.
The pandemic could get worse before it ends, so the Salvation Army is preparing accordingly.
"We've already decided that we're going to be expanding pretty much all the services," he said.
Click here to read more from the October-November 2020 issue of Northwest Indiana Business Magazine.