Baptist Children's Home of Valparaiso celebrates CEO's 40 years of service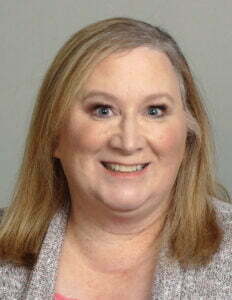 Some say that, when raising children, the days are long, but the years are short. Linda Brooks, leader of Baptist Children's Home Inc. of Valparaiso, might feel that way about her career, too.
The CEO and president is celebrating 40 short years of helping families.
"I spent 40 years learning from my predecessors, and I am excited for the direction we are taking this ministry," Brooks said.
BCH is a nonprofit childcare agency providing residential care for children living in group homes and foster care families across the world.
Since Brooks joined the organization four decades ago, she has helped thousands of families and children. In 1982, Brooks began working at BCH after finishing her college degree.
She went on to earn a master's degree in human services at Virginia-based Liberty University. After that, she took on the roles of treasurer, chief operating officer and president at BCH, the last position for the past two years.
BCH celebrated the milestone at a recent board meeting.
"It is a record at BCH, and we wanted to thank her for the time, hard work and vision she provides us," said Debby Stowers, Hearts of Compassion program director and director of communications. "But the real celebration for our staff is the work that makes a difference to children and families who need help."
BCH is a Christian-based group that operates three programs: Homes of Compassion, Hearts of Compassion and BCH Cares.
BCH Cares is a new trauma ministry. It provides a safe place for those who have suffered or helped others through traumatic events process those feelings.
BCH also has a Homes of Compassion ministry, which provides free, emergency care for children in families who are dealing with a crisis.
"If you have ever helped a relative, friend or neighbor with their child during an emergency — or if you have ever needed that help — then that shows the role that Homes of Compassion helps fill," Brooks said. "When the crisis is over, the children return to their own families."
The third program, Hearts of Compassion, is an international childcare program that rescues vulnerable children by providing hope through safe and loving homes.
BCH has helped almost 800 children across the world, providing loving homes for those who need them in the Dominican Republic, Haiti, India, Liberia, Myanmar, Nepal and Zambia.
"Linda and her team are so motivated to care for children in the best way possible," said Dr. James Pettit, chairman of the BCH board. "This is an exciting time for BCH as we look for innovative ways to provide care to more children and families."
Brooks envisions the growth of Homes of Compassion, a "sponsor-a-child" ministry, from caring for 800 children to many thousands of families and children.
"We plan to continue our Homes of Compassion and BCH Cares to provide loving, informed care for families in our community," Brooks said. "We would like to duplicate Homes of Compassion to all of Indiana and other states as well."
She also said they have hopes for a trauma and counseling center locally.
"We want to provide excellent supportive services that focus on the strengths of families and that provide holistic family care," she said.
As Brooks' role at BCH has grown and changed from treasurer to president, she has overseen every program, creating new ways to care for families.
"I strive to keep our focus on what is best for children, seeing each child as the beneficiary of our services," she said. "We are challenged to provide excellent care in the best way possible."
Brooks helped BCH gain several recognitions for its financial accountability, transparency, board governance and ethical fundraising. BCH is accredited by the Evangelical Council for Financial Accountability and earned a Candid Platinum Seal of Transparency.
"For the past 60 years, our mission has always been the same, providing Christian care and counsel for family living," Brooks said. "We get to continue this mission in a way that helps families receive the support they need, both here and internationally."
Click here to read more from the February-March 2023 issue of Northwest Indiana Business Magazine.