Experts say planning, communication essential when top-level leaders change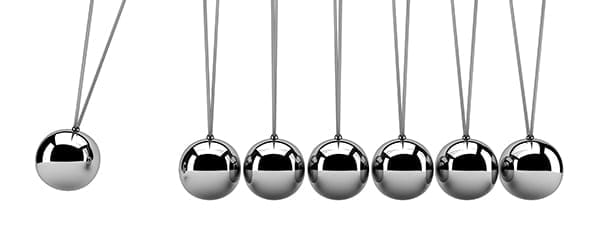 Experts say proper planning can help avoid the potholes that can arise during a leadership transition.
"Change is really scary for some people, and I'm not sure why, as I have never been afraid of getting a new car," said John Randall, president and CEO of Michigan City-based Sullair, a firm with offices in the U.S., China and Australia. "We try to take a simplistic, fact-based approach in how we communicate change and why it is important with the value to the customer and the value to an organization and the value to the employee that way it becomes accepted."
Like clockwork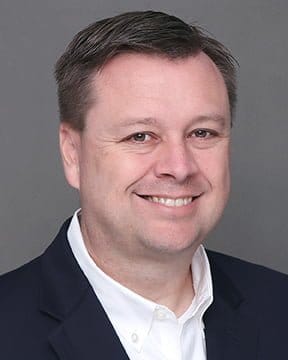 Randall speaks from recent experience. He was promoted last spring, requiring a move back to the U.S. from China where he had been working.
"Moving from one continent to another creates its own unique challenges," Randall said.
As Randall moved into his new role, there were corresponding personnel moves in the U.S. and Asia to maintain communication and continuity. This ensured visions were aligned, and leadership's goals and plans were followed.
Randall said his rapid-paced promotion worked well because of his familiarity with the organization.
"There wasn't a lot of time to prep," he said. "The good thing was, with me leading the Asia organization, (it) allowed me to be part of the process and developing our plans for the year already, so I did have a step up being an internal person as we had that understanding of what our plan was for that year not only in Asia but globally."
Randall recalled how the transition occurred as markets were recovering after the lowest points of the pandemic. He had to oversee supply chain challenges and develop strategies to get factories going.
"That was happening all during the transition, which to me was critical that we had global alignment on what our priorities were and making sure we were continuously talking as a team to make sure that we were all aligned as we moved forward," Randall said.
He said he took a lot of feedback during his first days in office, in what he saw as a key component in the transition process.
"I did a lot of listening not only to my staff, but at every level, through town halls and Q&A events," he said.
Randall believes the path he took built rapport with people at all levels in the organization and helped him establish personal relationships.
"That way I can feel comfortable talking with anybody and within the organization or outside the organization can feel comfortable talking to me," he said.
Proper planning
Randall became the new leader of Sullair, a large corporation with about 1,000 employees, but proper succession planning also is vital for small companies. There are about 24 million family-owned businesses nationwide, according to the Family Business Institute.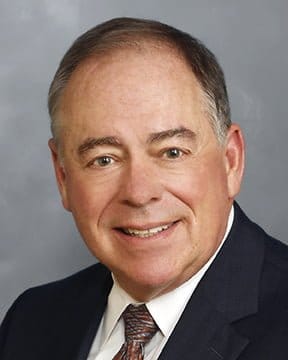 George Carberry, a Valparaiso-based attorney with Burke Costanza & Carberry, emphasized the importance of transitions, especially at family-owned organizations. He mainly represents closely held businesses.
"You put your family at a position of disadvantage if you haven't planned for this or thought this through during your lifetime," Carberry said. "In my view, it is part of being a good entrepreneur and being a good business leader to anticipate succession planning and try to implement it."
Carberry said there will be consequences if proper planning is not done for family-owned organizations.
"What happens typically then is the family is scrambling as they try to find another business, perhaps a competitor, to acquire the assets of the business," he said. "If you are a competitive business, you are going to look at acquiring the business at a fire-sale price."
Carberry said it is the responsibility of the people close to the owners — perhaps an attorney or accountant — to have the plans in place.
"The challenge is to impress upon the owners of the business they really do need to consider succession planning not just for the welfare of their families but for the welfare of the workers they employ and their families," added Carberry, acknowledging some owners are more receptive than others to this conversation.
James Jorgensen, a Valparaiso attorney with Hoeppner Wagner & Evans, said he tells clients they should have a firm understanding about why the succession planning is occurring at this moment in time and develop a timeline.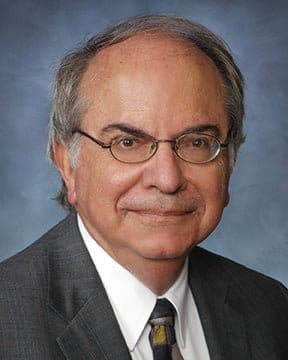 Jorgensen, who pointed out the overwhelming number of business clients in Northwest Indiana are small businesses, said he often counsels clients to start the process at the end and then produce a plan to get there.
"Where do we ideally want to wind up, and the question is how do we work toward that? Rather than starting at the front and saying we need to do something without particularly knowing what it is," Jorgensen said.
He said the goal becomes what does the client want to accomplish and the corresponding timeline to achieve those goals.
For family-owned businesses, Jorgensen said there is often a child who is in position to take over and the question becomes the timing of when someone will take over.
However, if there isn't an internal candidate, the question becomes whether the owners are interested in selling the business.
"If they are looking to sell it to a true outside buyer, then succession planning is not so much an issue going forward," Jorgensen said. "It is an issue of how do you maintain the status quo until you can sell the business."
Jorgensen said a secondary question emerges if the owners want to sell to someone involved in the business but not necessarily a family member.
"What skills does that person have, what do they need to learn and when will they be ready," Jorgensen said. "In all likelihood the "mom-and-pop" sellers are going to have to fund a portion of the purchase price, and so they have a very strong need to make sure that, after the sale, the company begins to run smoothly."
Making plans
At a larger corporation, Jorgensen said a succession plan is likely to be made outside the Region, but the same format is likely to be followed. The decision-makers still will need to make a determination about whether someone is in place to take over or if there is someone who can be groomed to take over. If those two options aren't available, an individual will have to be tabbed from outside the company ranks.
No matter the size of the company, Jorgensen sees a universal challenge.
"In succession planning, the sooner you can do it, the better understanding for every entity, you have a different timeline but at least you could start on it," Jorgensen said. "The ones that have struggled are the ones that have waited too long."
One company looking at succession in execution, not in theory, is Hammond-based law firm Eichhorn & Eichhorn.
Carly Brandenburg, an Eichhorn attorney, said the most important thing any company can do is properly train and mentor its employees to reach the next level.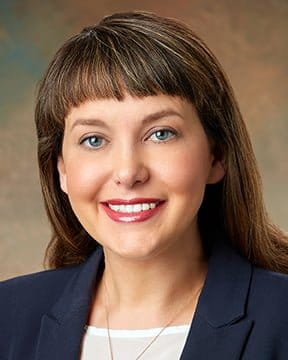 "Within my law firm, we do this by involving our associates in every aspect of our work," she said. "For instance, we typically have an associate accompany a partner to trial, hearings, depositions and important client meetings."
She said associates learn by observing and helping, which equips them to one day take the lead.
"The same is true with respect to client relationships. Eichhorn has been able to work with many clients over (the) decades," Brandenburg said. "Within the firm, we believe it is important to allow younger attorneys to develop relationships with our firm's clients."
This helps the clients see that they have a next generation of attorneys who will be able to rise to meet their needs and future challenges, she said.
Looking to the future, Carberry said some clients are considering an employee stock ownership plan (ESOP) as a way to go forward with succession.
"They say I don't have anyone in the family who wants to take this over, and I have a good group of employees who have been loyal and been here for a while, and I am going work through an ESOP plan, and essentially I am going to make them the owners of the business," Carberry said.
Carberry said, in the mechanics of an ESOP plan, the third party sells his or her interest, and there is a vehicle set up for employees to become the investors of the business.
"It can be very useful in succession planning," he added.
Carberry explained a potential downside to an ESOP could be if employees aren't as interested as owners thought, or there are family members who might not be willing to sell shares to the ESOP because they want to hang on to them. An ESOP works better when all the shares are put out for sale, he said.
Overall, Jorgensen strongly advocates putting a succession plan in place with careful planning.
"When you wait too long, you may have the inability of the current owners to continue in place," he said. "You may lose an opportunity in the market because you might not have been able to respond to it as quickly as you might have if you have had different leadership."
Click here to read more from the December-January 2022 issue of Northwest Indiana Business Magazine.

Latest posts by Daniel I. Dorfman
(see all)