Statistics show demands for commercial space stable for Northwest, North Central Indiana
Demand for commercial space is on the rise in Northwest and North Central Indiana as developers and businesses recognize the Region as a cost-effective gateway into the Chicago-area market.
While Northwest and North Central Indiana might not be experiencing the type of growth like the western and southeastern U.S., experts say parts of Northern Indiana are seeing steady improvements and solid sustained gains in the commercial sector.
"You are seeing lower vacancy rates across all property types," said Kelly Disser, executive vice president at Oakbrook Terrace, Ill.-based NAI Hiffman, a commercial real estate firm.
"The industrial market is in a time of historically low vacancy rates" he said. "I am referring to the Northwest Indiana submarket. Also, the same can be said for the entire Chicago market as a whole."
Much is driven by the continuing rise of e-commerce. Manufacturing may grab a lot of the headlines, Disser said, but there have been upticks in occupancy rates across all commercial property types.
Karen Lauerman, president and CEO of the Lake County Indiana Economic Alliance, and Don Koliboski, the alliance's vice president of economic development, said what they are seeing and hearing from business owners and developers mirrors Disser's assertions.
"Industrial availability is tight across the nation," she said. "We don't see that changing."
Investors are starting to take more notice of Indiana, Koliboski, added.
"We are a more affordable way of being in the Chicago market," Koliboski said.
Lauerman said manufacturing is in good shape.
The change in shifting consumer-buying patterns and continued increase in e-commerce favors Lake County and Northwest Indiana substantially because of the location to major markets, she said. An existing inventory of vacant but usable spaces translate to quick turnaround times for investors looking to retrofit businesses like fulfillment and delivery centers.
"There is a lot of activity by companies trying to fit the right building," Lauerman said.
Investment opportunities
As investors turn to existing stock to fulfill their purposes, Northwest and North Central Indiana lag behind the rest of the Chicago area when it comes to speculative development.
Disser said there has been a "ton" of speculative development and industrial growth throughout greater Chicago in recent years. However, "there hasn't been that much velocity in Northwest Indiana and North Central Indiana," he said.
Speculative development in Northern Indiana might not be up to speed with other parts of the Chicago area, but it is showing sparks of life.
Lauerman and Koliboski tout the major May announcement by Becknell Development of a 264,000-square-foot light industrial-manufacturing facility at 69th Avenue and Mississippi Street in Merrillville as an example. Expected to open in 2020, the project comes on the heels of the construction of an about 180,000-square-foot panel building near 56th Avenue and Mississippi Street.
"There is always demand for newer products on the market—those that fill the gap versus some of our aged industrial facilities that have been repurposed for newer industrial use," Lauerman said.
Build-to-suit projects are increasing, she said. A second office building is under construction at Oxbow Landing in Hammond—after the first successfully launched and acquired tenants.
Developers also are looking to repurpose some of the existing aged industrial facilities for newer industrial use, Lauerman said. Projects, including 3600 Michigan Ave. in East Chicago, have transformed once vacant and dilapidated industrial property into a new light industrial business park.
Reinvestment in existing properties crosses commercial lines. After owners invested between $4 million and $5 million in renovations and updates to 8585 Broadway in Merrillville, also known as the Chase Bank building, occupancy rates are up.
Examining the Region
Merrillville-based Commercial In-Sites tracks 26 office properties in Northwest Indiana representing a total of more than 1.36 million square feet of space. One new project and four new buildings were added to the report for 2019. Phase 1 of the Cardinal Campus in Highland and 2901 Carlson in Hammond and Phase II of 2929 Carlson.
In 2018, the Twin Towers in Merrillville were removed from the report because of the expected and now complete demolition of the sites.
"From Jan. 1, 2018, to Jan. 1, 2019, the office market, as we track it for this report, saw an increase in total vacancy rate from 14 percent to 19 percent. By comparison, CoStar reports that the entire suburban Chicago office market vacancy rate EOY was 14 percent," David Lasser, president of Commercial In-Sites, wrote in the report.
"We are reporting that nine of these 26, or 35 percent of the properties, are at 100 percent occupancy or reporting zero space vacant. One property is reporting 99 percent occupancy," he continued. "The nine or 10 reporting 100 percent occupancy is down from 12 properties reporting 100 percent leased the previous year."
In Lasser's report, he noted 36 percent of the total market space, equaling 91,916 square feet, is in the Merrillville property at 8585 Broadway. Recent renovations to the site are helping to secure tenants.
Another 25 percent of available space in the Region, or 55,512 square feet, is in three new construction buildings, Lasser wrote.
Lake County's total average vacancy rate on buildings tracked rose from 16 percent to 23 percent, while in Porter County it reduced from 5 percent to 2 percent. This drop was largely because of no new construction in Porter County.
"Based on no current leasing prospects and no other additional new multi-story office buildings ready for delivery in 2019, we expect to see vacancy rates reduce this year," Lasser wrote.
Average asking full-service gross rents were on the rise. Lasser wrote that year-over-year rents rose 65 cents per square foot from $23.06 on Jan. 1, 2018, to $23.71 a year later. Full-service gross rent includes taxes, common-area maintenance, insurance, utilities and janitorial service.
"While the market continues to have a normal pace of local tenants either renewing their leases, expanding or contracting in place and some relocating within the market, we expect to see more and more tenants entering the Northwest Indiana market, some relocating from Illinois and other states, as Northwest Indiana is increasingly recognized as a true Chicago suburban submarket," Lasser wrote.
Workforce concerns
Whether Northwest or North Central Indiana has the workforce to meet the needs of businesses considering relocation to either region continues to be an issue, experts say.
"(Investors) are always externally conscious and focused on labor availability for certain types of labor, skilled labor," said Disser of NAI Hiffman. "What's the availability? What's the cost?"
Assessing labor availability, that now starts to include transportation in that same conversation, is something Disser said he has been doing more and more for clients, especially as they look at Indiana.
Proposed expansion of the South Shore Line could play a significant role in increasing office space demand.
"What we are hearing from our Illinois brokers is expansion of the South Shore train will create newer opportunities in the office-space market," Koliboski said.
Stable economy
Nothing on the horizon, short of a national or global recession, should derail the strong commercial growth experienced in the Hoosier state.
In June, the economy will hit a 10-year mark for a positive-growth cycle, tying the nation's longest stretch of economic expansion, which took place between 1991 and 2001, Disser said.
"The last down cycle was so bad we were posed for rebound," he said. "There was nowhere to go but up."
Some business owners pointed to recent changes in the tax code that have been helping companies grow, Disser said, adding they might have been growing anyway, as indicated by the long-running growth cycle. The new tax environment also may have served as a catalyst in making a positive environment even better, he said.
"Everything that we are seeing now—and I deal with a lot of business owners—in general, the climate is positive," Disser said. "Their businesses are doing well; there is growth across different sectors and sizes of businesses."
Disser focuses on privately held companies with an excess of $20 million in annual gross revenues. Whether dealing with larger or smaller businesses, that growth seems to be consistent.
The only concern is simply the duration of the long growth cycle, he said.
"At some point, there will be downturn; as of now, everything still seems to be pretty positive," Disser said. "It has kind of been a controlled recovery coming out of (the) last national recession—that has never gotten too hot or too out of control or too loose."
Lake County Indiana Economic Alliance's Lauerman and Koliboski also caution the strong economy can eventually downturn, so it is necessary to be prepared.
"We hope, with the momentum we have in Northwest Indiana, (Lake) County will stay strong and active," Koliboski said.
Lauerman said some major announcements on the commercial front are expected in 2019. In 2018, about 75 percent of developers and businesses were looking for existing buildings and 25 percent were looking for buildable sites, she said.
The lower cost of doing business attracts people to Northwest Indiana, Lauerman said. Affordability, tax certainty stemming from the statewide budget and Indiana's triple-A bond rating make Indiana attractive.
"Short of a national recession, Indiana is in a very good space," Lauerman said.
Click here to read more from the June-July 2019 issue of Northwest Indiana Business Magazine.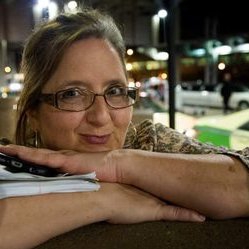 Latest posts by Carrie Napoleon
(see all)