Companies find positive culture can lead to competitive advantage in hiring workers, doing business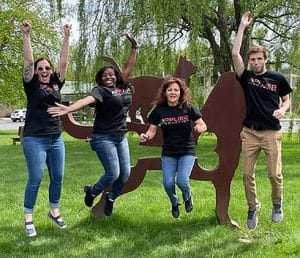 Organizations with strong cultures often have competitive advantages when it comes to retaining and recruiting top talent. But creating a positive and supportive culture takes time and effort — and often starts at the top of the organization.
Elements of success
Sometimes the "elements" of good culture also can be fun.
That's the case for Michigan-based Applied Imaging, an office technology solutions firm, which expanded into Indiana in 2021. The company was founded with three core components for a good culture: build team unity (BTU), hit the numbers (HTN) and have fun. Since then, it has expanded to 12 elements of success, adding success by selection (SBS), service (Sv), knowledge (Kn), community (CM), humility (Hm), creativity (Cr), dream (Dr), family (Fm) and integrity (In.)
From there, based on employee feedback, the company created its "Applied Chemistry Elements of Success." Essentially a periodic table of the core elements of the company's culture, it includes several "elements" focused on success in key areas such as people and community.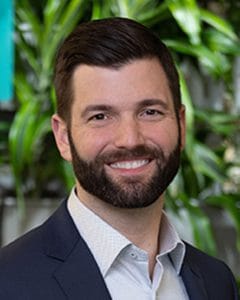 "This is a very visual representation of how we remain authentic and intentional in maintaining and growing a company culture of positivity and success," said Casey Lowery, chief operating officer at Applied Imaging. "As we grow, we have a strong foundation to build upon and ensure the great culture remains in place."
Applied Imaging takes its culture building beyond the elements table. A culture book features feedback from employees on why they enjoy the company and what keeps them coming back to work every day.
"We put an emphasis on helping our employees craft and achieve their someday goals," Lowery said. "That means looking at where they eventually want to be in their careers and lives. One of our key elements is success by selection, which means our organization succeeds when we bring on and retain the best talent that fits well within our positive culture."
When they bring on new hires, Applied Imaging engages them with key person interviews. The new employee meets with seasoned colleagues who focus on the culture and any advice about finding success.
"This goes back to our core belief that success starts with caring about people," Lowery said. "As an organization, we have a passion for service that is focused on people first and then business. As part of this focus, we have culture themes each year, such as service, dreams and thinking — and we bring in speakers and promote books that revolve around these themes. It is part of our desire to build culture and build our people."
Destination employer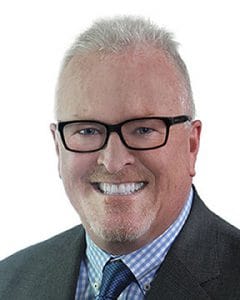 Start with the ending in mind — that's what Mark Chamberlain, principal at CAPTRUST, suggests. The company earned a top ranking in the 2022 Best Places to Work in Indiana annual list presented by the Indiana Chamber of Commerce. The Chesterton-based financial services firm came in at No. 1 in the large company category.
"You can start building a good company culture by asking what you want it to look and feel like for your organization," said Chamberlain, who authored the book "Why Do I Work Here?" "It takes intentionality to build a strong company culture."
He said it also is much more than just bringing in the right people and the right leadership and hoping a good culture develops.
Chamberlain said building a strong, positive company culture requires a planned strategy. He said there are two key experiences to keep in mind: those of the employee, and those of the clients and customers.
"Focus on the employee culture first," Chamberlain said. "You can have as much training and as many protocols in place as you wish, but no amount of instruction will help if your employees are not genuinely content with their work culture."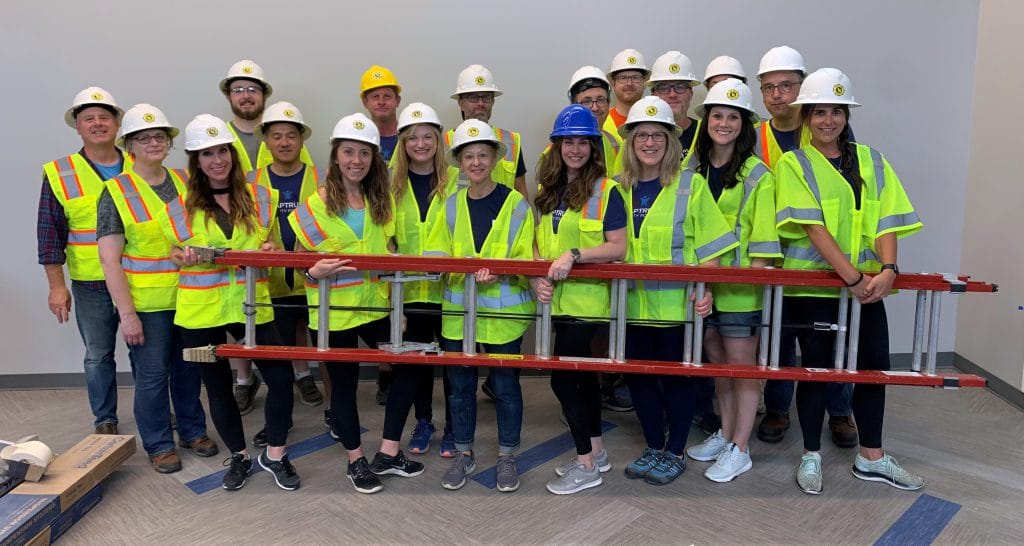 He said clients will certainly notice the disconnect.
Chamberlain said helping new employees understand the culture starts before the actual onboarding. He said his organization has individual departments meet with candidates so they can understand the energy and culture before joining the team. It also helps current employees understand if this person will benefit the company culture.
While positivity and engaging teamwork are important to company culture, Chamberlain said strategic leaders incorporate a sense of trust into the culture. With a safe space to fail, he said, employees are not afraid to take risks that lead to innovation and move the company forward faster.
"One of the best compliments I ever received from an employee was that I was flexible," Chamberlain said. "It meant a lot because they were saying we had an environment where they felt safe to bring ideas and really wanted to see the organization succeed."
Flexibility in leadership also provides opportunities for employees to grow, even within their current roles. For example, Chamberlain said he decided to involve an employee who handled paperwork in the initial meetings with clients, whereas they previously completed the paperwork and handed it off for the first meeting. By making this change, Chamberlain said the staff member felt more engaged and understood the "handprint" they had on the product and the lives of the clients.
Chamberlain said it might seem counterintuitive, but employees also want to know what they are doing for the company and the culture — not just what the company is doing for them. In other words, they want to know how they individually contribute to the success of the team and the organization, along with how they better the company culture.
In addition to employees better interacting and more genuinely engaging with clients and customers, a strong company culture also has ripple effects in the community.
"We all know our friends, families and strangers are not often shy when talking about their jobs and bosses," Chamberlain said. "When you create a strong culture and people feel safe to be themselves and bring new ideas, they are going to talk about that to people they know."
He said that positive energy is attractive to other employees and clients.
Chamberlain said leaders must remember that building a strong culture is an ongoing job. He encourages regular and rigorous self-examination by leaders to ensure the culture is meeting the needs of employees and clients.
This sentiment is shared by McMahon Associates Inc., a Wisconsin-based engineering and architectural firm, which has operated a Valparaiso office since 1989.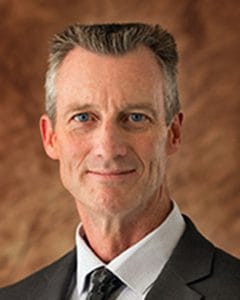 "Our company culture is built on the service-inspired philosophy we call 'The McMahon Way,'" said Matthew Greely, executive vice president. "The McMahon Way is about demonstrating our company's values, including honesty, integrity and excellence, resulting in strong client relationships."
Greely said McMahon employees are empowered to work directly with clients and manage their own projects. He said this freedom to operate and innovate independently empowers performers who are passionate about their work and promotes success through achievement.
Greely said the corporate culture at McMahon has been preserved throughout the company's 113-year history. Passing on McMahon's culture is an element of mentoring and the reason "The McMahon Way" was established so the company's values and relationships can live on through its culture.
"Good team dynamics strengthen interpersonal relationships within the company, making us more efficient and productive, resulting in better outcomes for our clients," he said. "We've seen first-hand the correlation between employees (who) are aligned with our core values, our service-inspired approach to work, success of our projects and the satisfaction of our clients."
This result is reflected in the fact that 85% of McMahon's business comes from a repeat client base, Greely said.
Greely said people hired by McMahon possess core values that align with the company, and then they are mentored and supported to grow within the company.
"It is important to us to offer development opportunities at all stages of an employees' career — from entry-level staff gaining independence to senior-level employees managing projects and working directly with clients," he said. "As a result, we have excellent employee retention; 42 of our 150 employees have been with us for 20 or more years."
A family of associates
For family-owned Merrillville-based Centier Bank, associates are treated like part of a large, extended family. That sentiment has led the bank to receive national awards for its workplace culture. The Indiana Chamber of Commerce has ranked Centier among the best places to work annually for more than a decade, and American Banker Magazine named Centier the No. 2 best bank to work for in the nation in 2021. That's why Centier primarily hires for cultural fit, with experience and skills also factoring in.
"A Centier associate strives to serve others, and our associates receive such exceptional care by the company that it makes them think twice before leaving to go anywhere else," said Chrisanne Christ, senior partner overseeing Centier's human resources department. "At Centier, we call it our servant heart culture, meaning we put others ahead of ourselves."
According to Christ, there are several traits Centier looks for when recruiting prospective associates, including:
A love for people and a desire to help them.
A willingness to enrich the lives of their colleagues and clients.
A desire to give back and support their community.
Christ said Centier works to build a work culture that is focused on family, fun, relationship-building and flexibility. Along with providing competitive compensation and benefits, Christ said Centier leadership looks for engaging opportunities to serve associates — such as providing a fitness center, day care reimbursement, and an onsite health clinic.
These types of benefits come to fruition at Centier through employee surveys. Christ said Centier Bank emphasizes listening to its associates, maintaining an open-door policy, and wanting to genuinely know what the organization can do to make their lives better. Christ said feedback and best practices are meant to be shared, which is why Centier enjoys gathering inspiration from other businesses, as well as inspiring them to improve their own workplace cultures.
"We receive a lot of good feedback through surveys and simply by listening," Christ said. "Once you ask your employees what they need and want, then get to work. Deliver on those survey results and make changes that positively contribute to the company culture."
Christ said one area of opportunity that many companies may miss is negative feedback. She said Centier uses constructive criticism as an opportunity to explore issues and provide solutions. Christ said these interactions can be an opportunity to grow and become even more competitive.
For Centier, having engaged and happy employees also helps with recruiting efforts. Christ said associate referrals are a big way word gets around about how much people love working at Centier. Christ also said associates who enjoy their jobs and the culture provide outstanding service to customers, who then want to join the team.
"We are always looking to the future," Christ said. "We want to be able to continue being a strong organization that withstands the test of time. There are many ways to build a better life here, and we keep looking every year at what we can do for our associates to help them thrive as individuals."
Click here to read more from the August-September 2022 issue of Northwest Indiana Business Magazine.