Experts suggest communication best strategy to preserve workers' overall health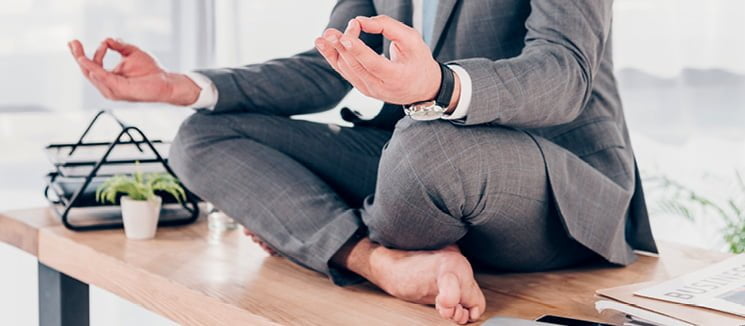 Experts say sometimes the first step to having good mental health simply is to talk to someone.
Communication often is among the most important factors in beginning a path toward positive well-being, said Sharon Kraus, the president of mental health services at the Merrillville-based Regional Mental Health Center.
Mental health affects everything, Kraus said, and workers and their respective employers can reduce the stigma surrounding mental health by opening a dialogue with each other.
"As supervisors, I think we have to let our subordinates know that it's OK not to be OK," Kraus said. "We have to give them permission to let us know how they're really feeling, and if they do have personal matters that are somehow interfering with their ability to concentrate or focus, supervisors need to be aware of those things and to help if we can with accommodations."
In recent years, companies have changed how they approach workplace wellness, and have found different ways to preserve and promote overall good employee health.
Some companies have provided employees with increased mental health benefits, including access to therapists or other specialists, or have explored different courses to promote mindfulness and wellness.
"A lot of organizations are doing (all) sort(s) of webinars or seminars to kind of teach people how to decompress, to manage all of these new things that are going on in your workplace, in your life," said Danita Johnson Hughes, president and CEO of Edgewater Health in Gary. "It's giving them some strategies about how to take a break."
Prepared for the shift

While employee mental health has been a growth topic amid the novel coronavirus pandemic, Tom Kunst, CEO of United Healthcare of Illinois and Northwest Indiana, said health plans were evolving before the crisis began.
Kunst said that, in recent years, more employers have recognized the connection between mental health and total health and have made changes to accommodate.
"More and more employers and health plans are wanting to make sure that there's access points for mental health," Kunst said. "We've been expanding our network of mental health providers over the last several years, making sure that consumers have access to it."
As conversations about mental health and resources for employees have increased, the pandemic has driven employers to escalate their offerings to accommodate heightened demand for services.
The abrupt change from an office setting surrounded by coworkers to online meetings alone at a kitchen table turned desk has drastically changed the work day for many employed people. Companies have responded to those alterations using various approaches.
With that in mind, Kraus said it is important to also consider employees' overall well-being when not working in a traditional collaborative workplace.
"Mental health is an important part of everyone's overall health and well-being," Kraus said. "It affects the way we think, we feel, we act, how we handle stress, how we make decisions at work and at home."
New approach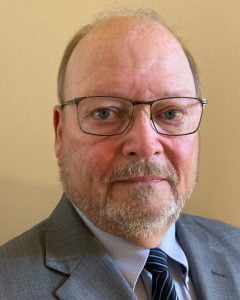 Rex Mudge, president of the Society of Human Resource Management of Northwest Indiana, said being alone while working all day can take a toll on employees. There are many small things people are missing, including office birthday parties or social gatherings.
"When you're working remotely, you don't have those celebrations, you don't have those gatherings, and that's one small artifact that people are sort of missing," Mudge said. "That coupled with separations from working with others, seeing colleagues laid off or furloughed, seeing neighbors being unemployed, it all adds to this ongoing unresolved grief, which will certainly affect your mental health and productivity."
Coping with the changing working environment has led to increased use of telehealth, or the delivery of health care, education and services using remote technologies, Mudge said.
"Perhaps there are some stigmas that are associated with mental health, and maybe folks weren't comfortable going into a doctor's office, that now with telehealth, it's really kind of opened up a new channel for folks to access mental health care," he said. "We've seen, in terms of the utilization of telemental health, it's really kind of exploded since (the pandemic) started."
Kraus also has seen an increase in the use of telehealth services because of the pandemic; however, whether it continues depends on how insurers and Indiana Medicaid respond.
"They've been great during the pandemic, with all sorts of liberalization of telehealth rules and telehealth reimbursement," Kraus said. "I'm hoping that will continue after the pandemic."
Kraus said telehealth is not a new concept, but it was an underutilized resource until the pandemic.
The Regional Mental Health Center now actively promotes telehealth services, and a growing number of consumers are taking advantage of remote consultations.
Regional outpatient therapy is almost exclusively telehealth, Kraus said, and clients have responded positively about the convenience.
Kraus said, with telehealth, clients are less likely to skip appointments because of the ease of use.
Melanie Johnson, the director of acute intensive services at Porter-Starke Services in Valparaiso, said her facilities and staff also have experienced increased telehealth usage.
"It works out with a lot of people's schedules," Johnson said. "With a lot of people working at home, they can slice out portions of their day to see their providers, and it helps a lot with transportation barriers as well … it's removed quite a few barriers."
Path to good well-being
Mudge said many organizations have responded to the growing need for mental health care through numerous approaches, including virtual meditation programs for employees or providing time off. In an environment where many professionals continue to work remotely, businesses have allowed their workers to be flexible with their time.
"Some of the things I've seen, there's one particular employer locally who is offering their employees to take two hours of their daily routine during their day, and essentially (use that time) to enjoy the sunshine," Mudge said. "They're encouraging their employees to get more exposure to the daylight."
Other companies have virtual happy hours or online meetings where they discuss things other than work, which allows employees to feel more connected to each other, Mudge said.
The use of employee assistance programs has increased, too, Mudge said, noting employees can go online to seek help.
"More EAP programs are offering additional webinars (and) videos on alleviating stress," he said. "They're offering more advice on what it's like to work remotely and how to stay connected."
Hughes said struggling with a lack of contact with coworkers is not easy, and the isolation that has accompanied the pandemic has had severe effects on the mental health of many people, especially those who are working.
In a June survey, the Centers for Disease Control and Prevention reported 31% of U.S. adults were struggling with anxiety and depression, while 13% said they started or increased substance abuse and 11% said they seriously considered suicide. In the same period in 2019, results for symptoms of anxiety or depressive disorder had decreased, the report indicated.
"Things like the social distancing, people feeling isolated, those kinds of things always increase stress and anxiety among people in general," Hughes said. "For people who have to work, it's really challenging for them to try to cope with stress in a healthy way, considering all the responsibilities that they have — their work, home, if they have children, if they're taking care of older family members, parents or anything like that — it's very stressful."
Hughes said employers should be proactive and continue to consider the mental and physical health of their employees.
"You're the employer, but we can't open our doors now or in the future if our employees are not healthy, so what can we do to make (employee) life less stressful?" Hughes asked.
Know when to unplug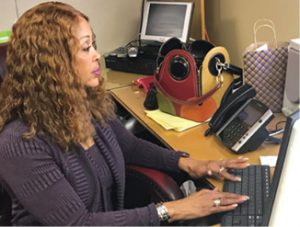 Aside from companies taking steps to increase health plan coverages and encouraging use of telehealth services, Hughes said people also can be proactive in improving how they feel.
To assist with the feelings of stress that accompany the day, Hughes said people can do yoga, meditate, practice healthy sleeping habits or take time away from screens.
It is also important for employees to take breaks and rest when needed, Hughes said, and for employers to understand and allow it.
"Sometimes you have to not work at home, not even virtually," Hughes said. "Don't work at home, don't contact anybody at work, (and) if the building is not burning down, take a break."
Hughes said people should spend time with family or others they care about.
"Watch a good show on television … do something that takes your mind off of what's going on every day," Hughes said.
Mudge agrees discovering a healthy work-life balance is important, especially now, while people work from home, and there is a lack of separation between home and office life.
"(There are people) who feel that since they can access their work 24/7 then they need to be accessible 24/7," Mudge said. "That sort of mentality leads to additional stress and potentially even job burnout with the notion that 'I have access to my work 24 hours a day seven days a week, so then I should be available 24 hours a day seven days a week.'"
Hughes said employers face an ongoing battle to increase productivity of employees, while also seeking effective strategies to reduce stress and burnout.
She noted keeping communication open and clear, and providing support for both mental and physical health will make employees more willing to work and be productive.
"Understanding is really important, because sometimes in leadership positions, we're just all about the work (and) getting the work done," she said. "People come first."
Click here to read more from the December / January 2020 issue of Northwest Indiana Business Magazine.