Evexia owner so impressed with positive effects of halotherapy that she built her own cave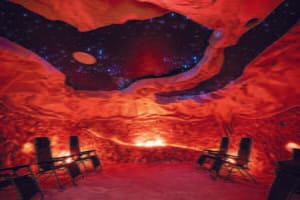 Evexia comes from the Greek word meaning "wellness" — a perfect description for Kimberly Franklin's Evexia Salt Cave & Spa.
Franklin's journey began with a salt therapy session while visiting a friend in 2018. She hadn't planned it.
Franklin experienced surprising and positive health benefits during that singular hour.
In fact, it changed her life. Within two years in 2020, she took the plunge and opened her own halotherapy, or salt therapy business, Evexia Salt Cave & Spa in Chesterton.
"I had an hour to kill before meeting a friend," Franklin said. "There was a salt cave near her home in Naperville, Illinois, so I thought I would give it a try. I had a sinus infection at the time and could not believe the effect I received from my session. It had opened my sinus cavity as if I turned on a faucet."
When she returned home, Franklin sought to continue halotherapy sessions because of her positive experience and how it impacted her personal health.
"There weren't any salt caves in the area," she said. "I was so intrigued that I started going to any salt cave I could find and found a new healing ailment each time."
This type of "ancient" salt therapy has been common in Eastern Europe since the 12th century.
Franklin dug deep and researched the therapy protocols of spa-like salt caves, which involve a special generator that uses a pharmaceutical-grade salt to disperse into the cave as a mist. It improves breathing and helps with other skin conditions, sinuses and allergies.
It did not take long for her to take the plunge to open her own salt cave spa. The soothing aura at Evexia showcases dimly lit lights that glow across pink salt walls and a ceiling that mimics a star-studded sky. Clients silently sit on comfortable chairs breathing in the salt air.
Evexia offers other complementary therapeutic services, such as ionic foot detox, infrared sauna, yoga classes, facials, massages, electrolysis and sound therapy.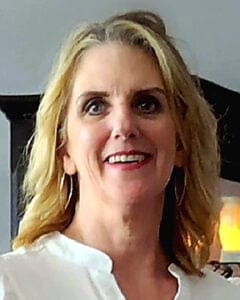 The process of starting the business seemed to fall in place quickly. Financing came from personal and Small Business Administration loans.
Then she said she found the "perfect location" at 1582 S. Calumet Road where they started the salt cave with 1,500 square feet.
She had a 440-square-foot manmade cave built to accommodate 22,000 pounds of imported pink Himalayan salt.
"Well, we all know what happened in 2020, but it was just amazing," she said. "My business took off like crazy. We were very busy and spent a lot of time continuously sanitizing everything for everyone's health and safety."
Franklin and her family members, who were her first "volunteer" employees, made it happen.
"I was fortunate to have them by my side, including interns from Chesterton High School."
In 2022, Evexia expanded with an additional 1,500 square feet for a spa.
"It was great to have a blank slate," she notes, "to create an inviting atmosphere for the spa, offering massages, facials, dermaplaning, microdermabrasion, electrolysis, Reiki, healing touch nurturing energy therapy, and a full-spectrum infrared sauna."
Today, the business has several full-time and part-time employees, including massage therapists, aestheticians and yoga instructors who are accredited, licensed and bonded independent contractors.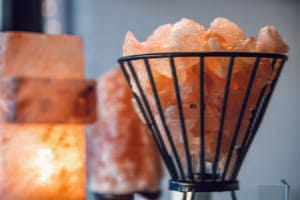 Franklin's brother-in-law David Lawson handles Evexia's marketing efforts. She says that Lawson is an asset to the business as "he's personable, engaging and knowledgeable."
Getting involved in the community was important for Franklin. They are members of three local chambers of commerce: Duneland, Michigan City and Valparaiso. Lawson believes in cross promoting with local area gyms and other businesses that have a health focus.
"It's all about building relationships and partnerships," Franklin said.
Rich Shields, chief development and marketing officer for the United Way Northwest Indiana, found his visit to Evexia Salt Cave & Spa to be just what he needed.
"I thoroughly enjoyed it and found it to be tranquil, relaxing and peaceful," he said. "I could really feel my lungs and nasal passages clearing. With all of the poor air quality we are experiencing, I highly recommend a visit to Evexia."
Businesses can take advantage of a three- to four-hour "employee wellness day" at Evexia. Services include a catered lunch, time in the salt cave, an ionic foot detox session, and a soothing mini facial and mini massage.
Read more stories from the current issue of Northwest Indiana Business Magazine.