Not just gambling, but dining, shopping and entertainment too
Next year, Indiana casinos will see big changes in their state taxes that will help them keep more money for each person that walks onto the casino floor. This could let regional gaming do more outside the gaming realm—bringing customers in not just to gamble, but to dine, shop and be entertained.
The regulatory change is just another incentive to diversify in an increasingly competitive market, where casinos aren't waiting around to try and make themselves stand out as more than just places to gamble.
Horseshoe Hammond general manager Dan Nita says his was "very much a casino-centric facility" when it opened 22 years ago, with "very modest additional amenities."
"Over the years, we've put a lot of additional emphasis on the other attractions, so it's not just a place for slot machines and table games," he says.
Nita says the Caesars Entertainment-owned casino is now the top-earning in the state, in addition to being home to a 2,500-seat theatre, waterfront restaurants and more.
"The casino is always going to be the center point of what we offer, but we have other amenities to help complement that," he says.
Balancing The Books
Those non-gaming expansions could get more lucrative when the state's new tax structure for casinos takes effect in 2018. This will involve raising the wagering tax, and doing away with the state's old admissions tax—a $3-per-head levy on people going through casino turnstiles.
Industry analyst Ed Feigenbaum, who tracks casino revenues and trends in Indiana Gaming Insight, says over the years some facilities—including the Horseshoe—have made or had the space onboard their casinos for their non-gaming attractions.
"But others have really put their big signature restaurants, bars, entertainment venues, spas, stuff like that outside the turnstile," Feigenbaum says. "It costs [the casinos] a lot of money to facilitate that, because they're paying three bucks a person every time they go back and forth."
He points to the land-based Tropicana casino in Evansville, which is surrounded by non-gaming options outside its turnstiles. He said the new tax will let all of Indiana's casinos develop more freely and give back more, long-term, to their home communities.
"You want people to be able to freely come and go and avail themselves of the other ancillary entertainment options that they've got," Feigenbaum says. "You want to be able to let them have a little more space on the gaming floor just for the games."
The state is also doing away with casinos' long-reviled "add-back tax," which kept them from writing off their already-paid wagering taxes. Feigenbaum says casinos saw this as being "double-taxed."
"The state's trying to come up with a way to effectively partner with the gaming properties, understanding that the environment's changed and they need a little more money to market their services," Feigenbaum says.
Reinvesting In Properties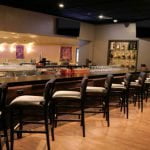 Majestic Star spokesman Steve Platcow agrees that the reforms give them more flexibility.
"Since there will no longer be a per-head admissions tax," he says, "this gives us a lot more freedom to market our great non-gaming amenities." Those amenities include a new chop house and grill and a renovated buffet.
Blue Chip in Michigan City has added a new hotel tower, events center, spa and restaurants outside the casino in the past decade. Spokesman David Strow of the casino's parent company, Boyd Gaming, says this increased their number of visitors coming and going, which increased their taxes. The tax reforms will help stabilize their finances, he says.
"And in the long term, we think it will encourage other Indiana casino operators to continue re-investing in their properties," Strow says. "We operate in an extremely competitive regional gaming market, so anything Indiana can do to encourage reinvestment will help ensure our future success."
Ameristar in East Chicago has also looked for new ways to bring in guests, according to Matt Schuffert, vice president and general manager. This has included hotel renovations, new dining options and special events, like meet and greets with athletes. Schuffert says the new regulatory structure expands possibilities.
"The new casino tax structure allows us greater flexibility as an operator to ensure that we can focus on the assets that will create the most excitement and add the greatest value to our guests' experiences," he says.
Capture Rate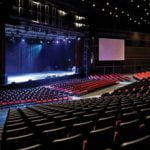 Dan Nita, at Horseshoe, says they're not expecting a huge revenue boost from the reforms. But it might allow them to pay extra for higher-profile performers in their theater, which is inside the casino and, therefore, age-restricted.
Along with its higher-end restaurants, Horseshoe recently opened a new array of food outlets, called the Eatery, on its casino floor. Nita says it's gotten more people to both gamble and eat at the casino.
"This property, across our enterprise, was pretty low in terms of that capture rate," he said. "The opening of the Eatery has really increased the number of guests that dine with us."
Bill Hanna, CEO of the Northwest Indiana Regional Development Authority, says the casinos' diversification is similar to what the region's manufacturing-heavy communities are pursuing. Those communities also can no longer rely on consistency in the gaming industry to fund their governments, he notes.
"You just can't put all your eggs in one basket, no matter what that basket is and what it's made of—whether it's steel or it's platinum," Hanna says. "It's never going to be big enough to hold all the requirements that you have for your community."
New Player at the Table
The Pokagon Band of Potawatomi Indians is set to open its fourth Four Winds casino next year in South Bend. The tribe already runs three casinos in Michigan.
Construction in South Bend began in late 2016, after the federal government agreed to take land into trust for the tribe to use for services and economic development. And the federal land-trust structure means state tax laws don't apply.
Spokeswoman Jill Klinedinst says Four Winds in South Bend will compete on its own merits. The new casino is set to open early in 2018 and will include five restaurants, three bars and a retail outlet.
"Our guests choose to come to Four Winds because they know they will experience exceptional dining and entertainment along with gaming," she says. "We stay focused on our guests and properties by always introducing new games, dining experiences and entertainment to meet the desires and expectations of our guests.
"We can't speak to other properties, but we do know our business model works," she says.
Others in Indiana's market are watching closely to see what Four Winds brings to the table. No matter what, Dan Nita says it will be a game-changer.
"This is a two-plus billion-dollar gaming market here. It's chopped up amongst all the competitors," says Nita. "So anytime a new competitor comes on board, the question becomes, is that going to drive incremental trips from people in the region, or is it going to just shift chips around?"
Supply and demand, he says, is always a tricky balance in Indiana's casino industry.
"We're getting to that point in this region," Nita says. "So the addition of a new competitor, potentially, just pulls share from the existing operators."
Carving Out a Niche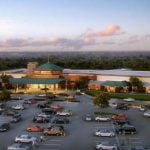 Four Winds is only the latest shift to affect Northwest Indiana's gaming industry.
Feigenbaum says more types of casinos across Indiana, along with other gaming options—charitable gaming, pull tabs at bars and the Hoosier Lottery—have put more strain on the original casinos along Lake Michigan.
"They are no longer this kind of oligopoly that they were back when they were created," he says.
That means casinos are having to hone in on the types of players they want to attract—and how best to attract them.
"You pick out your niche," Feigenbaum says, "and you do a good job of catering to that niche."
Click to read more from the Fall 2017 issue of Northwest Indiana Business Quarterly.