Home sales in Region remain red hot as buyers seek amenities for flexible lifestyle
The former Chicago Heights, Illinois, resident said housing prices were good compared to Illinois and taxes were low. There are a lot of things to do socially, and with remote work in full force, finding a place near his job as an IT professional in Tinley Park was not necessary.
"I just wanted my own space," said Griffith, 25. "I work from home a lot."
He was ready for his independence and to move from his parents' home. Griffith wanted a space that would allow him to work, gather with friends and, as an avid guitarist, play his music.
He wound up with a 1,300-square-foot, two-bedroom, one-and-half bath townhome with a two-car garage. Griffith plans to transform his small back patio into an entertaining space with furniture, a grilling area, and a planter box for tomatoes and peppers.
"This was the first place I went to look at, and it checked all my boxes," Griffith said of the Crown Point town house he now calls home. With tight inventory, Griffith knew he had to act fast.
On the advice of his real estate agent, he put in an offer and sealed the deal.
Griffith knew going into his search owning would be a better value in the long run than renting. He expects the value of his Crown Point property to hold or increase since the city is a desirable location.
When he was looking to rent, one-bedroom apartments were $300 to $500 a month more than what his mortgage turned out to be.
"I think I got a bargain," Griffith said. "Everything is set up the way I imagined it always would be."
He's enjoying his new space.
"I love it," Griffith said. "I'm home 99% of the time, especially with working from home."
His company is in the process of opening an office on Broadway in Merrillville for its Indiana workers, a more convenient option than the drive to Tinley Park, so he plans to work in person some days.
Indiana's appeal
Griffith is not alone in his search for a new home. Homebuyers are flocking from Illinois and elsewhere to Indiana where their dollar goes further, and the quality of life is attractive. Continued low interest rates and the ability for so many people to telecommute are fueling what was already a hot real estate market in Northwest Indiana.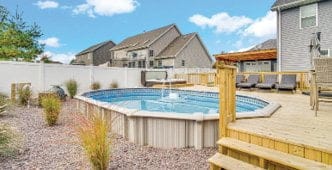 Peter Novak, chief executive officer of the Greater Northwest Indiana Association of Realtors, said the lower cost of living in Northwest Indiana positions the Region well in the greater Chicago area. The Region has had a migration pattern from Illinois, but that has been amplified in recent years as Illinois grapples with high taxes, crime and a charged political climate.
According to the U.S. Census Bureau, 36,328 people moved from Illinois to Indiana in 2019.
Even the perception of trouble can influence someone's desire to relocate, Novak said.
"It's very easy to see why Indiana would be beneficial over Illinois," he said.
The Region also has done a good job marketing itself as an alternative to Illinois and other states starting with the Hoosiers By Choice campaign. Promoting quality of life issues like pedestrian-friendly amenities, arts and culture, and recreational opportunities helps draw interest from out-of-state buyers.
"It's all about quality of life," Novak said. "Those are drivers for homebuying."
Jobs are another driver, but that dynamic is changing a little bit with the increase in remote working fueled by the pandemic. Location to a physical workplace has become less important for some homebuyers.
"To me we are absolutely a part of the Chicagoland area," Novak said. "Northwest Indiana is a suburb of Chicago."
He said Region real estate professionals are trying to make Northwest Indiana a desirable location for people who work in the Chicago area but may not want to live there.
"I think we have a position in that we are a better value," Novak said.
Novak described the surge in home sales the past couple years as historical in a sense. It has been a very one-sided market with sellers in control.
Market strength
According to the December 2021 local market update compiled for GNIAR by the Indiana Association of Realtors, new listings increased by 5.9% in 2021 over 2020, climbing from 13,278 listings to 14,059. Closed sales also climbed from 11,672 in 2020 to 12,110 in 2021, a 3.8% increase
Novak said Northwest Indiana began recovering from the 2008 housing crisis in about 2011, and by 2012, sales were back on the upswing. Since that time, the market has favored the seller, but the pandemic exponentially increased that dynamic.
At the beginning of the crisis, Novak recalled meetings with his board where they discussed preparing for the worst, then the opposite happened, and sales surged. People's homes became their offices, schools and gyms.
"The market was already going that way, but it accelerated because of the pandemic," Novak said.
In 2022, not much has changed.
"Is the market cooling down? Not according to our numbers, not at all," Novak said, cautioning it will happen eventually. "The market cannot stay this way forever."
Theoretically, rising interest rates could slow demand, but none of that will happen overnight. Even if demand were to slow, there is such a limited inventory that demand would still overcome supply.
"I think Northwest Indiana is in a good place," Novak said.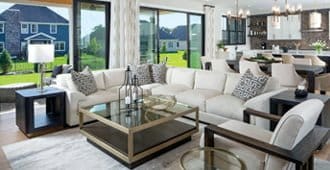 New home appeal
Jack Slager, development manager for Schilling Development in St. John, agrees the Northwest Indiana homebuying market appears to remain very strong by historical standards. New construction continues to struggle to keep up with demand because of labor and material shortages.
"The last two years have been record-breaking years," Slager said. "After the initial shock of the pandemic in early 2020, it was like the flood gates opened, and it hasn't slowed down since."
Slager described 2020 as a near "perfect storm" for the Northwest Indiana home market. In 2020, the pandemic forced many to work from home. Combine that with the Illinois political climate, taxes and riots in Chicago, and the Hoosier state became even hotter.
"It caused many potential homeowners to check out Indiana," Slager said.
Many buyers are relocating from other states, as well. While most transplants are coming from Illinois, people are relocating from other areas such as California. People also are coming to Indiana from deeper in Illinois.
"It used to be areas very close to the border, like Lansing, Lynwood or Crete, but now we are seeing buyers from further out like Mokena, Frankfort or Downers Grove," Slager said.
Indiana homebuyers also are fueling the market. Slager said "move-up" buyers coming from older, smaller homes from areas like Highland, Griffith or Dyer are looking for places where they can build or buy their dream homes.
Buyers are as diverse as the home stock here.
"The younger families still gravitate to the large single-family homes, while the older buyers are looking for maintenance-free options like a cottage home or half a duplex," Slager said.
Buyers are looking for more outdoor spaces, not necessarily larger yards that require more maintenance, but larger decks and covered patios, including outdoor kitchens and fire pits. Schilling's more popular neighborhoods now include some walking paths and more open spaces with trees and ponds.
"We try to preserve as much natural area as possible," Slager said.
Lenders agree the housing market in Northwest Indiana has grown tremendously across all types of homes over the past two years.
Lending boom
Mike Sowards, vice president and retail lending sales manager for Peoples Bank, and Jason Harris, mortgage loan officer and community lender with Centier Bank, both say so many people are looking to buy now, making demand higher than available inventory. Sellers are in control and are getting multiple offers, sometimes over listing price, for their homes.

"Demand for single-family homes is high, and they are often listed and sold within hours," Sowards said. "Because of this and other factors, home prices have increased, and contracts are often negotiated for more than the asking price."
According to GNIAR's December 2021 local market update, median sales prices climbed year-to-date from 2020 to 2021 from $193,000 to $215,000, an 11.4% rise.
Harris said the lending market is inundated with requests for pre-qualifications for single-family homes, town homes and condos, or basically anything that is for sale. Requests for home loans are coming in at rates Harris said he has not seen in his career.
Demand for existing homes is outpacing supply, and demand for new construction remains high despite supply chain and labor issues.
"I've done more new construction loans in the last year than my entire time at the bank," Harris said.
Harris said all types of buyers are seeking financing — from first-time homebuyers to people upsizing. Investors also are coming to the Region to get in on the market while interest rates are low.
"There is just an influx of people in all different directions looking to take advantage (while) the rates are down," Harris said.
Even if the Federal Reserve begins to tweak interest rates upward this year, Harris said the increases are unlikely to stop people from buying. An interest rate increase will serve to slow the market down and potentially drive home prices lower.
"I think there will always be a demand for people looking to purchase homes," Harris said. "I don't think it will be competitive as it is now."
Harris said home values are the only question mark homeowners and homebuyers should be concerned about. The lender said he is not certain current home values can be sustained.
Sowards and Harris agree that, while historically lenders have looked at family size as a driving factor in home selection, with new families upsizing and empty nesters downsizing, close proximity to Chicago also has fueled relocations to the area.
The short commute time combined with lower real estate tax bills is an initial driving force. Add the rise in remote work, and the demand for housing in Northwest Indiana and surrounding areas has only grown.
"Today in addition to that, I believe that buyers are also looking for a home that fits their lifestyle," Sowards said. "For those that prefer an at-home lifestyle or remote work, homes that can offer spaces for different times in their day — workspace, entertainment and lounge space, space for outdoor activities — are essential."
Harris agreed.
"People are looking at homes now as their own oasis," Harris said.
Sheltering in their homes for so long because of the pandemic has increased the focus on what home can be like.
Pools, fences, outdoor kitchens and dedicated office space have become priorities for homebuyers, he said.
Click here to read more from the April-May 2022 issue of Northwest Indiana Business Magazine.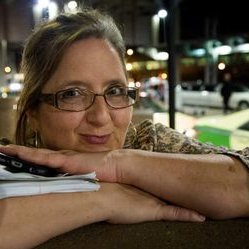 Latest posts by Carrie Napoleon
(see all)