Experts believe pent-up demand will mean more visitors for Indiana destinations this year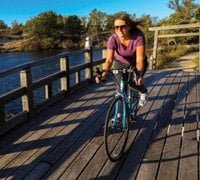 Region tourism professionals agree there's a growing urge among people who are eager for a road trip after being couped up at home because of pandemic restrictions.
And while there is optimism that communities may again be able to host festivals and welcome visitors into their towns, how people choose to travel may take a different approach.
According to the U.S. Travel Association's Travel Forecast for 2021, travel spending is expected to increase 23.2% this year after a devastating drop of a negative 45.2% in 2020.
Tourism bureaus in Northwest and North Central Indiana are working to capture their share of that increased spending after a year that has wreaked havoc on the hospitality and tourism industry, waylaying workers and causing businesses like restaurants to close, in some cases permanently.
"There's a lot of cabin fever going on," said Speros Batistatos, president and CEO, of the South Shore Convention and Visitors Authority.
In a survey commissioned by the American Hotel & Lodging Association, 56% of respondents said they are likely to travel for a vacation in 2021.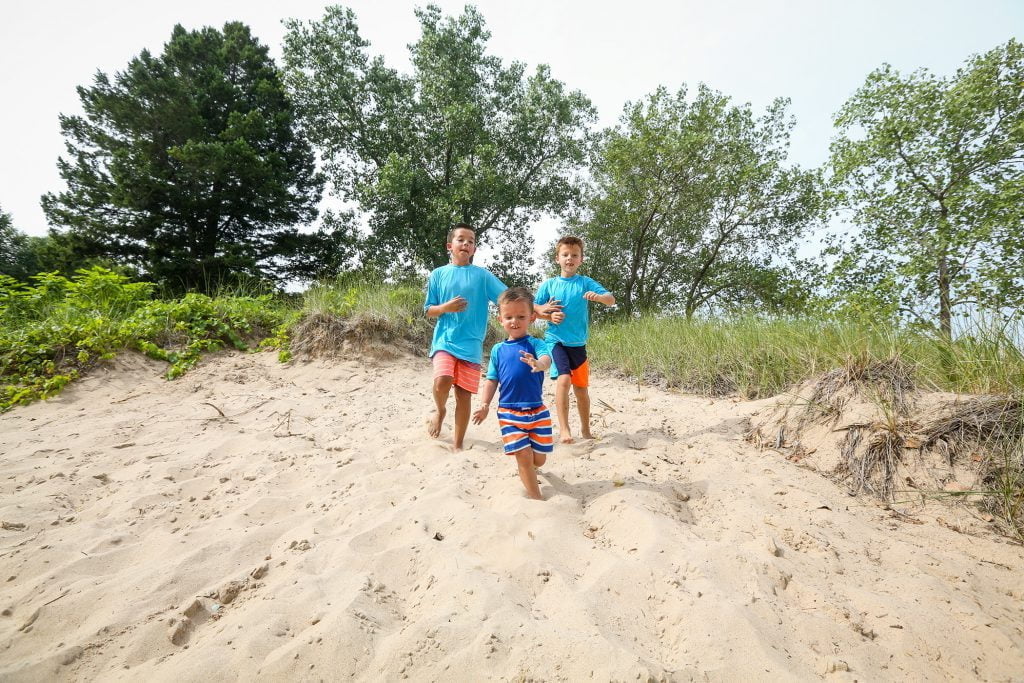 "Americans want to travel by car, (so) they pretty much almost doubled the traditional drive time to just under 500 miles," Batistatos said. This makes destinations in Northwest Indiana appealing.
One of the major drivers to the Region is the Indiana Dunes National Park.
Batistatos said leisure travel by car with an outdoor focus, and amateur and youth sports are going to be major contributors to the recovery of hospitality and tourism in the Region. The investment by local cities and towns into amateur and youth sports will help usher in the recovery.
"People use their children's team sport as the reason to travel," he said.
Getting outside
Lorelei Weimer, executive director of Indiana Dunes Tourism, said the bureau will continue to promote outdoor recreation opportunities as people ease back into traveling. From sledding, cross country skiing and snowshoeing in the off season to visiting the beaches, hiking the trails, and enjoying nature experiences like birdwatching, the area is poised to continue to offer people socially distanced outdoor recreation where they can have fun and feel safe.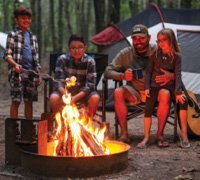 Being home to a national park has meant an influx of new visitors to the Region, even during the pandemic. Weimer said they initially expected the boon in attendance to be short-lived after the designation change to national park in February 2019. One of the things learned, she said, is a dedicated group of national park enthusiasts visit sites just because they are national parks.
Weimer describes the dunes as a perfect fit because of the location.
"There are diehard national parks folks, (and) they are not fair weathered," she said. "They will come here in April, (and) they will come in November (because they are a) national park person — they are different."
Weimer said national park enthusiasts are willing to go to the beach, but it is not their lone driver.
"What's driving them is the national park, (because) they do more in the park itself, hiking and exploring," she said. "It benefits us (because) the outdoors is safe."
The Indiana Dunes National Park pulls from a geographical market, including Ohio, Illinois and Michigan. Because of the location, the park can be a weekend trip for national park enthusiasts.
"The drive-in market is always helpful to us," Weimer said. "In addition to that, we're not an expensive destination."
Adventures close to home
Nicole Lawler, director of tourism marketing and development with Visit South Bend Mishawaka, said the agency has changed its focus to travelers who want to get out but not too far from home. The change accommodates new preferences brought on by the pandemic.
"We mainly focus on drive-in markets for road trips and push our messaging out in a 200-mile radius to the larger cities around us," Lawler said.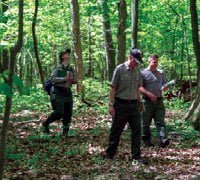 Visit South Bend Mishawaka has switched from mainly promoting events to focusing on outdoor activities such as visiting parks, hiking, biking, outdoor dining, tubing, cross country skiing, ice skating and other such activities.
"Since most events have been canceled for nearly a year, we have really had to get creative with our messaging," Lawler said.
Her counterparts at the SSCVA and Indiana Dunes Tourism say they too have had to pivot marketing to adapt to the changes brought on by the pandemic.
Weimer said, while spending is expected to be up this year, the first six months of 2021 will remain challenging. When the pandemic began, people were sheltering at home. The desire to get out of the house and be outdoors turned into a positive for the Indiana Dunes National Park.
"During the height of the pandemic, it was outdoors," Weimer said. "You really could come and experience an attraction and do it in a safe manner, (so) what we are anticipating is outdoor recreation will be a strength (this year)."
Incentives for travelers
Weimer said the tourism bureau has expanded its Dunes Deals program from its print format to a digital program. Visitors would receive a coupon booklet when they passed through the gate. The tourism bureau paid the state park to distribute the booklets. The print program ran from Memorial Day to Labor Day, but now the new digitized program runs all year.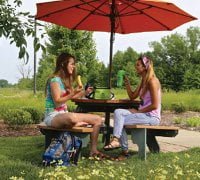 "In the midst of the pandemic, we felt like this was so important for the recovery our businesses," Weimer said.
Businesses can offer discounts through the app at no charge to encourage visitors to venture from the shoreline into the towns to spend their money. The digital format also gives businesses the opportunity to easily change and customize their deals.
"It allows both visitors and residents to use it," Weimer said. The program also allows the tourism bureau to track how the coupon book is used.
"We will be able to see how successful it is," she said. "We can share that information with businesses."
The pandemic hit her agency's budget hard. Weimer said her organization has shifted to guerrilla marketing in lieu of traditional platforms to get the most from significantly reduced revenues.
Tourism bureaus are funded by the usage tax on overnight stays at hotels.
"We are trying to do things much more grassroots-oriented and organic," Weimer said. "We see how people are responding to different things we are doing (in) social media and our blogs."
The pandemic has impacted people economically, but many still want to travel, the experts say.
"What we are finding is there is a pent-up demand for travel," Weimer said. "I think that will all be beneficial to us, (because) not only are we affordable, we are also a strong family market."
And of course, being a beach destination remains a powerful draw, she said. Mother Nature also will play a role in how successful the summer season will be.
"Last year we ended up having a really good peak season, (so) I'm cautiously optimistic this year," Weimer said.
Batistatos said tourism professionals have seen what Americans want and that is a feeling of security. Travelers want to be in surroundings they feel they can control like rentals at Airbnb and VRBO properties, which are seeing an uptick in usage. The industry services two key markets, older travelers more concerned about safety and younger travelers who feel more invincible.
"The research consistently shows us Generation X and the millennials feel more 'invincible'," Batistatos said, adding by and large, COVID is not lethal to that demographic.
"They feel much more willing to take risks and travel, (so) they are the ones getting on planes right now because the pricing is so competitive," he said.
The South Shore tourism bureau is working to engage those travelers via social media as well as in their native languages, guiding them to the experiences they want.
Baby boomers and their parents are dramatically different, Batistatos said. They do not want to take the risks associated with potentially contracting COVID-19, which statistically hits those age groups hardest.
"It's different by generation," he said. "With baby boomers, (marketing) is a much heavier emphasis on cleanliness, cleaning protocols, (but) in a Gen X communication, we are leading with the activity, the new experience, the emotional bonds that bring you close to the loved one you're traveling with, and that's different."
Click here to read more from the April / May 2021 issue of Northwest Indiana Business Magazine.