NWI Community Action leader Jennifer Trowbridge says first year 'eye-opening' experience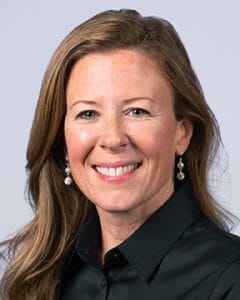 "I've lived overseas and was affiliated with the military for eight years while also spending 15 years with the underserved," Trowbridge said.
Trowbridge is the president and CEO of Northwest Indiana Community Action based in Crown Point, an organization she said is ranked one of the largest nonprofits in Northwest Indiana.
"Our for-profits, banks and some of the bigger companies of Northwest Indiana provide the strong philanthropic arms that help agencies like Northwest Indiana Community Action."
She said each side leans on the other to keep communities healthy.
"We give attention to the social determinants of health, and partner with community organizations that aim to create equity and improve health for all people in our communities," she said.
The organization is generating annual revenues that already have exceeded $44 million in 2022, with 90% of those funds directed for services in Northwest Indiana.
"We are touching 50,000 lives a year with family programs ranging from prenatal care to end of life, and also helping those in poverty with low-income status or those with disabilities to prevent homelessness and help avoid the splitting up (of) their families," Trowbridge said.
She said most people know NWICA as their Medicaid waiver provider to help people age at home versus moving to a facility.
"Or they know NWICA as their funder for energy assistance programs," Trowbridge said. "Some know NWICA because they get nutrition assistance and breastfeeding assistance from the Women, Infants, and Children (WIC) program."
She said NWICA manages an assortment of services and programs because it is Northwest Indiana's Area Agency on Aging and the local Community Action Agency.
As she approaches her first anniversary as CEO, Trowbridge describes her ever-expanding awareness of NWICA's footprint as "eye-opening."
"When I met with the recruiter to be the new CEO, I was surprised, impressed and intrigued to know more," she said.
The more she learned about the group, the more she wanted to join the 160 employees at the agency and further enhance its purpose.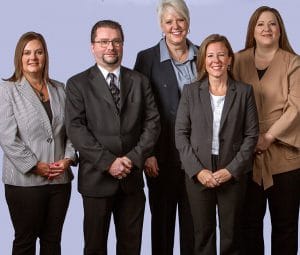 "The last 10 months or so have been a journey," she said. "Poverty is complex, and you only understand it if you learn about it."
She said her work has guided how she approaches policies and how adverse childhood events and traumas affect community health.
"I also recognize how other for-profit entities, like banks and utility companies, fund for-purpose organizations like NWICA," Trowbridge said. "It is our local for-profit organizations that cover funding gaps for programs like family development, energy assistance and even our call center."
A graduate of Valparaiso High School, Trowbridge was the first in her family's generation to go to college to earn a bachelor's degree.
"I married my high school boyfriend, who had joined the service, and I entered the health care profession in El Paso, Texas, where he was stationed," said Trowbridge, who has since remarried.
"It was with him (my first husband) that (I) traveled with the Army to live in Germany and moved back to NWI after the three-year military tour ended," she said.
At that time, she put her degree in psychology to work at a large residential program for people with intellectual and developmental disabilities. As her responsibilities expanded, she went on to earn a Master of Business Administration from Purdue University Northwest in 2013 and a doctoral certificate in strategic leadership from Liberty University in 2022. She expects to receive her doctorate in 2024.
Trowbridge said the NWICA, and as she describes, her "lean team," served more than 12,000 families last winter to refocus the families' limited funds on health care, food and other needs.
Maria Becerra, NWICA board chair, said Trowbridge is effective at providing communities with assistance.
"Jen is a genuine asset to NWICA," Becerra said. "She initiated several ways to keep our board of directors up to date in-between board meetings."
Becerra said the agency touches so many lives in its six-county service area, and under Trowbridge's leadership, it "will continue to flourish and hold fast to its mission."
In 2017, Jennifer married Bill Trowbridge, CEO of Regional Health Systems, and they share their blended family of four sons.
"Family is community, and communities are families," Trowbridge said.
She also is inspired by those who understood the importance of helping others.
"It was John F. Kennedy who said, 'Poverty in the midst of plenty is a paradox that must not go unchallenged in this country.' He said this in 1963, and it holds true nearly 60 years later," she said.
Click here to read more from the October-November 2022 issue of Northwest Indiana Business Magazine.