Diversified housing options essential to helping Region's long-term economic growth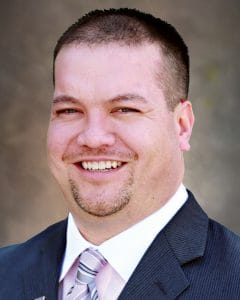 Conventional wisdom typically leans toward the former. Northwest Indiana is a perfect example of that, rising to prominence in the early 1900s as a steel-making and manufacturing powerhouse. That status attracted thousands of people from all over the country who were hoping to get steady, high-paying jobs to support their families. It worked, with Lake County growing its population from around 38,000 people in 1900 to 546,000 people by 1970.
However, we already know how this story ended. The steel mills started to decline in the 1970s, and because we relied too heavily on a single industry, many of the most well-populated areas of NWI began to struggle. Some communities never fully recovered.
It's been 50 years since then, and a lot has changed in this fast-moving, global economy. While it's taken the Region a while to get its act together, many of our local leaders believe we have been gaining significant momentum. Taking advantage of Indiana's business-friendly climate, Northwest Indiana has had great success during the past 10 years luring companies to relocate here.
This favorable business climate has existed in Indiana for some time now, and momentum continues to grow for more businesses looking to call Indiana home. Given our proximity to Chicago, the Region is now in the catbird seat.
But it hasn't just been the Northwest Indiana business climate that's been thriving over the past decade, so has the Region's housing market. With so many homebuyers coming from Illinois and other areas, the competition for homes in Northwest Indiana has been stiff. These buyers see Indiana housing as a bargain compared to housing prices in their own state. Mix in significantly lower property taxes, and it's been an easy decision for most of them.
With that said, the Region's economic development strategy shouldn't just rely on being less costly than other areas, as that may not always be the case in the future. We need to continue to improve the quality of life offered in Northwest Indiana, because businesses increasingly are considering this as a bigger factor in their decisions to relocate. Asking key questions, such as:
Is there available housing for their employees?
Is it affordable?
Is it close to the employer?
Is it safe?
Are there good schools?
Is there public transportation?
Are there restaurants nearby?
Is there shopping?
Are there varied forms of recreation?
A housing stock that is diversified and affordable as well as connected to jobs, transportation, services, recreation and other amenities are what many employers are looking for in today's economy. Unfortunately, the Region has historically been driven by low-density, auto dependent single-family housing developments in the past.
We can grow our population by providing housing choices for residents of all stages of life: young professionals, working families, executives, senior citizens and many others. Having a sufficient supply of diverse housing options for individuals and families of all income levels is critical to feeding a thriving local economy.
The good news is that we are starting to see some local municipalities recognize and embrace this. The extension of a new passenger rail line from Chicago to Dyer, along with infrastructure improvements that will speed up an existing line from Chicago to South Bend, has started to set the wheels in motion for the communities along the passenger rail line.
For example, Hammond has announced a new $25 million multi-use development in the downtown area. It also is in the process of making its downtown more pedestrian friendly, with plans to slow down traffic, increase bike lanes and create more public spaces. This development also will be near a planned rail station, and will include 200-plus market-rate apartments, condos, commercial and retail units.
In Michigan City, a community that also sits along the commuter rail line, plans have been announced for three new major housing developments in their downtown area as well. Each of which will be high-density in nature and offer market-rate residential, commercial and retail multi-use developments.
It's time for us to reimagine what the future of Northwest Indiana will look like. Using a diversified housing stock as an economic development strategy will help us attract more businesses and grow our population. Because remember: "No houses. No people. No jobs."
Click here to read more from the August-September 2022 issue of Northwest Indiana Business Magazine.