Learn about people, companies making difference at work and in their communities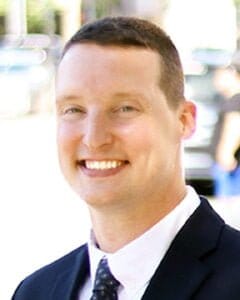 Accounting
Kevin Ostafinski is a new staff accountant and QuickBooks ProAdvisor at Michigan City-based CLH, CPAs & Consultants.
Architecture
William Coleman Jr. was named a senior project architect at Mishawaka-based Arkos Design.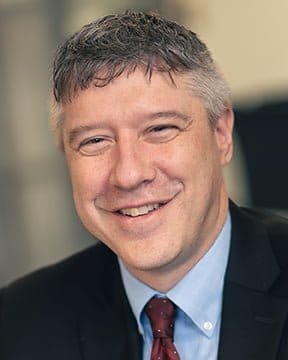 Banking
Norm Buchanan was appointed to the new role of senior vice president, strategic business transformation, at South Bend-based Teachers Credit Union. TCU also promoted Angie Dvorak to chief marketing and growth officer. Dvorak, who joined the credit union in 2017, was the vice president of marketing.
Jeff Steigelman is Ohio-based First Financial Bank's new market president for Chicago and Northwest Indiana.
Purdue Federal Credit Union, which has branches in Northwest Indiana, recently hired James Dougherty as its vice president of retail sales and service.
Dan Gibson was promoted to vice president, director of talent development at Merrillville-based Centier Bank. Jaimie Griffith was promoted to mortgage loan office. Armon Curd was hired as senior vice president of the bank's client contact center director. Michel Alvarez was promoted to manager of the bank's Goshen branch. Alexandra Hunter was promoted to bank officer. She is the branch manager of the bank's Elkhart north branch. Michael Hardtke was promoted to small business banker. Krystle Babincsak was promoted to bank officer, consumer construction and collateral services team lead. Cara Jones joins the bank's Michigan City small business banking team. Gina Storm joins the bank as assistant vice president of business banking at the Elkhart downtown branch. Shelly Butler is the new branch manager in La Porte.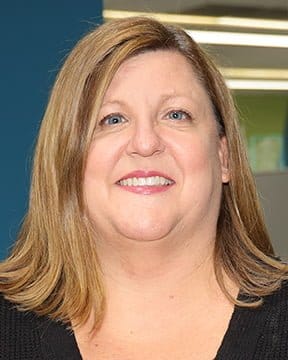 Construction
Benton Harbor, Mich.-based Wightman, an employee-owned consulting firm offering architecture, civil engineering and surveying services, hired Amy Engel as its director of human resources. Courtney James was hired as the company's first solely focused construction administrator. Carl Baxmeyer retired as senior planner.
Economic development
Clarence Hulse, executive director of the Economic Development Corp. Michigan City, earned the Paul J. Alinsky Excellence Award from the Rotary Club of Michigan City during a March event at the Michigan City Salvation Army. Denise Conlon, public affairs manager at NIPSCO, and Jessica Bailey, vice president human resources at Sullair, a Hitachi Group company, joined the EDCMC board of directors. Bill Hackney, publisher of the Herald-Dispatch, is board chair.
Katelyn Swistek is the new marketing and events manager for the Michigan City Chamber of Commerce.
Longtime leader Kevin Brinegar plans to retire next year as president and CEO of the Indiana Chamber of Commerce.
Brianna Hairlson is the NWI Small Business Development Center's new READI-funded business adviser. Jim Mooney is a part-time adviser.
The Northwestern Indiana Regional Planning Commission honored Michael Griffin, former clerk treasurer of Highland for three decades and previously state senator, with the Norman Tufford Award "for exceptional dedication and service."
CPA Lisa Human, senior manager at CLH, CPAs & Consultants, was elected treasurer of the Duneland Chamber board of directors.
The South Bend-Elkhart Regional Partnership hired Lauren Thomas as its new talent initiatives manager.
The Northwest Indiana Forum promoted Spencer Summers to economic development director.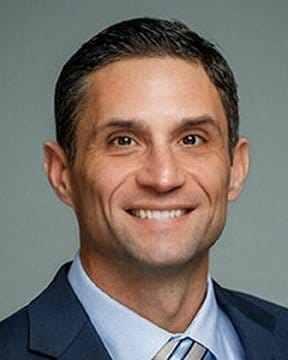 Education
Marie Foster-Bruns, former president and CEO of One Region, is the new vice president of advancement at Valparaiso University. She also serves as a member of President José D. Padilla's cabinet.
Purdue University Northwest students Maureen Mascha, associate professor of accounting, and Meden Isaac-Lam, associate professor of chemistry, have earned Fulbright awards for 2022-2023. Ten Purdue University Northwest faculty members were promoted starting in the 2023-24 academic year board of trustees, effective Aug. 14. Professors: John Durocher, integrative human health; Tae-Hoon Kim, computer information technology and graphics; Assen Kokalov, Spanish; and Beth Vottero, nursing. Associate professors: Yun (Tom) Liu, mechanical engineering; Ying Luo, computer information technology and graphics; Quamar Niyaz, electrical and computer engineering; Serdar Turedi, business analytics; and Wubeshet Woldemariam, civil engineering. Clinical associate professor: John T. Eagan, accounting.
Michael Hildreth was named vice president, associate provost and dean of the Graduate School at the University of Notre Dame. Susan Devetski was named director of the Robinson Community Learning Center on the university's campus. Retired U.S. Army Lt. Col. Kenneth Heckel, director of regional development at the University of Notre Dame and previously director of academy advancement for the U.S. Military Academy at West Point, has been named director of Notre Dame's office of military and veterans affairs.
Energy
Michael Luhrs is Merrillville-based NiSource's new executive vice president of strategy and risk, and chief commercial officer. Shawn Anderson, formerly the senior vice president of risk and chief strategy officer, is the executive vice president and chief financial officer. Donald Brown, formerly NiSource's chief financial officer, is the executive vice president and chief innovation officer, replacing Melody Birmingham. Birmingham was promoted to executive vice president of NiSource and group president of NiSource utilities.
Government
Dominick Chase, chief financial officer and senior vice president of business affairs at Ivy Tech Community College, was appointed to a two-year term on the Governor's Council for People with Disabilities.
Anne Anderson, the city of Hammond's director of economic development, was promoted to executive director of planning and development. She replaces longtime employee Africa Tarver, who left for a job out of state. Juan Moreno, TIF program coordinator in economic development, took Anderson's job.
Bill Oeding is Valparaiso's new city administrator. He also served in the role from 2009 to 2020.
Gov. Eric Holcomb appointed Katherine Haded of Schererville to the Speech-Language Pathology & Audiology Board. She is a speech-language pathologist with Progressus Therapy.
The town of Merrillville promoted Tracy Ryan to foreman of its streets department. She is the first woman to lead the department.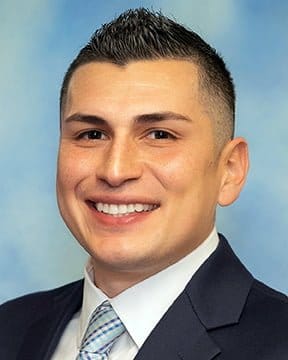 Health care
Phil Newbold will serve as interim chief executive officer at Mishawaka-based Center for Hospice Care during a national search for a permanent replacement for former CEO Mark Murray, who left at the end of 2022.
The Obesity Medicine Association recently designated Fadia Haddadin a fellow of the organization. Haddadin is a bariatrician with the Healthy 4 Life advanced weight loss center at Community Healthcare System.
Ana Ruby received the Northwest Health — Porter Nursing Excellence Award for 2023. Emergency department nurse Danielle Doud earned a Daisy Award for exceptional nursing. Drs. Douglas Mazurek and Michael Woods were appointed to the Northwest Health — Porter board of trustees. Nurse Kelli Bos, clinical liaison and lead educator, was named Team Member of the Year. Joe Ortt, director of facilities, earned Non-Clinical Manager of the Year. Melissa Rainwater, manager of diagnostic imaging, Clinical Manager of the Year. Taylor Fulton, a nursing assistant, received a PETALS award for outstanding support professionals.
Northwest Health — La Porte recently announced the appointment of four new members to its board of trustees: Jackie Dermody, chief executive officer for Family Advocates; Laura Francesconi, campaign coordinator for the La Porte Economic Advancement Partnership and Economic Development Corp. Michigan City; Benjamin Tonagel, assistant superintendent for the La Porte Community School Corp.; and Dr. Neil Wangstrom, an otolaryngologist and ear, nose and throat specialist with Northwest Medical Group. Nurse Noelle Pochop was the recipient of the March DAISY award for exceptional nursing and Krista Watkins, a systems analyst on the clinical informatics team, was the recipient of the PETALS award for outstanding support professionals.
Northwest Medical Group welcomed Elizabeth Spoljoric, a board-certified nurse practitioner to the women's health practice in La Porte. Drs. Zaid Shakir and Myrna Orbana joined the medical practice at Northwest Medical Group — Pulmonary & Critical Care in Valparaiso. Cardiologist Khalid Al-Khafaji joined the group in medical offices adjacent to Northwest Health — La Porte hospital. Nurse practitioner Jennifer DeFauw joined the Northwest Medical Group – Primary Care office in Valparaiso.
Ann-Marie Sands opened a second Clarity Clinic in Merrillville. The first location opened in 2018 in Munster.
Dr. Caitlin Sienkiewicz joined the Franciscan Physician Network in family medicine at the Winfield Health Center in Crown Point. Dr. Joshua Scheidler, practicing physical medicine and rehabilitation, joined the Internal Medicine and Specialty Center in Crown Point. Orthopedic surgeon B. Israel Yahuaca is practicing at the Coolspring Health Center in Michigan City and the Chesterton Health and Emergency Center in Chesterton. Dr. Fatima Kazi, endocrinologist and internal medicine doctor, joined the Franciscan Physician Network Munster Medical Center.
Insurance
Gibson, an employee-owned, business insurance broker with an office in South Bend, hired Laura Butler as its employee benefits practice leader and a member of the executive leadership team.
Law
Christian Bartholomew is a new partner at Burke Costanza & Carberry LLP, which has offices in Merrillville and Valparaiso. Bartholomew is part of the firm's business and personal services practice group.
Christopher Kulik joined Krieg DeVault, which has offices in Merrillville and Mishawaka, as an associate in the firm's health care practice. Partner Scott Morrisson has been named a member of the Indiana Commercial Courts Committee. April Aldridge joined the firm as a paralegal in the firm's health care practice.
Attorneys C. Anthony Ashford and Guy DiMartino opened their new law firm Ashford DiMartino in Valparaiso.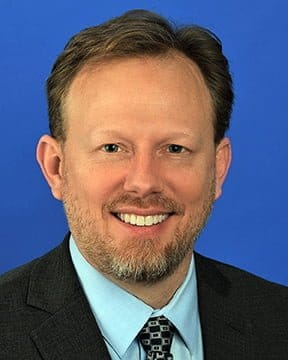 Logistics
The Ports of Indiana named Jody Peacock chief executive officer. He has served in various roles with the ports since 2001. He replaces Vanta E. Coda II, who was CEO from 2018 to 2022.
Manufacturing
LCI Industries, parent company to Elkhart-based Lippert, appointed Lillian Etzkorn executive vice president and chief financial officer. Lippert named Jarod Lippert chief marketing officer after longtime marketing department leader Joe Thompson retired.
Alicia Davis, chief strategy officer at Lear Corp., was elected to Pittsburgh-based U.S. Steel Corp.'s board of directors.
Danny Lopez is the new director of business development at Merrillville-based Haire Group, a provider of corrugated solutions.
Jake Petkovich, executive vice president of finance, chief financial officer and treasurer at Elkhart-based Patrick Industries, left the company at the end of May for another opportunity.
Marketing
Crown Point-based Diversified Marketing Strategies promoted Michelle Pannell to vice president.
Nonprofit
Valparaiso City Administrator Mike Jessen is the new president and CEO of the Boys & Girls Clubs of Greater Northwest Indiana.
Melissa Washburn was named the program manager of the Art Barn School of Art, a nonprofit in Valparaiso.
Maria Fruth, president and CEO of the Healthcare Foundation of La Porte, was elected to the Indiana Philanthropy Alliance's board of directors.
Art Barn School of Art, a Valparaiso nonprofit art institution, worked with AmeriCorps to recruit Kayla Green as a new marketing member.
Sade Carrasquillo, founder of For the Love of Arts, a nonprofit founded in 2015 in Hammond that helps youth develop life skills, opened a new location in Griffith.
Retail
AJ and Diana Alghaza opened The Social restaurant in Merrillville.
Tourism
Inaugural graduates of the Indiana Tourism Academy include: Cori Humes, executive director, Visit Marshall County; and Dustin Ritchea, production and promotion director, Indiana Dunes.
Telecommunications
Comcast named Chris Smith senior vice president of the telecommunications company's greater Chicago region, including Northern Indiana.
News
The Smith family is opening their first Great Harvest location this summer in Crown Point.
American Mattress, Tropical Smoothie Café and Crumbl Cookies will open in the third quarter of this year in Merrillville.
Twin Peaks sports bar will remodel the former Houlihan's restaurant in Schererville.
New York-based Birch Swing Capital acquired Scrubs on Wheels, an Elkhart company that sells work uniforms.
Domino's Pizza opened a 111,734-square-foot manufacturing and distribution facility in Merrillville.
Love's Travel Stops reopened its Gary location, which closed last year after a fire. The location also includes a Naf Naf Middle Eastern Grill and Godfather's Pizza.
Chicago restaurants Buona and The Original Rainbow Cone opened in Valparaiso.
Biebs & Ash opened its second restaurant in the Sun King Mishawaka brewery. It first opened in downtown Goshen.
Rush University System for Health opened an outpatient center in Munster.
Grand Rapids, Mich.-based Meijer opened a 159,000-square-foot store in Elkhart.
Perry Vine Mead, which sells an alcoholic beverage made from honey and other ingredients, opened in South Bend.
Appleseed Childhood Education opened a location in Rensselaer on the Franciscan Health Rensselaer campus at 1102 E. Grace St. Right Steps Child Development Centers operates Appletree Rensselaer, which can accommodate up to 75 children.