Editor's note: Information for A&E was compiled before calls for social distancing. Please confirm details before attending.
Umphrey's McGee comes home
In the late 1990s, Umphrey's McGee was playing at places like Orbit Music & Video and Mickey's Pub in South Bend. Now, the quintet has become internationally famous on the jam band scene. The stars return to their hometown for a gig April 5 at the Morris Performing Arts Center. The South Bend Symphony Orchestra and South Bend Civic Theatre team up for a joint undertaking of "West Side Story" on April 18 and 19 at the Morris. Actors from SBCT portray Tony, Maria and the Sharks and Jets to the accompaniment of the orchestra's live symphonic score. Comedian David Sedaris performs his one-man show April 20. "Waitress," a musical by Sara Bareilles and Jessie Nelson, runs April 24 through 26. The centerpiece of the South Bend Symphony Orchestra's concert May 2 is a performance of Tchaikovsky's Piano Concerto No. 1, featuring guest piano virtuoso Jon Kimura Parker. On May 4, it's a children's program, "Baby Shark Live." (574) 235-9190 or morriscenter.org.
Students shine at Notre Dame
The DeBartolo Performing Arts Center on the campus of the University of Notre Dame is wrapping up the semester with showcases of some of the college's own talent. On April 17, the Notre Dame Symphony Orchestra presents a program that includes a complete performance of Gustav Holst's "The Planets." From April 23 through 26, Opera ND stages a triple bill of one-act operas: Gustav Holst's "Savitri" and Gian Carlo Menotti's "The Telephone" and "The Medium." April 28 is the date of this year's Notre Dame Jazz Bands Spring Concert, in which three student ensembles perform pieces by composers ranging from Duke Ellington to contemporary writers. Classical stars of the future will come to Notre Dame to perform during the 47th annual Fischoff National Chamber Music Association Competition from May 8 through 10. (574) 631-2800 or performingarts.nd.edu.
Crystal Valley Concert Series
For anyone craving chamber music beyond the Fischoff Competition, a new series of chamber music performances will happen in Middlebury. The Crystal Valley Concert Series welcomes pianist Giacomo Scinardo for a recital April 5. A rising star, Scinardo's recent recording of Muzio Clementi sonatas on Sony Classical is receiving glowing reviews. Three of the most prominent area classical musicians — oboist Jennet Ingle, pianist Mariah Boucher and violist Rachel Goff — play trios May 2. Ingle and Goff are keystones of the South Bend Symphony Orchestra, and Boucher is the accompanist for South Bend Lyric Opera. On May 17, award-winning Ann Arbor-based Koinonia Trio comes to the series' venue at the First United Methodist Church in Middlebury. (574) 825-2585 or crystalvalleyconcert.com.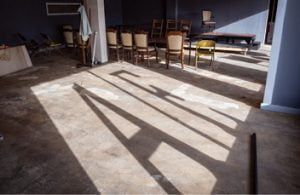 Acting Ensemble returns
Acting Ensemble celebrates its relocation to a new home at 602 E. Mishawaka Ave. in Mishawaka with two staged readings. On April 13, it's Philip Dawkins' "The Gentleman Caller," and May 11, Manuel Puig's "Kiss of the Spider Woman." Dawkins' play imagines discussions between playwrights Tennessee Williams and William Inge. Puig's classic work is about the conversations between two prisoners in Argentina. (574) 807-0108 or visit actingensemble.com.
'Drinking' at Elkhart Civic Theatre
From May 1 through 10 at the Bristol Opera House, Elkhart Civic Theatre presents Tom Smith's "Drinking Habits," a farcical comedy about two nuns from the Sisters of Perpetual Sewing who have been secretly making their own wine. (574) 848- 4116 or elkhartcivictheatre.org.
Live blues in Mishawaka
For decades, the Midway Tavern in Mishawaka has been a go-to spot for touring blues acts, and the modern-day juke joint is showing no signs of slowing down its booking schedule. On April 18, singer, guitarist and all-around character Eddie "Devil Boy" Turner and his band the Trouble Twins bring their rambunctious act to town. Soulful frontwoman Robbin Kapsalis and Vintage #18 perform April 25. On May 9, it's Vinny & the Jelly Rolls, a power trio from Indianapolis. Reverend Raven & the Chain Smokin' Altar Boys unleash their trademark antics May 16. Reverend Raven is the leader and guitar slinger, but featured harmonica ace Westside Andy always threatens to steal the show. (574) 255-0458 or themidwaytavern.com.
Click here to read more from the April-May 2020 issue of Northwest Indiana Business Magazine.