Partnerships between businesses, nonprofits open doors for often overlooked workers with special needs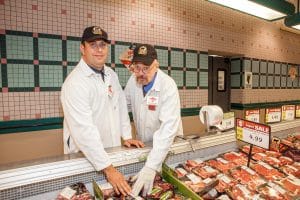 "It's always a highlight of my day to see those two and other individuals (who) are working with us, and get a chance to talk to them and make sure they know we appreciate everything they are doing for us," Strack said. "Overall, it is very rewarding to give individuals an opportunity to have a job."
Strack & Van Til is one of several Region businesses that employs people with special needs, often working with local not-for-profit agencies such as TradeWinds, Paladin and Opportunity Enterprises (OE). They collaborate toward goals of strengthening companies with enthusiastic employees and building the self-esteem of the workers.
Strack says it is especially rewarding to see how happy these workers are when they do their jobs well and are recognized for it.
Opening doors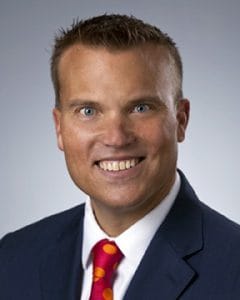 Strack, a former TradeWinds board member, estimates between 20 and 35 employees trained by either TradeWinds or OE are working at Strack & Van Til supermarkets spread out over Lake, Jasper and Porter counties or at the company's bakery. Overall, the chain employs more than 3,000 people.
At the stores, the employees take on tasks such as helping bag or carry out the groceries for the customers.
"Things that are repetitive in nature that are safe and easy to learn for individuals," Strack said. "Once they have mastered that first initial step, they graduate on to other responsibilities."
He speaks enthusiastically about the initiative and its corresponding benefits.
"They are excited to come to work, and our customers love seeing them," Strack said. "We are really fortunate to give people an opportunity that some people might overlook."
Their enthusiasm can be contagious.
"They have an opportunity to come to work and feel like they are contributing in some manner and help elevate their self-esteem and self-worth," Strack said.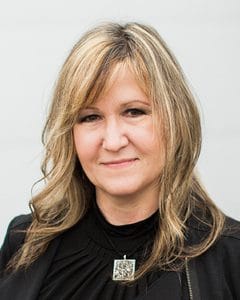 Another business that reached out to TradeWinds is Schererville's Recycled Granite and Organic Granite, launched by Julie Rizzo in 2009.
Upon noticing massive amounts of stone being tossed into dumpsters, Rizzo envisioned a business opportunity. She wanted to develop machines and then use the discarded materials for landscaping pavers and decorative items.
Rizzo's hunch that there was a market for that type of business proved successful, and she said today there are close to 30 Recycled Granite franchises throughout North America.
Rizzo recalled, as her business was expanding, she needed additional personnel and sensed people with disabilities could fill a certain need.
"I quickly realized that processes were very monotonous, and people told me that individuals with special needs … like that repetition," Rizzo recalled.
After volunteering at Region schools, including Hammond High School, with children with special needs, she established a certified course in recycling materials.
Today, she works with TradeWinds, Paladin and OE.
"Right now, we are in the process of creating organic granite, so we are looking to build a large facility where we do an enclave program," Rizzo said. "That means the people who go to (the agencies), instead of them doing the work at their locations, they are going to come to us."
Rizzo recognizes the opportunities for what may be perceived as an overlooked population, who may have been very limited in their activities. Her company has been featured on some cable TV channels, including HGTV and other do-it-yourself programs.
"For a person sitting at a location and for them to be able to click on a television and to see they did that work and split those stones that actually appeared on TV is quite amazing," Rizzo said.
Behind the scenes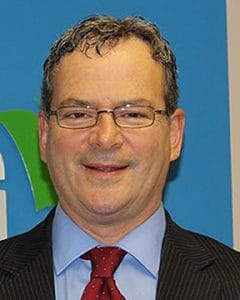 TradeWinds CEO Jon Gold said the agency has evolved from only children's programming many years ago to including help for adults today. Adults can get help with worker training in combination with an employment services program and residential living.
Gold said more than 20 businesses, including banks, casinos and grocery stores have tapped into the TradeWinds pool of potential workers.
"Some people have more of a severe disability and can only do certain things, but some people only need a little bit of help and can do extremely high-functioning jobs," Gold said. "It is all over the board."
At La Porte's Paladin, CEO Steve Hobby said his agency provides employment services for people with disabilities and then contacts organizations within the community to see if there is an appropriate job match.
Hobby said 76 people once affiliated with Paladin now are working in Lake and La Porte counties in various jobs.
Hobby said a Paladin employment specialist trains an individual and then follows up to ensure the placement is working out.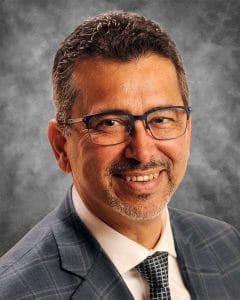 At Valparaiso's OE, CEO Neil Samahon said his agency has about 70 people in the greater workforce at businesses ranging from grocery stores, industrial settings, including cookie factories, and one individual working for the Chicago Cubs.
He said OE provides services to employers that prepares them for success hiring people with intellectual disabilities.
"We assess the workplace and take a look at their HR policies, speak with their HR folks and line supervisors and find out what training they might need to try and set them up for success as well," Samahon said. "Our biggest thing is the experience for the employer and employee, because our hope, especially with a new employer, is the first experience they have in hiring someone with intellectual disability is a good one, because they will certainly be open to that source of employee in the future."
Hurdles to overcome
While most speak happily of situations where the employee and employer form a solid match, they acknowledge there are some failures along the way where the situation proves not to be a good fit.
Moreover, there are other challenges they encounter, such as getting the employees to the workplace via public transportation, which may be limited.
Agencies still must convince businesses to hire people with special needs. Just over 19% of people with disabilities nationwide were employed in 2021, according to the United States Bureau of Labor Statistics.
"We want to communicate to potential employers that the individuals we represent are highly motivated, and they are very engaged employees who are highly dependable with good attendance," Samahon said.
Gold said TradeWinds personnel attempt to show prospective employers how simple it is to make the necessary accommodations to hire a good employee, and he encourages prospective employers to stop by the agency.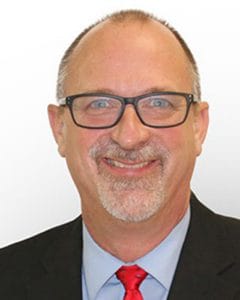 "The best way to know about TradeWinds is to come in and take a tour," he said. "They are amazed when they come in."
Another more recent hurdle impacted the agencies too. The pandemic affected virtually all aspects of American business, including hiring of all employees. There were fewer people willing to work in certain areas such as grocery stores. That same reluctance to work with the public could be seen in the special needs workforce, given the possible health risks.
But those concerns also provided the opportunity for additional employee placements in jobs deemed essential for businesses that remained open at the height of the pandemic, Gold said.
"On top of that, the rates we receive for the services we provide are set rates, which maximizes the amount we can pay," Hobby said. "So, our struggle is getting people who want to work and then being able to compete with industries around us."
Yet, Hobby quickly added that the pandemic allowed for some new technology installations such as automated reminders for people to take medicine, thus people with special needs may have more opportunities to work remotely.
"That is going to be able to provide some independence for the people we provide services for, and it is also going to help through the staffing shortages that we see, because we will need less staff to provide the same amount of services," he said.
While there are still obstacles to cross, optimism remains that the various employment programs will continue to be successful.
"We feel this area is one of the main opportunities for growth because everybody is understanding that, just because someone has a disability, that doesn't mean they can't be employable … that is a focus of ours," Gold said. "We are not asking you to be charitable, we are asking you to give somebody who might need a slight accommodation a chance to become an employee."
Click here to read more from the August-September 2022 issue of Northwest Indiana Business Magazine.