Focusing on what potential employees have to offer rather than what they can't do a better way to hire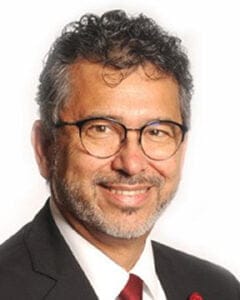 An untapped labor solution is often overlooked in our country.
At Opportunity Enterprises, our mission is to create inclusive and equitable opportunities for individuals of all abilities. We offer extensive services for those with intellectual or physical disabilities. Notably, our vocational services and advocacy promote an inclusive workforce, aligning with the needs of many businesses today.
The Center for Disease Control and Prevention states that 1 in 5 working-age individuals in the U.S., or 53 million people, has a disability. However, their unemployment rate is almost double the general population's. Of those individuals with an intellectual or developmental disability, 81% are unemployed. With employers struggling to fill positions, it's vital to reevaluate hiring strategies.
An inclusive workforce is not just a matter of compassion or moral obligation, nor should the employment of individuals with disabilities be seen as an act of philanthropy. It is about embracing the unique perspectives and talents that every individual brings to the team.
When thinking about individuals with disabilities, one shouldn't focus on limitations. What if the focus is shifted from disabilities to abilities? This is not just about empathy but about empowerment, about creating opportunities that allow individuals to reach their potential, and most importantly, about embracing uniqueness.
Hiring anyone depends on how a prospective employee can add value to the organization. Employees with disabilities have proven to be a motivated, dedicated and hard-working group of individuals who can positively impact the bottom line.
Another benefit to having an inclusive workforce is how it contributes to the culture of an organization. It can be an attractive quality to prospective employees who are looking to join companies who value diversity and can be an appealing component of an organization's brand.
Numerous studies highlight the advantages of inclusive workplaces and hiring those with disabilities. The Institute for Corporate Productivity's 2019 report, "The Inclusive Talent Pool," discusses companies' practices in employing diverse abilities. For instance, in 2015, an Amazon sorting center in Washington employed workers with an IDD in various roles. Those employees met the same expectations as other staff. After a year, their productivity was 98% of the average, their work quality was 37% better, and they had superior attendance. Moreover, they maintained a flawless safety record against a 1.1% warehouse incident rate.
Embracing the notion of an inclusive workforce is about opening up to diversity, not only in terms of race, gender or religion but also in terms of abilities. It is about recognizing that talent and innovation know no boundaries.
Often there is a perception that the challenges and need for resources are greater than what they actually are. Also, in the report from i4CP, the companies surveyed reported that they experienced minimal actual issues in contrast to preconceived concerns about the challenges of hiring employees with IDD. Also noting that there are supportive resources for successful placements — such as job profile analysis to determine fit, job coaching (onboarding/initial training support) and training for leaders and coworkers.
Opportunity Enterprises' corporate inclusivity consulting division works with companies to better prepare them to successfully hire, onboard and prepare their new employees. The path to an inclusive workforce requires thoughtfulness and some execution, but the rewards are immense.
Andrew Nunan, senior operations manager for ERI, the nation's largest electronic recycling company, which has a facility in Plainfield, said the program changed the way its management team leads its employees.
"The CIC program opened our eyes to an untapped talent pool and other avenues for training, teaching and hiring individuals, creating a diverse and inclusive team," Nunan said. "CIC has truly changed how we lead."
Every step you take toward creating an inclusive workforce is a step toward a better future, a future where everyone is valued, everyone is empowered, and everyone is given an equal opportunity to succeed and to be a part of the success of your organization.
So, take this step today, inspire others to follow, and join the many companies that value diversity and embrace the value of creating inclusive and equitable opportunities for people of all abilities in their workforce.
Read more stories from the current issue of Northwest Indiana Business Magazine.