Providers overcome pandemic's challenges with enhanced services, tools for doctors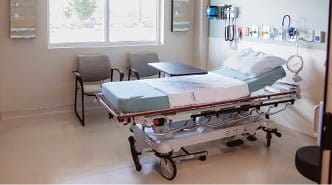 Across the Region, health systems spent 2021 moving full speed toward their market growth goals. And they had good reason for doing so: With Illinois residents sliding across the border in droves in search of lower tax rates and less expensive housing, Northwest Indiana is poised for significant growth.
The U.S. Census Bureau reported more than 2,000 new residents in Northwest Indiana in 2020, and the state projects 10% population growth by 2050. In particular, Porter County has grown almost 7% the past 10 years, ranking it in the top 10 fastest-growing counties in the state.
All that growth, combined with an aging population, sets the stage for abundant opportunities throughout the Region's health care sector, experts say.
"We foresee the need for health care services continuing to increase throughout Northwest Indiana," said Ashley Dickinson, CEO of Northwest Health. "Our large baby boomer population, combined with the long-term impacts of COVID-19, have created an increased demand for services that will continue for several years."


The pandemic's lingering presence presents unique obstacles as well.
"It's challenging right now, especially with COVID," said Kim Innes, vice president of business development for Methodist Hospitals. "This is a competitive market. We are trying to secure our place in the market for future growth, while also providing testing and managing higher caseloads in the ICU."
Despite setbacks caused by the crisis, health systems recently have brought an array of new options closer to home for Northwest Indiana consumers.
"The health care environment is growing at a significant rate here in Northwest Indiana," said Dr. Scott Samlan, CEO at NW Indiana ER & Hospital. "With the announcements of additional facilities being built by an array of systems, previously, the idea of receiving additional expert-level care meant you would need to cross the border into Chicago to get it."
With the growth in the area, that idea is not as absolute as it once was, he said.
Methodist Hospitals
Methodist Hospitals added a fourth CareFirst facility to its lineup in November, this one serving the Valparaiso market.
The 4,000-square-foot facility houses eight employees, including the full-time offices of Dr. Jonathan Ramos, a family practice physician. Also on site is an immediate care clinic and specialty practices that include orthopedics, cardiology, podiatry and neurology.
The Valparaiso location joins those operating in Schererville, Merrillville and Crown Point.
"We were looking to identify a good market," said Methodist's Innes. "We had already expanded out west to Schererville, south to Crown Point and east to Merrillville."
Methodist also drew many patients from the Valparaiso area, so expanding there made sense, she said. The facility concept is designed to improve patient care.
"We're really trying to bring team-based care to the outpatient setting," Innes said. "We are adding services that are patient-centered, like expanded hours and shorter wait times."
Methodist also is developing a model where the patient is at the center, and truly the decision-maker, for their care.
That's precisely why Methodist chose to base a general practitioner in Valparaiso, complemented by specialists who visit weekly.
"Dr. Ramos is really strong with preventative care, but then we also have urgent care there if his patients need after-hour care," Innes said. "We have specialists coming out there weekly."
It makes it a team-based approach, she said.
"We are a small-enough organization that we can do that, and it's an advantage," Innes said.
NW Indiana ER & Hospital
A new concept in care arrived in the Northwest Indiana marketplace in 2020 and has grown exponentially as it developed a reputation for shorter wait times.
"Our goal is not to take down any of the established health care systems here in Northwest Indiana, but to augment the excellent care provided by said systems, and take some of the stress off of them during the pandemic and further in the future," said Samlan of NW Indiana ER & Hospital in Hammond.

Five emergency room doctors formed the hospital to improve emergency services throughout the Region. Their concept is proving to be an effective one, as they remain organizationally nimble.
"If there is a clinical, operational or marketing decision to be made, we can make it swiftly," Samlan said. "It really makes it easier to adapt to health care trends in the Region."
Primarily, the doctors hoped their facility would serve as a way of decreasing wait times for emergency patients. And the facility appears to be doing just that: Despite having only eight ER beds, the average patient still waits less than 15 minutes to see a doctor.
NW Indiana ER & Hospital keeps laboratory and imaging on site and ready for use by its in-house physicians, making it efficient for doctors to diagnose and treat patients quickly.
When the hospital opened in June 2020, it saw about 500 patients during its first month. Now, however, the hospital averages more than 2,200 patients monthly — a 340% increase.
"We've seen a tremendous amount of growth since opening," Samlan said. "This can be attributed to our past and current marketing initiatives, combined with the overall need for prompt concierge-level emergency care in the Region."
Community Healthcare System
Valparaiso Health Center inside St. Mary Medical Center opened a 20,455-square-foot addition in June, expanding the hospital's physical therapy, medical oncology and gastroenterology departments.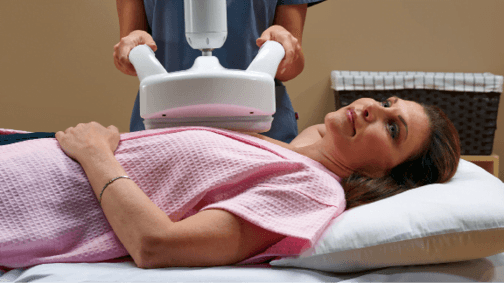 "We continue to focus on expanding services in the Valparaiso community that are convenient for the growing population in Porter County," St. Mary Medical Center CEO Janice Ryba said.
Valparaiso Health Center opened in 2013 with a range of services, including obstetrics, family medicine and medical imaging. Community growth, combined with an aging population, led Community Health System to further invest in the Valparaiso market with its newest expansion. Ryba reports a 30% increase in demand for therapy services in recent years.
"The addition of physician practices at the site has increased the demand for ancillary services such as physical and occupational therapy," Ryba said. "As the baby boomer generation ages, the physical issues which accompany the aging process require therapy services."
She said, thanks to this additional space, Community Healthcare System can accommodate a far greater number of (therapy) patients than it had before.
In addition to new space, Community Healthcare System also welcomed new technology in 2021. It introduced the use of automated ultrasound as a tool for detecting breast cancer.


"Dense breasts on mammography can mask or hide a very early, small invasive breast cancer," said Dr. Mary Nicholson, regional director of Breast Imaging Services.
As a complement to routine mammograms, automated ultrasound could be an option for the 43% of American women with dense breasts. It could identify masses earlier, giving doctors more treatment options and patients an improved outlook.
"Community Healthcare System has always generously supported the advancement of excellent breast care for its patients," Nicholson said. "The addition of automated whole-breast to physician-performed whole-breast ultrasound within the system's Women's Diagnostic Centers is another one of its many ways to help as many women as possible optimize their breast health."
Franciscan Health
In Michigan City, Franciscan Health invested $20 million to repurpose a building that has been serving the community's health needs for more than 100 years.
The Homer Street Campus, 301 W. Homer St., has been discussed by both hospital officials and community leaders for several years. It now offers a behavior health unit, including a 14-bed inpatient unit that previously was housed at the hospital's main campus.
The hospital, which opened a new $243 million facility facing I-94 in January 2019, can further enhance its care services with its former space.
"With the move of behavioral health services, we have freed space on the Franciscan Way campus to expand with a much-needed 22-bed medical/surgical unit to match the incredible growth and demand for inpatient services at our new hospital," said Dean Mazzoni, president and CEO of Franciscan Health Michigan City.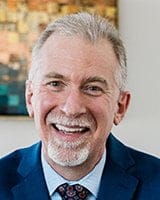 Additionally, establishing behavioral health services at its Homer Street campus gives Franciscan the space for projected growth.
"Due to the size of the repurposed facility, relocating this service back to the Homer Street campus allows us to consider growing behavioral health services there in the future to address existing gaps in behavioral health care in our community," Mazzoni said.
For Franciscan Health, it was important to use the Homer Street campus in a way that would be meaningful to its community. In addition to behavioral health, the campus will include a social gathering space for senior citizens, along with services to coordinate care.
It also will provide care to expectant mothers who otherwise might have limited access to health care providers.
Franciscan is one of several area health systems sharing a state grant aimed at reducing infant mortality. Through that, it will offer a program called Protecting Indiana's Newborns that offers about 10 prenatal and postpartum visits with health care providers.
A team of experts work together with low-income mothers to address any health, economic and social risk factors that lead to infant mortality.
Northwest Health
La Porte's Northwest Health introduced a weight loss program in early 2021, rounding out its wellness offerings.
With both bariatric surgery and medical weight loss options, the program was added to Northwest's service lines in response to the increasing number of obese patients.
Surgical options include the sleeve gastrectomy and the gastric bypass. For those who do not qualify for surgery or want to avoid it, doctors and dietitians collaborate to develop individualized meal, medication and exercise plans.
Northwest's gastroenterology department introduced new technology to improve early detection of colon cancer. All screening colonoscopies at the Porter location include artificial intelligence to help doctors identify potentially cancerous polyps. Until now, patients needed to travel to Chicago for that technology.
The hospital added an emergency room specifically for its pregnant patients, located in its Birthing and Family Care Center and staffed by obstetricians around the clock. Rather than being cared for by emergency doctors, expectant mothers now will be seen by doctors who are trained specifically for their care.
In August, Northwest's cardiologists began offering a new procedure to treat severely calcified cardiovascular disease. The technique employs a method that traditionally has been used to dissolve kidney stones but instead aims to dissolve calcium in the coronary arteries by using sonic waves.
The procedure gives doctors more options in treating patients with heart disease, Northwest representatives said.
Looking ahead, it's likely that service lines and options among Northwest Indiana's health systems will continue to grow. Industry leaders know the market has opportunity for expansion during the years to come.
"This focus on compassionate caring will continue to be the cornerstone of all we do," said Northwest Health's Dickinson. "For the next several years, we will respond to the needs of our communities by recruiting more primary care providers while also expanding the scope of specialty procedures and services available in the Region."
Click here to read more from the February-March 2022 issue of Northwest Indiana Business Magazine.