Communities make strides to change the way people think about Northwest Indiana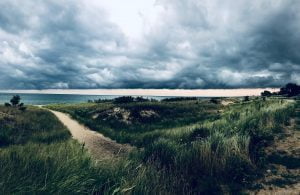 Northwest Indiana is so much more than belching smokestacks, eye-catching casino boats, notorious traffic congestion, and long lines to Lake Michigan beaches. Because of this limited, and unfortunately lingering, misperception from the greater metropolitan area — and beyond — multiple efforts are underway throughout Northwest Indiana to recalibrate this outdated reputation.
"When we, as a Region, leverage our assets of authentic downtowns, the lakefront, the national park, and build the housing and amenities that people are seeking, we will be more effective in attracting and retaining residents," said Leah Konrady, president and CEO of One Region, a nonprofit that strives to grow population, attract and retain talent, and increase household income.
Demographic trends reflect increasing interest in walkable communities with amenities at residents' fingertips, she noted. Because of this, development is trending toward creating smaller versions of large cities outside of a major metro area, such as Chicago. Momentum is intensifying for the revitalization of downtowns tied to transit, including Michigan City, Hammond and the Miller neighborhood in Gary, which is experiencing an economic revival.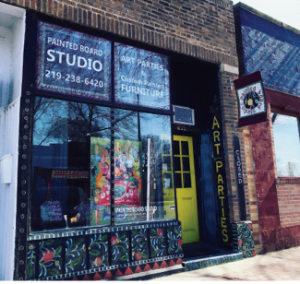 Gary's Miller neighborhood is undergoing a $20 million main street makeover, financed with federal and state funds. The major construction process began last summer with the upgrading of sewer and water infrastructure.
"We are excited that this project implements Complete Streets concepts, which are being implemented nationwide to help downtowns thrive," said Peggy Blackwell, president of Miller Beach Tourism.
In addition to the Complete Streets concept, designed to calm traffic and heighten walkability, the redevelopment makeover features tree and native plantings to enhance its look. Plus, a family-friendly bike path links a collection of unique amenities along almost 6 miles of Lake Michigan beaches. The path also leads to destination attractions, including the Paul H. Douglas Center, the Chanute Trail and Marquette Park.
"This project is going to make our downtown so much more pedestrian and bike friendly," Blackwell said, noting the upcoming double-tracking project along the South Shore Line railroad as another future highlight to attract outsiders.
The ambitious project will add reconfigured sidewalks that will accommodate outdoor seating for the shops and restaurants along Lake Street, as well as make more businesses accessible to people of all abilities. Officials there also are predicting a renewed tourism boom because of the creation of the new Indiana Dunes National Park.
"As the nearest beach town to Chicago, Miller Beach is uniquely positioned as the western gateway to the national park," Blackwell said.
Good neighbors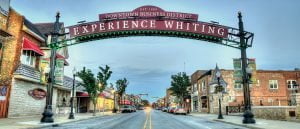 Another lakefront community in north Lake County already has undergone major improvements for similar reasons.
"Our entire strategy is focused on improving the curbside appeal of our community," said Whiting Mayor Joe Stahura. "Projects like our lakefront development, business district streetscape improvements, new business grants, the Mascot Hall of Fame and housing renovation programs all do that."
"I have no problem touting Whiting 24/7, but we could do a better job of recognizing what our neighbors are doing and give them credit where it is due," he said. "For example, I am ecstatic when I see improvements in Hammond and East Chicago. I try to acknowledge the good stuff going on around my community."
Stahura cited "soft actions" that lead to a positive improvement in public perception of any community, such as practicing good ethical policy, long-lasting environmental impacts and improving school performance metrics. The city has fewer than 5,000 residents, with dozens of families on a waiting list, he said. Only a handful of new homes are built each year, because the community is landlocked.
"There is an amazing amount of positive activity occurring in almost every community in the Region," Stahura said. "This activity alone provides value to marketing the Region's brand."
He said people do notice these types of improvements.
"People aren't blind," Stahura said.
A related metric is the availability of existing housing on the market. In Whiting proper (excluding its Robertsdale section), the number of available homes for sale is extremely low, just three or four, the mayor said. Another metric for a small community is its commercial space vacancy rate, also very low in Whiting. In 2004, 47 of 108 commercial properties were vacant or abandoned in the city. Today, within the same municipal footprint, there are only five vacancies, three of which are under renovation and four new commercial projects recently were completed outside this footprint.
An estimated 600,000 to 750,000 people visit Whiting annually, with the city's goal stretching to 1 million visitors a year.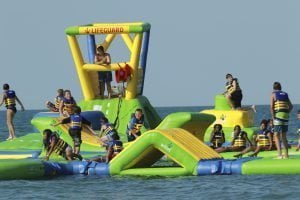 "These are not people coming to the refinery or passing through town," Stahura said. "These are people who visit our festivals, our lakefront, the WhoaZone or the Mascot Hall of Fame."
Stahura said the community's target market is families with young children from the Chicago area, almost 10 million strong.
"We spend a significant amount of money each year promoting our community and attractions," he said. "Our goal is to bring people here one time and then we feel they'll come back on their own the next time."
Needs improvement
The 2016 Quality of Life Indicators Report reflects the latest metrics for the evolving Region. The report provided a snapshot of the following indicators: health, people, economy, environment, transportation, public safety, education, housing, government and culture. As 2020 approaches, Region leaders say those indicators are progressing forward. However, half of them are formally labeled "needs improvement."
Manufacturing remains the steel anchor to economic stability, continuing to be the Region's top industry, followed by hospitals, wholesale and hospitality. According to the Northwest Indiana Forum: "The Region's economy has long been driven by its deep manufacturing base, proximity to Chicago and Lake Michigan, multi-modal transportation infrastructure, and agricultural production and processing sectors. It offers scenic natural amenities, well-regarded higher education and health care institutions, a skilled workforce, diverse communities, and a competitive business climate. Most regions of the country would be truly grateful to possess Northwest Indiana's assets and advantages."
These attributes sparked Ignite the Region: A Regional Strategy for Economic Transformation, which articulates a forward-looking vision for Northwest Indiana. Region leaders often point to Valparaiso as a community that has effectively showcased its strengths to attract visitors and retain residents.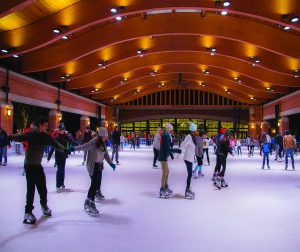 "Visitors always tell us that Valpo is special in unique ways," said Tina St. Aubin, executive director of Valparaiso Events. "We're known as a welcoming and friendly community where people of all ages can enjoy themselves in a safe, comfortable setting."
She said Valparaiso is proud of its welcoming reputation, creative experiences and its amenities, including sidewalks, streetlights, banners and flowers.
"It's a whole package," St. Aubin said.
Valparaiso Mayor Jon Costas believes residents make the best ambassadors for a community.
"If your residents are proud of their community and believe the city is headed in a positive direction, they let others know it," he said. "We're aware that people are happy here. And, while we don't focus on outside perceptions, we're pleased that people like to visit and do business in Valparaiso too."
The city serves as a catalyst to refocus what it means to live in the Region. This begins with public safety, maintaining roads, removing trash, enhancing parks, and providing noticeable, tangible amenities.

Under Costas' leadership, the city has paved a record number of streets, transformed a vacant building into a state-of-the-art police station, added a fire station and ambulance service, and created a downtown park hosting 70 events each year.
Sixteen years ago, its downtown struggled, prompting a bold effort to reverse that trend. Working with multiple stakeholders, officials began addressing seemingly small factors such as partnering with downtown business owners and offering façade grants to those willing to invest in their buildings. This soon evolved into securing downtown liquor licenses, which encouraged 10 restaurant entrepreneurs to choose the downtown area.
"People loved it, but we weren't done," Costas said.
City officials then created Central Park Plaza, complete with an amphitheater, ice skating pavilion and splash pad. Residents liked what they were seeing and wanted to be closer to the downtown, driving a demand for downtown housing. This well-planned combination of business, recreation and housing has created a vibrant, viable and sustainable downtown.
"We're an attractive place to establish and grow a business, raise a family and retire," says Patrick Lyp, Valparaiso's economic development director. "Growth without planning can result in a community losing its character, leaving locals wishing for the old days. In Valparaiso, we're definitely moving forward, but we're also definitely steering."
Setting a tone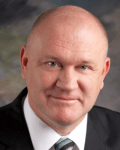 In Michigan City, Mayor Ron Meer is most proud of the $1.5 billion in investments since he became mayor in 2012. They include private, municipal, state and federal dollars. Redevelopment projects through private investors have stimulated business expansion while attracting innovative developments.
"Having a new state-of-the-art, $250 million medical facility at the entranceway to Michigan City sets a tone," he said.
Major events, including the Great Lakes Grand Prix, is viewed as an opportunity to showcase the city to the entire Midwest.
"The South Shore (Line)'s double-tracking project from Michigan City to Chicago will help us retain and attract even more millennials, also allowing us to market our city to the Chicago region," Meer said.
Merrillville leaders also are working to better highlight the Region by marketing the town's assets, policies, programs and codes.
"Many communities like ours face challenges, including rapid growth," said Pat Reardon, Merrillville town manager.
"We have tried to use strategies to achieve goals for growth and development while maintaining our distinctive character."
New Merrillville housing developments include Heritage North, Madison Meadows, Hunter's Glen, Waterford and Savannah Cove.
"We are excited by creating great new places by building lively and enduring neighborhoods where people want to live," Reardon said.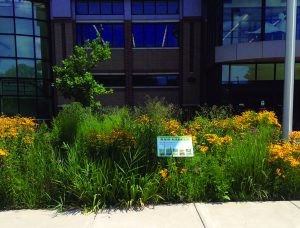 Strategies to guide Merillville's growth focus on protecting the community and preserving open space; protecting air and water quality; providing places for recreation; and creating tourist attractions that bring investments into the regional economy. This includes local food enterprises such as farmers markets, food hubs and community gardens.
Jan Orlich, Merrillville's park director, said public parks provide venues for sports tournaments that attract out-of-town visitors who will eat in local restaurants, sleep in hotels, shop at stores, and ideally return to Merrillville and to Northwest Indiana the next year.
"The parks are an economic engine for the town," Orlich said.
Merrillville officials chose Broadway to build its planned 89,000-square-foot recreation center on 32 acres of undeveloped property. They hope to spark a transformation of its business corridor and to bolster its facade program. Construction began in October, with a finish date projected in early 2021. The estimated cost is $22 million.
Other long-time amenities affect the Region as a whole, Reardon said.
"I believe that Southlake Mall needs to be revisited because, although it's in Hobart's boundaries, it affects Merrillville as well," he said. "If considering moving forward with a master plan and branding campaign, Southlake Mall has to be a consideration."
Social media campaigns need to play a role in the rebranding of this area, Reardon said. Nonetheless, traditional face-to-face word of mouth must still play a role in the image rebranding.
"I am excited about introducing or reintroducing our staff to the hundreds of local businesses via creation of a town-to-business network," Reardon said. "If we can't keep a business or land a lead, then we will promote our sister communities."
Region leaders agree the inclusive attitude needs to be the norm, not the exception, to help change the long-held misperceptions of outsiders about this crossroads corner of the Hoosier state.
"We have to continue to promote the positive work and success stories throughout Northwest Indiana," said Konrady from One Region. "The more we see ourselves in a positive light, the more we'll attract visitors. It starts with our current residents."
Stahura agrees.
"This has worked for us," he said. "As far as the Region goes, I see no reason that a well-orchestrated marketing campaign wouldn't work as well."
Stahura said Region leaders must be open to promoting all communities in Northwest Indiana.
"If we change the perception of our own community by making these improvements, it benefits the Region," he said.
Click here to read more from the Dec-Jan 2019 issue of Northwest Indiana Business Magazine.