Developers find uses for empty buildings, forgotten locations with a little imagination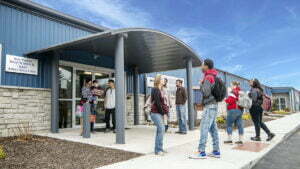 Repurposing a large vacant building can require some imagination.
Fortunately for Rebecca Reiner, she has a lot of that.
Reiner, the founder and executive director of Neighbors' Educational Opportunities, needed to quickly find a space for NEO's New Vistas High School and Adult Education programming in 2016.
She walked into the former Camelot Bowl on U.S. 6 in Portage. The thunderous sounds of bowling were long gone, but the aroma of cigarettes, beer and sweat still lingered.
Reiner quickly got past the smell and saw the potential of the facility.
"It was pretty dingy, but it had space," Reiner said.
Months later, NEO opened at the site, and the organization continues to grow there.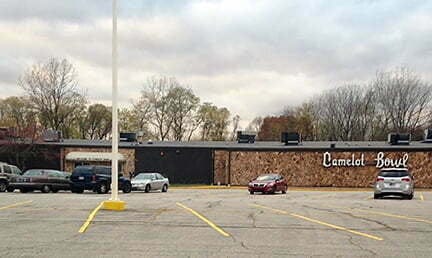 The transformation from bowling alley to school is an example of how many empty buildings are finding new life in the Region, and it appears repurposing facilities is happening more frequently than in recent years.
Projects like the retrofitting of the old ANCO wiper blade factory in Valparaiso into the Journeyman Distillery and the renovation of the Crown Theatre in Crown Point by Commonwealth Engineers both illustrate new uses for spaces that might not have seen new life.
This trend appears to be more than anecdotal.
According to the 2021 annual report from Latitude Commercial real estate firm, the vacancy rates for retail and industrial properties in Northwest Indiana were about the lowest they had been in the past five years by the end of 2021. The report showed the retail vacancy rate at 4.5% and the industrial vacancy rate at 5.25%. The Region's office vacancy rate held steady in 2021 at about 5.5%, according to the report.
Big ideas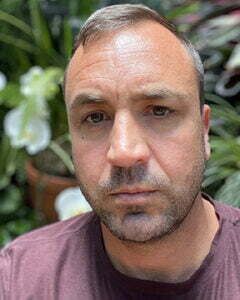 For the NEO project, the organization hired Chester Inc. to handle the design and construction at the former bowling alley. Tony Peuquet, sales engineer at Chester, said vacant recreational facilities often lend themselves to other uses.
"It's an unbelievable shell," Peuquet said of the former bowling alley. "You've got to look at the bones of the building. It's got great electricity; it's got clear span structures."
Reiner said she wasn't hesitant about moving NEO into the site.
"I have a really good imagination about space," she said.
Peuquet said there are a variety of advantages to renovating an empty structure. For NEO, they had only a few months to move from a previous location to the new site, and Chester was able to make that happen.
"That's the benefit of these buildings, they can be flipped fast," he said.
The size of the structure also was important. Reiner said NEO needed about 40,000 square feet of space, and the building was almost double that size.
With the additional footage, NEO has been able to grow in the building over the past five years, she said. In addition to the educational spaces, a 10,000-square-foot sports area was created. It is used for physical education classes. NEO also rents it out for athletic groups, and that generates revenue for the school.
Peuquet said NEO is constantly thinking of ways to add to the site.
"Each year, we kind of come back and do just a little bit more renovation here, a little bit more renovation there, all because these facilities leave themselves to multi-use opportunities," he said.
Reiner said NEO received a grant of about $850,000 from Porter County's American Rescue Plan Act funding. The money will be used to develop a training academy at the site. NEO will collaborate with area career and technical centers on which types of training programs will be offered. Building trades, health care and IT training are among the possibilities.
NEO also is exploring the possibility of adding a daycare center in the building.
"That's a work in progress because that will require additional funding beyond what we got from the ARPA money," Reiner said.
Incentives to reuse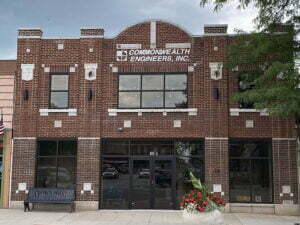 Retrofitting recreational facilities could become more commonplace because many of those types of facilities are closing.
"This has happened across the United States," Peuquet said. "You've got these recreation facilities that are very expensive to operate."
Besides bowling alleys, those places can include other athletic facilities and movie theaters that are past their heyday.
"During the last three years, which we'll call the COVID phase, some of these buildings have seen a drop in participation from the people of America," Peuquet said. "Not as if they don't want to go, but because these buildings are just oversized and not utilized properly now."
In Merrillville, a similar situation occurred with the former Fieldhouse building in the AmeriPlex at the Crossroads business park along Broadway and south of 93rd Avenue.
It was once a popular site for basketball and other activities, but it had been vacant for almost a decade until Midwest Aerospace Casting recently acquired the property.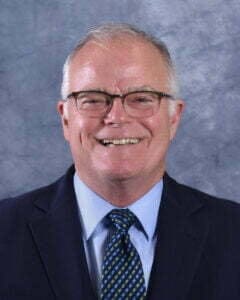 "They're going to transform and retrofit the building, which is roughly 53,000 square feet, to fit their needs," Merrillville Town Manager Patrick Reardon said.
Midwest Aerospace Casting, whose parent company is Chicago Magnesium Casting Co., creates parts used by the aerospace industry, Reardon said.
He said the town collaborated with the private owner of the former Fieldhouse as well as the Northwest Indiana Forum, the Lake County Indiana Economic Alliance and the Crossroads Regional Chamber of Commerce to help market the site. Town officials attended most showings.
"We thought, who better to discuss Merrillville, talk about Merrillville, present Merrillville?" Reardon said.
To help bring the project to the municipality, the town authorized an incentive to Midwest Aerospace Casting. Reardon said a grant of up to $350,000 is available to the company. There are a variety of objectives in an economic development agreement between Merrillville and Midwest Aerospace. Reardon said the funding will be awarded as the company meets those requirements.

Don Koliboski, vice president of economic development at the LCEA, said municipalities have some options for incentives to attract companies and fill spaces. That often involves tax abatement for real estate and personal property as well as the use of tax increment financing (TIF) district dollars.
"Those are two major tools that a community has," Koliboski said.
Real estate tax abatement wouldn't apply to an existing building unless an addition was built, but many communities have offered personal property tax abatement on equipment that will occupy a building.
Koliboski said municipalities often create TIF districts to capture the increase in property tax revenue when there is a raise in the assessed value from properties within that district. Redevelopment commissions in those towns and cities can spend TIF funding on infrastructure improvements and other authorized uses in certain areas, which can be enticing for companies interested in those locations.
Koliboski said there's always a sense of competition in economic development. When a company is considering locations from multiple municipalities, decisions can come down to which place will offer the better incentive package.
"All communities have these tools," Koliboski said. "Some use them better than others."
When companies have a list of potential sites from a variety of towns and cities in Lake County, the LCEA acts as a neutral party, he said.
"We represent all communities in strict fairness," Koliboski said.
Reimagining what was
Just as incentives can be an important factor in redevelopment, so are land plans and visions for sites.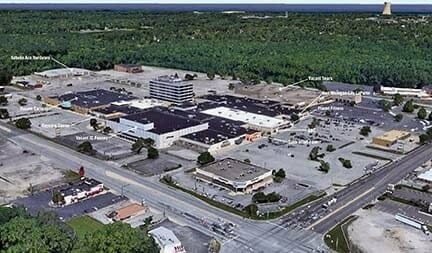 The Economic Development Corp. Michigan City is collaborating with ownership of the Marquette Mall to establish a plan to reinvigorate the property near U.S. 20 and U.S. 421/Franklin Street.
"The mall is a dead mall right now except for a few (locations)," said Clarence Hulse, executive director of the Economic Development Corp. Michigan City.
Hulse said the goal is to reimagine the mall as "a space that's more current than what's happening today."
A concept for the site shows major changes in retail. Instead of traditional big box mall settings, people are seeking a pedestrian-friendly mixed-use environment that includes a variety of amenities. Shopping, restaurants, activities and residential spaces are among them.
To meet that need, a concept for the mall suggests converting the largely vacant indoor space to more open-air places. It could feature a variety of eateries, shops, a residential area and a central plaza for events.
Hulse said the concept has been promoted to investors across the country.
"We've got a few bites, people asking questions and engaging," Hulse said. "No, we haven't gone forward with any contracts yet."
He said he isn't concerned no one has committed to the project yet.
"Anybody who is engaging has to do some type of due diligence," Hulse said.
He said development takes time, and it could be a year or more before the mall sees new life.
"To do it right, you have to spend the time to do it properly," Hulse said.

Other area malls also are trying to rethink their spaces. California-based CubeWork recently reimagined the empty Carson Pirie Scott store at the Southlake Mall in Hobart. They are offering kiosks and other small spaces for pop-up shops and co-working.
JLL, a global real estate company, reports that many malls around the country are trying different types of tenants and amenities to attract shoppers and foot traffic.
However, Latitude Commercial's Aaron McDermott said in the company's 2021 market report that malls like Southlake will be the hardest to reinvigorate.
Investment plans
Like Michigan City, Merrillville is working on a multi-year plan that can help promote an area of the town with multiple vacancies.
Reardon said the 61st Avenue corridor is a valuable and critical roadway, and Merrillville has applied for federal funding for the design and construction of road enhancements in an area between Interstate 65 and Taft Street.
Reardon said the road could be widened to handle more traffic. Decorative lighting, landscaping and other aesthetic features could be added to the corridor.
In addition to attracting potential tenants to vacant space in a shopping plaza at 61st Avenue and Broadway, the project could entice property owners to enhance their parcels.
"It's a significant boost to that very large and valuable piece of property," Reardon said of the 61st Avenue corridor.
As community leaders develop plans to bring new life to empty spaces, officials are optimistic about what the future holds for their communities.
Hulse said Michigan City has noticed increased activity in its downtown area as some empty buildings are being sold. In many cases, it involves old buildings in which there was absentee ownership, or the property owners didn't have the financing to invest in the facilities.
"We're seeing those properties change hands right now, and people are actually coming in with plans with what they want to see happen with those properties," Hulse said. "So, we're excited about that, and probably the next two to three years, you're going to see a lot of new types of business in the downtown."
Click here to read more from the February-March 2023 issue of Northwest Indiana Business Magazine.