Best of Business honorees determined to overcome hurdles during crisis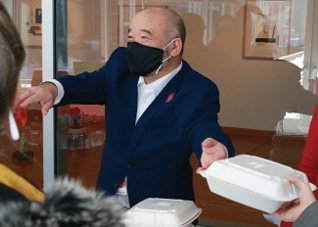 A global pandemic created by the novel coronavirus plunged the planet into lockdown to slow the spread of the disease — ultimately bringing life to a halt. But it did not last as people adapted to new circumstances created by the crisis.
Those shuttered in their homes needed services and goods to live, and organizations large and small found ways to meet the needs of the community.
There was no shortage of innovation and grit from the 2021 Best of Business Awards honorees from Northwest Indiana and Michiana. Operators of businesses as well as leaders from major organizations found opportunities to continue working, while also following newly established health and safety protocols to deliver critical products and services safely for both workers and the community.
Representatives from these winning organizations agree the pandemic created challenges, but those that persevered emerged stronger.

"I don't think anyone really was ready to deal with the pandemic," said Chip Miceli, CEO of Pulse Technology, a provider of office supplies, equipment and IT services, with operations in Chesterton and Illinois. "I don't think there was ever a time I had to worry about changing how a business is supposed to do business."
When that time arrived, Miceli knew a business-as-usual-approach would not suffice. That meant going through his client database to let them know his firm was available to help in whatever way they could.
A proactive approach benefited Miceli because his customers needed an assortment of assistance, and the crisis even resulted in some former clients coming back. It turned out, as droves of people were forced to work from home, they needed better equipment from technology to suitable furniture.
"If anything, I think we all learned how to survive," Miceli said. "We learned how to do things more efficiently and how we could keep customers happy and provide what they needed so they could keep doing business."
Rolling with it
Knowing how to evolve in a changing business environment is at the foundation of Goshen-based Korhorn Financial Group. Founder Kevin Korhorn launched his business in 1994, initially to provide financial planning services.
As his client base grew, so did requests for other services, including tax preparation, accounting, bookkeeping, and later, personal and commercial insurance. Today Korhorn has 70 employees.
"I'm a dreamer, and back in 1994, if I closed my eyes then, I would see a business like this," he said of his firm's array of services. "I wanted to set up a one-stop place where someone could get all of their financial needs done."
When the stock market hit record-highs in recent years, Korhorn saw a retirement boom, and as the pandemic set in, more people sought advice from financial experts.
"People wanted to know if their (retirement) strategies still worked in the pandemic environment," he said. "Fortunately, we are built to provide that wisdom to people."
Because Korhorn serves clients nationwide, he and his team were accustomed to conducting online meetings with clients and for daily business.
"We never quit working during the pandemic," he said. "We had always embraced adapting to new technology since the company's founding."
Jeff Meyers, president of Meyers Glaros Group, an insurance services firm in Merrillville, said, in his profession, embracing technology and flexibility to adapt are business necessities.
"We do whatever we can to make sure we grow together, whether that's helping them to educate (our clients') employees, helping (clients) find ways to cut costs, helping (clients) with compliance or a multitude of other things," he said. "Over the years, we have invested in technology platforms that simplify our clients' lives and our own, (and) because of these investments, we were able to execute a seamless transition to working from home last spring."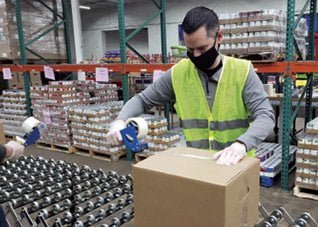 Adapting to virtual meetings also did not take long for Aaron McDermott, co-founder and president of Latitude Commercial in Crown Point. He and his team thrive in environments where face-to-face meetings are essential in closing deals.
"We still had deals moving (during the pandemic), and with hundreds of thousands of square feet we manage, we still needed to make sure those operated and were professionally maintained," McDermott said.
He said, as use of virtual meeting spaces grew, people became more comfortable using technology to conduct business.
"We have been able to meet and network (in some cases) quicker and easier with existing and potential clients," McDermott said.
His company's network of resources paid off for many organizations in spring 2020. McDermott and his team connected Sysco with numerous organizations in Northwest Indiana to distribute more than 15 tons of perishable goods that would have gone to waste.
"We reached out to some of the charities we knew, and within 48 hours, we were able to organize all 15 tons to be given to residents and organizations in Northwest Indiana," McDermott said.
Having the right people in place contributes to building a strong organization, the experts say. Being community oriented is one of many characteristics sought by leaders as well as a solid work ethic to ensure good service.

Michael Dexter, a financial adviser with Edward Jones in Crown Point, said new advisers to the company are required to introduce themselves in the community.
"It is how all farmers and small businesses in rural areas got to know one another, and that tradition continues today," Dexter said. Establishing trust with clients takes time, which is why he and his firm believe it is important to be a visible part of the community.
Dexter has been in business 32 years and has hired numerous employees with good character in that time, including many who continue to work in Northwest Indiana. Dexter is confident his practice will continue after he retires. His son, Logan, is involved in the company, and his youngest daughter, Leah, a high school senior, is working as an intern and showing interest in joining the business.
Philip Faccenda, a partner with the law firm of Barnes & Thornburg in South Bend, said attorneys at his practice traditionally have always "provided high-quality legal work that is performed with integrity and always with our clients' best interests in mind."

The firm also always has employed people who understood fiscal responsibility but were open to growth and continuous improvement.
"This business practice served us well during the 2008-2009 economic crisis and during the current pandemic," Faccenda said. "We learned we can effectively work remotely, and as a firm, we should embrace that to accommodate working parents, lifestyle choices, etc., and retain talented team members who would prefer some flexibility."
Faccenda said planning for the future is a constant at Barnes & Thornburg.
"As with many professions, the practice of law has changed considerably in the last five to 10 years," he said. "We have to be flexible to attract the most talented lawyers to serve our clients' needs, (and) we just moved to a new downtown office building that bears our name. Our clients know that we are dedicated to our community, which is also very important to them."
Community anchors
Indiana University Northwest covers 43 acres in Gary. More than 3,600 full- and part-time students are enrolled annually in one of more than several dozen degree programs on campus or one of more than 200 programs available online.

According to recently appointed Chancellor Ken Iwama, IUN recognizes its strong community connection.
"One of the most visible ways we strengthen our ties to the community is by educating its people," he said. "IU Northwest has more than 27,000 alumni, and the vast majority of them live and work in the Region."
He said earnings of those IUN alumni and the businesses that employ them add $220 million to the local economy.
"Because a vast majority of them stay in the Region after graduation, their extra earnings and other financial contributions go right back into our economy, spurring growth and improving quality of life for all community members," Iwama said.
During his first few months on the job, Iwama said, one of the things that impressed him most was IUN's foundation of academic excellence.
"IU Northwest offers (Northwest Indiana) students a quality education at an affordable price with access to incredible opportunities," he said. Its association with Indiana University connects it to a higher-learning institution that has an excellent reputation with degrees that are respected throughout the state and world.
Distance or remote learning has been a part of many colleges in recent years, which meant students, staff and faculty were prepared to operate in an online learning environment during the pandemic. Iwama said he and the IUN staff recognize that students miss in-person interaction with their instructors and peers.
IUN is planning for a return to in-person learning and "mostly normal" operations for its fall 2021 term, Iwama said.
He appreciated that IUN, along with the community, recognized the crisis created a situation where "we truly (were) in this together."
"It was so gratifying for me to see how faculty and staff jumped right into their roles as stewards of place," Iwama said. "They were and continue to be caring, understanding and willing to give their fellow humans the grace they need to thrive under extraordinary circumstances."
Taking care of the community is a familiar role for Franciscan Health.
Dr. Daniel McCormick, president and CEO of Franciscan Health Crown Point, said his organization's goal is to make lasting connections with the community "through our hearts, hands and faith."
He said Franciscan is committed to maintaining safety for patients, employees and the community as it provides care.
That is why heightened use of technology became essential at the onset of the pandemic, said Patrick Maloney, president and CEO of Franciscan Health Dyer/Hammond/Munster.
"We ramped up our virtual visits and telemedicine to allow us to continue to treat our patients," he said. "We learned quickly how valuable these tools can be when we needed to practice social distancing."
He said the pandemic "forced our organization to be nimble, reallocating and retraining our team members whose jobs were temporarily unavailable, providing reinforcements as the number of COVID-19 cases we were seeing surged."
Maloney said Franciscan used technology in new ways to deliver care while minimizing in-person contact and spread of the virus.
"We also made sure they were safe by limiting visitors and providing them with the PPE (personal protective equipment) that was necessary for them to do their jobs and take care of our patients," he said.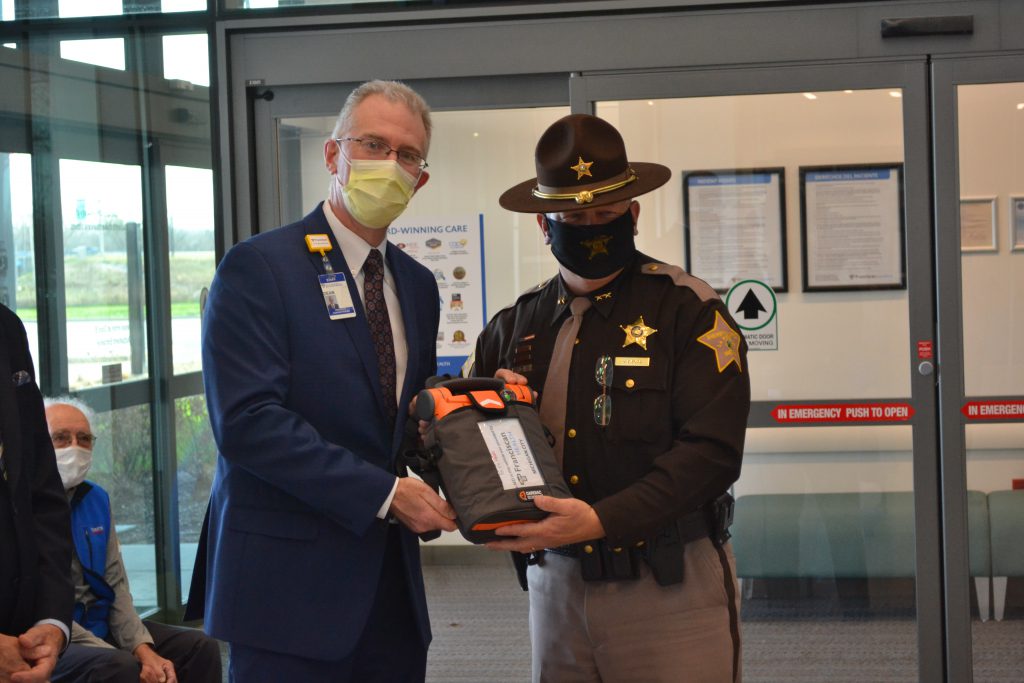 Franciscan Health's brand is well known in the Region, and its bond to the community has developed over 145 years. The Sisters of St. Francis of Perpetual Adoration came to the U.S. and started what is now called the Franciscan Alliance, said Dean Mazzoni, president and CEO of Franciscan Health Michigan City.
"In Michigan City, our hospital treated its first patient in November 1904," he said. "Ultimately, we want every patient and family member who seeks care in our programs and services to know they are loved by the care they receive and the way in which it is delivered by our great people."
The pandemic created new challenges, but leaders from the Best of Business Award-winning organizations agree that a united front fueled the community's willingness to get through the darkest times of the crisis.
Miceli with Pulse Technologies said people recognized they were never truly alone.
"I think everyone recognized we were all in this together and that we had to figure out a way to come out on top, and if could do that together, it would be better for everyone to do it together than to do it alone," Miceli said.
Click here to read more from the April / May 2021 issue of Northwest Indiana Business Magazine.