Higher education offers business resources, training to build communities where they are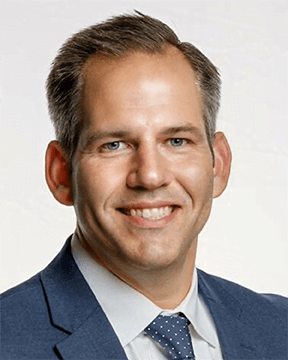 There is an adage that says, "together we are better."
When it comes to colleges and universities collaborating with the business community, "there's a lot of truth to that," said Ellen Szarleta, director for the Center for Urban and Regional Excellence at Indiana University Northwest in Gary.
She said that, when thinking about the pace of change in society, organizations need to have different areas of expertise to keep up with those changes. Developing partnerships is crucial to success.
"There has been a movement in higher education, certainly, to rethink the process of college student learning, but also to rethink how we can leverage the assets of the community with the assets of the university to work together," Szarleta said. "It's that collaboration piece that we need to be focused on."
Higher education engages with the community in many ways. From developing programs that can enhance industries to volunteering, colleges and universities are making a massive impact in the community.
Business outreach efforts
Natalie Medich, an engineer in residence at iNDustry Labs at the University of Notre Dame, said the university participates in numerous collaborations in various fields. iNDustry Labs is the industry outreach center of Notre Dame.
Through the work at iNDustry Labs, the university works with field partners to make sure their voices are heard. But it also reacts to what it hears by establishing resources as those partners are going through digital transformations and meeting Industry 4.0 goals.
Industry 4.0 refers to the Fourth Industrial Revolution in which manufacturers are using technology such as AI and cloud computing to enhance their operations.
At iNDustry Labs, Notre Dame assists manufacturers in a variety of ways, including with automation, digitalization and product diversification.
"All of those have a component and need for talent attraction, development and retention, so we want that STEM talent to come to this Region, find it attractive and stay in the Region," Medich said.
Through a partnership with enFocus, a nonprofit organization in St. Joseph County, recent STEM graduates from all over the Region participate in a two-year fellowship to collaborate with engineers in residence at iNDustry Labs. They handle projects that can help solve problems and help manufacturers continue with their digital transformations and achieve their Industry 4.0 goals.
Elkhart County has the highest concentration of manufacturing in the United States, Medich said, a fact many of her students do not realize.
Involvement in iNDustry Labs gives pupils an opportunity to see how their skill sets can be used in a business manufacturing environment.
Scott Ford, executive director at iNDustry Labs, said the program has had much success engaging, partnering and building momentum with companies in the Region.
Ford said the program has more than 107 completed engagements with more than 45 companies, and another 25 projects underway.
Ford said a partnership with Conn-Selmer Inc., one of largest manufacturers of musical instruments in the U.S., has achieved palpable results.
Through outreach from engineers in residence, Notre Dame learned that trumpets made today have a different sound than instruments made 50 or 60 years ago.
That discovery led to iNDustry Labs collaborating with art and materials scientists at Notre Dame to analyze materials, finishing substances and other components to learn why there has been a change in sound.
"They were able to isolate it to address it," Ford said. "And now they're able to, with a higher degree of certainty, increase the quality and address some of these and other issues with their instruments."
That has not been the only project with Conn-Selmer.
Ford said certain precious tropical woods are used for clarinet production, and scraps are left over after the instruments are created. Conn-Selmer and Notre Dame are collaborating to develop methods to recombine the scrap to make a composite material that can be introduced in a new product.
The work completed at iNDustry Labs is not a one-way street, Ford said. All parties benefit from the collaborations.
"We're partners with them," Medich said. "We're walking with them in order to solve a problem and implement it and have their businesses evolve to be more resilient and robust and meet the challenges of Industry 4.0 and growth."
Hands-on training
Matt Vicars, the director of career services at Calumet College of St. Joseph in Whiting, agrees partnerships with businesses help them and students.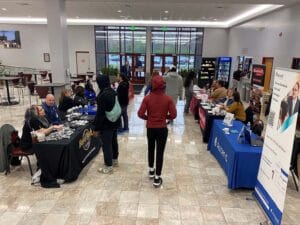 The college's career services department advocates for students to receive hands-on experience, which helps prepare them for the workforce. That can be done through internships.
"We do have several degree programs here on campus that require an internship prior to graduation, and then many others that are strongly encouraged, and we've found that to be huge for a variety of reasons," Vicars said.
He said internships allow students to apply the theory of what they have learned in classrooms to real-world situations. It also exposes them to working environments they will encounter after obtaining their degrees.
Vicars said many interns talk about how they enjoy working with mentors, supervisors and other people training them.
They also like moving from the classroom to the work environment because it gives them an opportunity to learn whether the job is the right fit for them.
"Internship opportunities like this help give them a little bit more perspective, so that when they can go into a position, that they're going to put their best foot forward from then on," Vicars said.
He said some students find that a certain job is not the best fit for them during internships. Others transition after graduation into full-time employment with the companies where they interned.
To assist both students and businesses, Calumet College of St. Joseph has grant opportunities for what would otherwise be unpaid internships.
Some small businesses are just getting started or are taking the next step in their entrepreneurial journey, which can be expensive. They do not always have funds available to pay for internships, so the grants help compensate students and give businesses the help they need to grow.
Career planning
Like Calumet College, Ivy Tech Community College's Lake County campus has programs to assist students with career choices.
From the day students first walk through the doors, Ivy+ Career Link is available to help them. Students can start career exploration and begin developing a portfolio.
DeeDee White, executive director of the Ivy+ Career Link, said college leaders understand many incoming students, especially first-generation students, do not always have a clear career plan.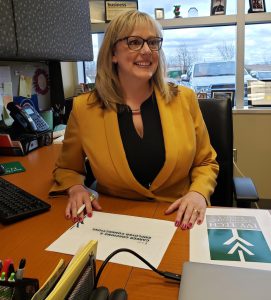 "What we're doing is we're trying to point the students in the right direction as far as their interests," White said.
Ivy Tech also helps students develop employability skills such as resume writing.
Through an employer engagement program, Ivy Tech schedules interviews with employers for students to work on their interviewing skills. The college also assists students in establishing professional profiles on platforms such as LinkedIn.
"So, we have a pretty robust program for our students to prepare them for the workforce," White said.
White said Ivy Tech also has a multifaceted approach to assisting employers in the community. That includes having consultants meet with business partners to assess their needs.
That could result in developing training opportunities or traditional academic programs for incumbent workers.
The college also looks for ways to connect talent to business opportunities. White said manufacturing companies are in constant need of talent. Ivy Tech meets that need by developing classes where community members can gain skills and training to give them an edge on gaining employment.
Szarleta said IUN also creates programs to help the community obtain the training needed for jobs.
One of those endeavors is an affordable adult education training initiative.
"This is not a money-making activity for us; it's a service activity for us," Szarleta said.
The program provides more than 2,000 online courses that focus on a variety of skill sets. Szarleta said IUN is working to move some of those classes to in-person.
"Because not everybody has access to computers to do online training," she said.
Community outreach
In addition to workforce training, IUN is focused on identifying community relationships to improve the quality of life in the Region.
Szarleta said IUN's Center for Urban and Regional Excellence serves as a liaison between the university and the community to focus on that initiative.
One of the partnerships developed by CURE involves a community development organization in Gary that addresses food insecurity.
Szarleta said students volunteer there, but IUN has established a research component so the organization can qualify for federal funding.
"This allows them to work in a research area they might not have had an opportunity to do," she said.
Another way IUN helps the community will be through a new youth program this summer.
Up to 100 middle-school students will have the chance to participate in a two-week Kids College camp.
It also connects students with the 21st Century Scholars Program, which provides up to four years of undergraduate tuition through the state.
During the session, middle-schoolers will identify needs in the community and the type of businesses that could address those needs.
They also can promote and model ideas to distribute and sell a product. Szarleta said students will start developing skills needed to pursue business careers when they get older.
"You want to be able to plant the seed and give them the idea that it's possible," she said.
Preparing for the workforce happens in many ways, but most agree seeking higher education is an important path to a better quality of life.
According to the Northwest Indiana Forum's most recent data, more than 30% of the population in its coverage area have an associate degree or higher and almost 15% have earned a bachelor's degree. Of the more than 300,000 employees in the Region, 62% have white color jobs.
Programs like those in the Region's universities and colleges create pathways to finding these opportunities and making the best of them when they come along.
Read more stories from the current issue of Northwest Indiana Business Magazine.