Crisis taught employers to provide assistance to workers to care for their mental health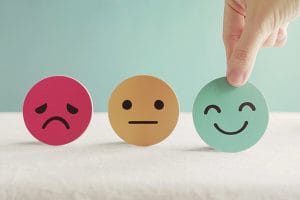 One day, customers were coming through the line with standard fare: milk, bread, cereal and apples.
Then, they were doubling up on toilet paper. Some came through with carts of it — until no one was buying toilet paper anymore, because there was none to be had.
People were talking about some far-away illness happening in some far-away land. Things like that simply didn't happen here.
Until it did.
Almost overnight, the world shut down. People were told to stay in their homes, wear face masks to purchase the most basic of essentials and sanitize everything. Soon, it seemed everyone was safe in their homes, except the most crucial of workers who needed to keep society running: doctors, police officers — and grocery cashiers.
No longer was this a 9-to-5 gig. While the hours might have stayed the same, suddenly the job was coming home with its hourly workers, long after they clocked out. They think of the time they scratched their face without sanitizing their hands that day — would it turn into COVID-19? Then there was the man who refused to wear a mask. What if he was infected?
Those questions, and thousands more, haunted Northwest Indiana's essential workers throughout the early days of the pandemic. Now, almost two years later, the coronavirus remains a daily presence, but guidance on how to manage it continues to change.
For employees returning to the workplace after time away, along with those who never left, the strain of pandemic life is overflowing into the job.
"People are overwhelmed and worn out in the workplace because of lack of staffing and commitment of employees," said Chandra Lyles, manager of psychiatric social services for Community Healthcare System's Behavioral Health Services. "People have experienced losing multiple loved ones in a short, unexpected period and not been able to properly celebrate their home-goings."
She said there also has been an increase in drug and alcohol use to cope with changes, losses, isolation and restrictions due to the pandemic.
Assisting employees
More than 60% of employees nationwide say that poor mental health has negatively affected their job performance during the pandemic. Likewise, 40% of workers are fighting job burnout.
Those numbers arose from a survey completed by mental health benefits provider Lyra Health and the National Alliance of Healthcare Purchaser Coalitions.
"The demand for mental health treatment has increased dramatically since the onset of COVID," Lyles said. "In the beginning, it seemed that more people were seeking treatment due to unexpected losses of loved ones, which cause depression in many."
As time went on, it seemed to include lack of socialization and isolation as an indicator for treatment as well, she said.
Traditional sources of emotional support haven't always been readily available during this time, either.
"Patients have experienced increasing anxieties related to fear of catching the virus from loved ones, as well as not being able to be around loved ones because of possibly passing the virus," Lyles said. "This increase has been apparent in adults, elderly and younger patients."
Now add in limitations to traditional face-to-face therapy because of transmission concerns, and a large population of overstressed employees are unable to work through their emotions in typical ways.
That's also the reason mental health issues are increasingly emerging in workplaces, said Julie Kissee, administrative director for the Franciscan Health employee assistance program. The added stress of life, combined with increased social isolation, means that many workers spend their time teetering close to a breaking point.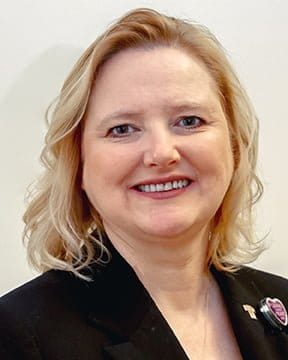 That might manifest into a meltdown over a broken copy machine, or an outburst after a dropped call. Professionals who normally act with logic find themselves resorting to emotional responses.
"We can't control our emotions as well because we have nowhere else to go with them," Kissee said. "The changes we've made for safety measures have had a snowball effect on our spiritual, physical, emotional and mental health."
She said people need to focus on mindfulness and being in the moment and resiliency.
Kissee, whose organization provides mental health support to health care workers at Franciscan but also to businesses in a range of industries, says that all employers have the ability to boost their staff's mental health — but that it begins at the top.
"Leadership is key in validating that their workforce is valued and being heard," she said.
That means management needs to be visible and engaged with employees. Leaders should look for ways to empathize and be flexible in job sharing or remote work options.
Also, incorporate well-being activities into the workplace with regular breaks and possibly a specific area for employees to go to unwind. On-site respite rooms often have low lighting, meditation literature, gratitude journals or yoga mats, Kissee said.
Employees might need additional training to boost de-escalation or conflict resolution skills, she said.
Caring for workers
Pandemic-induced stress is a top reason companies such as Northwest Indiana's Strack & Van Til have been keeping tabs on the mental pulse of their workers.
"A lot of employees, especially in the beginning, didn't know what to expect in dealing with the public and different mask mandates," said Derek Kinney, chief human resources officer for Highland-based Strack & Van Til. "In the beginning, there was a lot of angst over the unknown."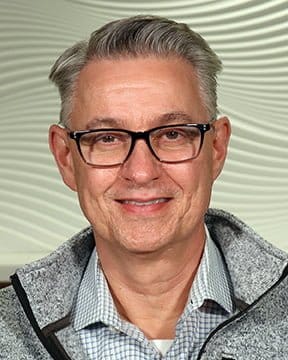 The 20-store grocery chain responded initially with safety measures aimed at protecting their workers. The number of customers in the store were limited; masks were required; and plexiglass shields were installed around cash registers.
Strack & Van Til followed with an aggressive internal marketing campaign that promoted the company's employee assistance program. Through that, both employees and family members can access mental health services at no cost.
Then earlier this year, the grocery chain rolled out a counseling telemedicine service to its 2,800 employees. The new service, free to access, allows workers to talk through their stress with mental health professionals from the comfort of their own homes.
"Our people are on the front lines, and they work very hard," Kinney said. "They're dealing with the stress of COVID and the stress of the world. It's been very popular among our employees."
Indeed, coronavirus stress is different for essential workers whose professional lives were turned upside down during the pandemic. While neighbors were working from home in pajamas, they were stripping down in the garage and changing clothes before they walked into the house — all to prevent the virus from making it home to their loved ones.
"Doctors, nurses and other frontline health care workers have struggled with significant mental health challenges during this pandemic," said Ardyth Cutler, director of employee benefits for Community Healthcare System, which has hospitals and clinics throughout Northwest Indiana. "It is more important now than ever that employees know all the available resources to help support them and that they are easy to access."
The problem is not unique to this Region. In 2020, Mental Health America surveyed more than 1,000 health care workers and found that 93% were stressed, 86% were anxious, 76% were exhausted and 75% were overwhelmed.
They reported insomnia, headaches, stomachaches and fatigue — particularly among nurses. Almost half of those same nurses said they did not have adequate emotional support.
Knowing these statistics, Community Healthcare System doubled down on its mental health support programs for employees.
Its employee assistance program developed a 24/7 text-based counseling service specifically for health care providers and is providing peer support groups. It provides articles and webinars specific to COVID and health care workers.
Beyond that, Community Healthcare's human resources department has asked its employees what topics they would like to see addressed. They now are providing seminars on specifically those issues: stress management, dealing with difficult people, fatigue and compassion burnout.
Last winter, as health care workers battled yet another COVID surge, the health system hosted winter wellness raffles with prize packages to lighten workplace burdens.
Even beyond the walls of essential workplaces, mental burnout is becoming a greater issue for employers nationwide. Almost 30% of Americans say their mental health has gotten worse since the pandemic began, yet only 14% have sought out professional counseling, according to research company Ipsos.
That means it's truly up to employers to identify warning signs of mental health declines. Today's managers are being called upon to view their workers as complete people, not just as employees who arrive for a shift to complete a task.
"Employers should check in with staff on a regular basis to gauge how staff is doing and to inquire of any concerns or challenges they may be having," said Lyles, of Community Healthcare System. "Be available, have an open-door policy and offer as much support as possible so that they know they are not alone."
Lyles suggests organization's should allow staff to take personal time if needed and provide emotional support as well as keep an open line of communication without judgment.
Simple changes
From an HR perspective, that line of thinking also is good advice. Strack & Van Til's Kinney says that a company doesn't need to have many employees or a comprehensive employee assistance program to make a difference.
He suggests listening to employees — and listening to understand, rather than listening to respond and don't assume you have all the answers. Kinney said employers should thank workers for their efforts and acknowledge the sacrifices they make on behalf of the company.
"Just listening and making simple changes will make a big difference to your employees," he said.
At the University of Saint Francis, there is concern for mental health among not only employees but students as well.
Whether it's incoming freshmen who are treading into a school year unlike any other or outgoing seniors who are job searching during a pandemic, stress and anxiety levels are high all around.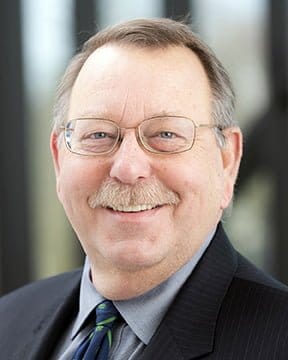 Based in Fort Wayne with a location in Crown Point, USF has shifted its policies along with changing local and national guidance throughout the pandemic. Teachers worked remotely and in-person. Students have been masked and unmasked.
"We have had to be very nimble in our approaches of the past year and half," said Robert Pastoor, chief of staff and vice president for student affairs. "That has helped us operate as normally as possible given the circumstances."
Pastoor says that USF has implemented one thing that goes beyond any safety measure or employee assistance program. It's instilling a sense of community among its staff and students, one that reminds everyone they are going through the ups and downs of this pandemic together.
"What has been most helpful has been the fact that our employees understand that they are not alone in working through this pandemic," Pastoor said. "There is safety and strength in numbers."
Indeed, no workplace is unique in encountering this new challenge. Mental health problems are rising across all sectors, regardless of positions.
"It's not just health care providers," Franciscan's Kissee said. "It's not just teachers. It's not just first responders. We are seeing the same types of behavior in every single field of employment.
"That's a testament to how this crisis has impacted the world."
Click here to read more from the December-January 2022 issue of Northwest Indiana Business Magazine.