Business decisions and their outcomes that shape how some NWI companies strive
Today's manufacturer's face myriad issues on the road to success from attracting and retaining quality personnel to dealing with regulatory issues and knowing how and when to invest in the business.
Savvy corporate leaders know every decision matters. The right decisions can propel a business forward while the wrong decision can lead to a long road to recovery.
Manufacturers in Indiana are responsible for a total output of $99.96 billion in 2015, about 29.7 percent of the state's total output, according to the Indiana Manufacturers Association.
Each year the Katz, Sapper & Miller LLP and Indiana University's Kelley School of Business conduct a survey of Indiana's manufacturers to tap into what they say are the key issues impacting their businesses.
Results from the 2017 Indiana Manufacturing Survey indicate that the Hoosier manufacturing sector remains healthy, well into this tepid but sustained recovery. However, regulatory and workforce challenges continue to blunt its potential, according to the authors.
Local business leaders echo the survey's findings. Four Northwest Indiana manufacturers have agreed to pull back the curtain on their thought process and talk about what has impacted their businesses in the past year.
People matter
Bill Leep, vice president of Pleasant View Dairy in Highland, says investing in human capital has been one of the company's best decisions in the past year. The family-owned business that began as a Lowell dairy farm in 1928 and evolved into the retail dairy in Highland, now supplies milk and dairy products to institutions and markets throughout Northwest Indiana and Chicago's south suburbs.
"Good employees make a good business," Leep says. Rewarding employees both financially and with other benefits helps in retaining the experienced qualified workforce needed to keep the operation running smoothly.
Jay Timmons, president and CEO of the National Association of Manufacturers in his state of manufacturing address, says manufacturers across the country need to fill about 364,000 this year and that number grows to about 3.5 million positions over the next seven to eight years, according to a study from Deloitte and the NAM's Manufacturing Institute.
"But 2 million of those jobs could go unfilled because we haven't up-skilled enough workers," Timmons says.
Scott Yaeger, president and CEO of FAST International Inc., in La Porte, agrees one of the biggest challenges today for small businesses is finding good help. Indiana manufacturers employed 16.8 percent of the state's workforce in 2015, according to the IMA. Another 516,900 manufacturing employees were added in Indiana in 2016.
As unemployment overall remains low, finding the right people to fill the positions is becoming more and more difficult.
"We have a tendency to do business with the U.S. government which requires drug testing. Finding employees who can pass the drug test and want to work is quite a challenge," Yaeger explains.
His company is not alone. Attracting, training, and retaining qualified workers is one of the biggest challenges facing manufacturers. According to the 2017 survey, 87 percent of the respondents reported that they had problems recruiting young people into their field.
"I don't see much being done effectively to counter that," Yaeger says. It is difficult to attract qualified young people to manufacturing. While a college degree is not necessary, a good background in math and science, creativity and trade skills are all important qualifications for potential workers, and in many cases the job pool is coming up short. When you find the right people, it is important to acknowledge it.
For Bill Moore, president of Hammond-headquartered food processor PacMoore, choosing the right person to lead the operation was a critical decision. Moore says in the past year he removed the former operations manager, previously an operations executive from a multi-national foods company, who ended up not being the right fit for the much smaller PacMoore.
Removing that employee and promoting the company's vice president of sales to president was the decision that helped right the ship.
"He did a lot of damage to our quality systems and personnel. He had to be removed. We are still trying to recover," Moore says.
 Reinvesting in success
Business leaders say each year includes many decisions and it is often difficult to focus on what the best and worst choices have been. Yaeger stresses there is a combination of both in any business and in most business decisions. Knowing how and when to invest in the business, and making sure the capital to make those investments exists, is key to growing a business and keeping it successful.
"We are a very small company and we struggle with trying to allocate our resources. We always have more projects than we have resources," Yaeger describes.
According to the survey, growth in sales revenues and profit margins continue to be positive, and there are signs that an increasing number of firms are either implementing or considering major capital investments, especially in technology and automation. Local business leaders say while access to capital can be a challenge when it comes time to reinvest in their businesses, reinvestment and modernization are necessary for continued success.
Yaeger says at FAST, the company tries to balance with profitability and cash flow. "We basically invest every bit of profit we make back into the business," he said. FAST is an acronym for filtration and separation technologies. Developing and adding new technology to the line has been key to maintaining a competitive edge in the industry.
"We have been very fortunate to be able to develop some new technologies," Yaeger says. The coatings industry went 30 to 40 years without much new innovation. The new technologies and designs developed at FAST are changing the landscape of the coatings industry "quite a bit," he says.
Moving forward, Yaeger says the company is searching for an outside equity investor to help provide the cash flow needed to continue the development and implementation of new technologies. "A lot of companies don't like to give up equity. To me, having 50 percent of $50 million business is better than 100 percent of a $2 million business," Yaeger says.
Finding the right equity investor was one of the best, and longest-considered decisions, Stewart McMillian, CEO of Task Force Tips in Valparaiso, says he has made for his business. Task Force Tips produces innovative fire-fighting equipment and produced the first automatic firehose nozzle that launched the business in 1971.
McMillian said he spent the past 14 years trying to find the right investment firm to partner with in securing Task Force Tips' future viability. He first started looking in 2004 and came within days of signing with another company before he decided it was not the right fit.
"The best decision after 45 years in business was I found a partner to buy majority control, a most incredible partner," McMillian said.
After signing the deal with Madison Industries of Chicago, one of the first things he was asked by his new partners was what has Task Force Tips not done in the last few years because it was too risky of an investment. "They said, 'We want you to do that,'" McMillian said. "It's all about raising all boats."
Like his fellow business heads, Moore said reinvestment in the company in the past year was among the best decisions made. PacMoore funneled $5 million into a production line to produce extrude ingredients.
While Pleasant View's Leep says he cannot point to one particular "bad" decision. Addressing necessary changes does not always happen quick enough and that can be problematic. "Things are not always perfect. We are a very conservative company. We try to make changes as we go," he adds.
Investing in modernization has played an important role in Pleasant View's evolution. Milk produced at farms today is better than the milk produced 10 years ago, and the quality keeps improving over time with advances in science.
"As time goes on everybody is learning more about how to handle things better and use better equipment. Food safety now is better than it has ever been," he says.
Location, location, location
Business leaders, in general, say Indiana has the welcome mat out for manufacturers with a business-friendly environment and tax structure that make the state appealing. Local government regulations and federal regulations can pose challenges for those looking to do business.
Their thoughts confirm the survey's results that indicate the vast majority of respondents, 81 percent, believe that Indiana's state government is doing a good job, while conversely, 62 percent, think the federal government is not.
McMillian, with Task Force Tips, says local government units can also impede business development. Efforts to make sure everything is done perfectly can result in oversight, ultimately preventing some projects from reaching completion.
"People don't want to take part in all the hassles," he says. Local governments may be well intentioned, but oftentimes over-rigid local rules turn potential business owners off and prompt them to search for a more welcoming community with which to do business. "They don't want to deal with the administration. There is no flexibility," he says.
Leep says he is lucky in his location and has a good working relationship with the town of Highland, which supports the business' operation. Right now, he said, the company is not dealing with any regulatory issues that are negatively impacting his business.
Moore says for manufacturers in the food industry such as PacMoore, The Food Safety Modernization Act has introduced unnecessary regulations in processed foods that are costing food processors a lot of time and money when it comes to adding new customers to the extrusion line. "The government does not understand food processing at all," Moore said.
Cautious optimism
Northwest Indiana manufacturers Pleasant View Dairy, FAST International Inc., PacMoore, and Task Force Tips, are bullish on their opportunities right now, though they share concerns about the availability and quality of the local workforce and how to keep pace with automation echoed in the results of the 2017 Indiana Manufacturing Survey.
Issues such as workforce development and investing in new technologies to increase automation opportunities and improve output must be addressed effectively to help Indiana manufacturers weather the current environment.
McMillian, who has been on the board of the National Association of Manufacturers since 2004, says every time the association meets, Indiana is viewed as the poster child for a business-friendly environment.
"The entire business climate here is so much better than so many other states," McMillian says. However, he says the state does not get much press for its welcoming business environment. The Hoosier state was ranked 10th best state to do business in 2017 by Forbes magazine. From a business continuity standpoint, Indiana is a very stable place to do business with an overall friendly regulatory environment. "Indiana has a lot to be proud of," he adds.
As more businesses migrate to Indiana, continuing efforts to prepare the workforce for jobs created by those companies will be key.
Authors of the 2017 Indiana Manufacturing Survey Jason E. Patch, chair of manufacturing and distribution services group for Katz, Sapper & Miller; and Associate Professor Mark T. Frohlich and Professor Steven L. Jones with the Kelly School of Business at Indiana University remain confident in the state's manufacturing future, based on their findings. According to their executive summary of the survey, Hoosier manufacturers are holding their own against the world's toughest competitors.
The survey reads "Action and cooperation from managers in industry, leaders in government and especially educators, are required and will determine how bright the future is for everyone involved in Indiana manufacturing."
Click to read more from the Apr-May 2018 issue of Northwest Indiana Business Magazine.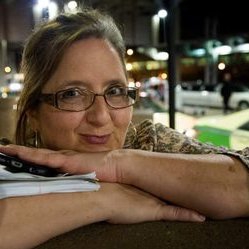 Latest posts by Carrie Napoleon
(see all)