Lawyers wish business owners would seek advice before problems arise
As more businesses call the Region home, owners also must learn how to limit legal risks if they want to protect their investments.
About 500,000 small businesses in Indiana employ more than 1.2 million Hoosiers. A record 94,670 new companies registered in 2021.
But with those economic strides, starting and running a business can come with unexpected legal issues.
Those troubles can be expensive, time-consuming and damaging to a company's reputation. Potential legal peril looms in many forms, from lawsuits to regulatory investigations to contractual disputes.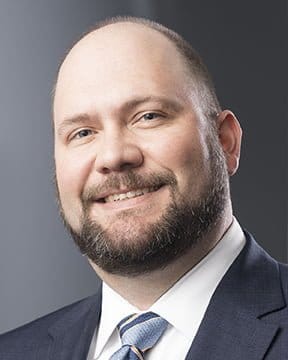 "There are precious few legal questions that have a definite, black-and-white answer," said Kyle Chamberlin, an attorney at THK Law LLC in South Bend. "Whereas criminal law comes with a clear list of 'thou shalt not' prohibitions, commercial law issues rarely have a list of governmental commandments for consultation."
Navigating commercial law, which encompasses business, commerce and consumer transactions, can be tricky — especially for new business owners.
"Laws are complex and constantly changing," said Schuyler Geller, a partner at Burke Costanza & Carberry LLP in Merrillville. "Relying on old advice that was good at the time it was given but has since become outdated can be costly for businesses."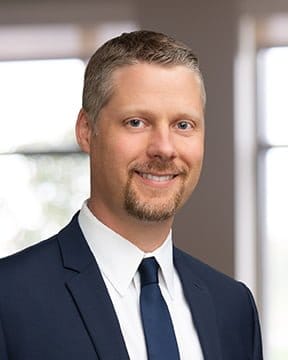 Avoiding the courtroom
Lawyers in the Region recommend businesses take proactive steps by partnering with legal advisers.
Taylor Schwarzkopf, president and chief executive officer of Energy Diagnostics in Valparaiso, agrees.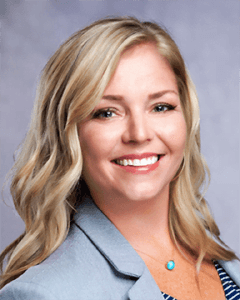 "Google is great but not when you are a business owner," said Schwarzkopf, who receives legal advice from Geller.
"I am well-informed by a qualified source," Schwarzkopf said. "(Geller) listens to my ideas and gives me his pros/cons of each scenario. He doesn't tell me what to do but helps guide my decisions based on the law. There was a time when I didn't know to do all of this, and that was a mistake I was only going to make once."
Legal expertise can help even before a new business becomes a reality.
"You can create your own company without legal advice, but that's definitely not the path you want to take," said Jana Szostek, the director of the Center for Professional Development at Indiana University Northwest. "Just having an LLC (limited liability company) isn't necessarily going to limit liabilities. If you don't follow the formalities, your LLC is worthless. It's very important if you want to form a company to talk to authorities to do it properly."
Many business owners don't consult an attorney until they're being sued or they want to sue someone. Retaining a law firm as part of a decision-making team from the start could prevent costly legal nightmares in the future.
"If more companies consulted an attorney early in their endeavors, they would save so much in the long run," said Carly Brandenburg, a partner at Eichhorn & Eichhorn LLP in Hammond. "The old adage 'an ounce of prevention is worth more than a pound of cure' is so true. I have so many clients whose biggest concern is whether a lawsuit is defensible … but avoiding the suit in the first place is even better."
An estimated 90% of businesses suffer a lawsuit at some point during their lifespan.
"When clients are sued or wish to sue, they often have questions," Geller said. "The rules and procedures can be confusing for people not very familiar with them. Questions regarding timing, costs and potential exposure or recovery are important for businesses to consider and plan accordingly."
A reputable law firm can also help craft policies, examine contracts, review employee hiring and firing procedures, ensure that businesses stay compliant with laws, and aid in succession planning.
Managing employment risks
Employment-related issues are a significant source of legal exposure for businesses.
"A lot of risk comes at employers because they are responsible for their employees' actions," Szostek said. "It's important to know what their employees are up to."
Legal pitfalls punctuate every step of employment — from creating an application to interviewing to hiring to training to terminating an employee.
"On a day-to-day basis, human resource issues relating to employee performance, the duty to accommodate employees for disability, pregnancy and religious reasons, issues under the Family Medical Leave Act, and workers' compensation are all common issues," said Janilyn Daub, a partner at Barnes & Thornburg LLP in South Bend. "The way a company addresses these issues can have a major impact on a business."
Schwarzkopf learned about employment-related legal trouble the hard way.
"We had a situation in which a former employee was unhappy with the terms of their separation, and lawyers got involved," Schwarzkopf said. "It took a lot of back and forth between our attorneys, cost a whole lot of money and was stressful. Had I sought out legal advice prior, a lot of headaches could have been avoided. I have learned to … make sure I understand the laws of Indiana, and then ask questions before I make big decisions."
To manage employment risks, lawyers recommend that businesses have clear policies in place and conduct regular training.
"Many 'boilerplate' policies companies find online and attempt to revise to suit their needs are long and difficult to understand. If an employee can hardly interpret a lengthy and complex policy, how can an employer expect compliance?" Brandenburg said. "Having a lawyer assist in this process can be very helpful."
Following the rules
Every field is governed by state and federal laws. For example, the federal law pertaining to discrimination is also an Indiana law.
A Popeye's restaurant in Griffith was involved in a lawsuit filed in 2020 by the U.S. Equal Employment Opportunity Commission for failing to accommodate an applicant with a disability. The Griffith Popeye's franchise owner paid $30,000 to settle.
"The ADA shields an applicant from disability-based assumptions about job ability," said Kenneth Bird, Indianapolis district office regional attorney, in a press release. "An employer cannot reflexively consider an individual's disability to bar or deny reasonable accommodation to a qualified applicant."
Non-compliance with labor laws also can lead to legal problems.
In September 2022, H&H Coldwater LLC, a Fort Wayne-based operator of 11 Dairy Queen franchises in Indiana and Michigan, was caught violating child labor laws. The company had allowed 102 minors, ages 14 and 15, to work hours prohibited under the Fair Labor Standards Act. The mistake cost the company $42,572 in fines, according to the U.S Department of Labor.
Errors like these can be costly but avoidable when experts explain the laws pertaining to each business' unique situation.
That includes proximity to out-of-state markets like businesses here in the Region. They also need to consider laws in other states.
"Here in Northwest Indiana, we have the potential for doing business in Illinois and Michigan," IUN's Szostek said. "A typical Indiana business may have three states they're dealing with, and business owners have to know the laws in these states too."
Drafting clear contracts
Contracts are essential to every business. They define the terms and conditions of agreements with customers, vendors and partners.
"I have seen many situations in which a business has gotten itself into trouble by using 'template forms' that they have used in the past or gotten from other sources," Daub said. "Often, those template documents do not fit the situation or may not be up to date. I would caution businesses on using form or template agreements without doing a quick check first with legal counsel."
A lawyer can help draft contracts that protect a company's interests and minimize potential legal threats in the long term.
"When a client asks, 'can I do this thing I want to do,' the answer often lies in a contract signed three years ago," Chamberlin said. "And if that contract failed to contemplate the contingency — or was just plain poorly drafted — there may not be a tidy answer or clear direction."
Lawyers in the Region also advise their clients to review all contracts carefully.
A November 2022 case involved a Raising Cane's restaurant in Hobart. Famous for its chicken, Raising Cane's spent more than $1 million on construction, only to discover the lease they'd signed with the shopping mall prohibited them from selling chicken due to a long-standing deal with McDonald's.
"Non-compete and non-solicitation agreements are usually governed by state law, and Indiana is no exception," said Andrew Helfrich, a partner at Barnes & Thornburg LLP. "The law in this area is always evolving, and Indiana is different than some other states in that, if an agreement does not comply with Indiana law, the courts will not rewrite the agreement to make it enforceable."
Knowing the terms of the contract can be key to avoiding legal issues.
"Businesses often have questions regarding the rights and obligations under contracts. Not understanding the effect of certain terms or how those terms will be interpreted by a judge can have serious consequences," Geller said. "That is why it is so important for a business to have its lawyer review the agreement before it is entered into."
Obtaining insurance
Insurance is another area that is often confusing for business owners. Some only become aware that a variety of business insurance coverages exists after it's too late.
"Review insurance coverage carefully and ensure that your business has appropriate coverage," Daub said.
Unfortunately, cases in which companies need to fall back on insurance coverage due to employee theft are common. In September 2022, an employee at an Evansville Walmart pocketed $225,000 from self-checkout registers. In October 2022, a Merrillville man employed at Old National Bank embezzled $252,000 from families of deceased bank customers.
"General liability insurance provides protection for both negligence judgments against a business and the legal defense for those allegations," said Larry Meyers, an insurance adviser at Meyers Glaros in Merrillville. "Legal fees can be expensive, and paying those fees out-of-pocket can be financially draining to a business. Having insurance available to cover these costs is not optional if you want to build a successful and sustainable business."
Not all insurance just covers theft or negligence.
"While there are few Indiana-specific insurance issues, there are a slew of national issues to keep in mind," said Kyle Corsiglia, an insurance adviser at Meyers Glaros. "From labor shortages to supply chain disruptions, inflation to extreme weather events, cybercrimes to increases in building materials … A good agency will have dealt with these issues before."
Exercising caution
The 1992 McDonald's hot coffee case is an infamous example. Stella Liebeck sued McDonald's after being scalded by coffee she ordered at the drive-thru. She was awarded $2.8 million. IUN's Szostek uses this case to teach her students about business law. It's also a cautionary tale for business owners.
The coffee McDonald's served was 190 degrees, and the coffee Liebeck spilled caused third-degree burns over 16% of her body. She spent eight days in the hospital, needed skin grafts and incurred thousands of dollars in medical bills. McDonald's had received hundreds of complaints about the temperature of their coffee but did nothing, court records showed.
"Stella didn't win because the coffee was too hot," Szostek said. "Stella won because the company knew there was a problem with their product and did nothing about it. You can't produce a product that causes harm. They were on notice and did nothing to correct the situation."
Listening to customers is one of the many tools business owners must use to protect themselves.
"There's an expectation that you will take action to mitigate losses, and you will take action to protect yourself," Szostek said. "If you don't do those things properly, you aren't going to get much sympathy from a jury or a judge. We can't do whatever we want and not be concerned with how it affects other people."
That is why having a legal adviser is so important, the experts said. Business owners have a lot on their plates. A good lawyer and insurance adviser can be valuable assets.
"Consulting with a legal team early and often can help owners to protect their interests and avoid legal exposure," Geller said. "Seeking advice before making a decision about the possible exposure a business can face is often less costly than only coming to a lawyer to deal with the consequences after a decision has been made."
Read more stories from the current issue of Northwest Indiana Business Magazine.