Higher education, trade and workforce groups collaborate to set workers on path to lifelong careers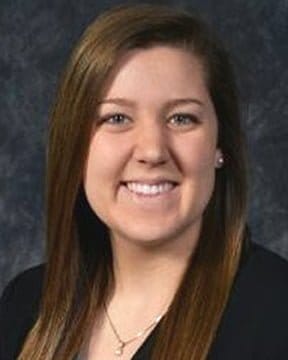 What Weber didn't realize at the time was that she was starting her career path in health care.
"I was pursuing a degree in biology but wasn't sure what kind of job I wanted to do," said Weber, 28. "It's why I decided to do an internship at Community Healthcare System, and I guess, from there it's how I got hooked in."
During her internship, Weber shadowed physicians who practiced an assortment of specialties and discovered she really enjoyed working in a medical setting. That's when she learned about Community Healthcare System's Professional Development Program and decided to enroll in medical science lab training.
"I thought it may be something … I would enjoy because it allowed me to use all (of the) science knowledge I learned in school," Weber said.
As she was completing the 11-month program, Weber worked for Community while not in class and, by June 2017, she landed a full-time job with the health system.
"Medical scientists are in short supply, and Community always is seeking candidates to fill positions," Weber said. "I'm thankful for what the hospital system did for me and how it set a path for my future growth."
Weber was promoted to a managerial role in July 2019 and now serves as a supervisor for laboratory services at Community Hospital. She oversees 15 people and has opportunities to work with students going through the same professional development program she completed.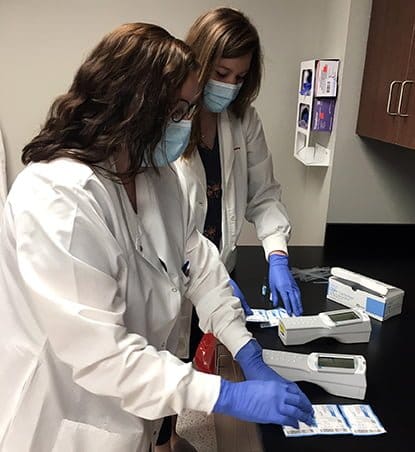 "I've really enjoyed everything I've done and experienced so far and look forward to what the future holds," Weber said.
Success stories such as Weber's are what Tony Ferracane enjoys hearing. He is vice president of human resources for the Community Foundation of Northwest Indiana Inc., parent company of Community Healthcare System.
Community's professional development program has been in place for about a decade, Ferracane said. Besides laboratory science, it offers programs for clinical assistants, EMS training, pharmacy practice residency, pharmacy technician and phlebotomy training.
Ferracane said other Region-based health systems offer similar professional development programs.
Community decided to offer the training when laboratory training programs began leaving the Region, he said. Providers began recruiting outside Northwest Indiana and internationally to fill support medical positions.
"International recruitment just became too expensive, which is why we decided to develop our school," Ferracane said.
It was natural for Community to develop partnerships with the Region's colleges through the years, including Ivy Tech Community College, Purdue University Northwest, Indiana University Northwest and Valparaiso University.
"A lot of our (education) partners need access to clinical rotations so students can complete their education," Ferracane said.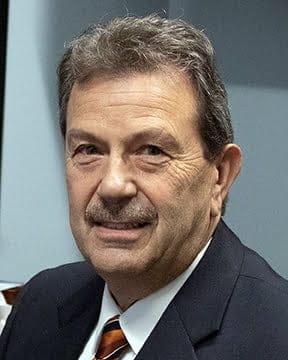 Beyond health care
Ferracane and others who are in the profession of hiring workers recognize there are more workforce needs outside of health care. He said the state views potential workers as either college ready, career ready or work ready.
"If someone is college ready, (the system) can help someone get the experiences they need, but then there are some people who won't go to college and there are a lot of jobs out there that don't require that level of education," said Ferracane, who has worked with various workforce groups through the years. "There are whole areas in health care (beyond the medical side) where we'd love to get more people interested in like coding and billing."
He said these types of jobs require some training and certification, but after a year or two of training, a person can be prepared to work in the nonmedical side of health care.
"These kinds of jobs may be right for high school graduates who aren't college ready, and they're just as important as nurses," Ferracane said.
Green energy boom
Jim Clarida has an immediate need for workers. Clarida is program manager for the International Brotherhood of Electrical Workers Local 531, which covers La Porte, Porter, Starke and Jasper counties.
IBEW Local 531 is providing the labor for the massive Dunns Bridge Solar Project in Jasper County, which will be completed in two phases. Phase one will have 900,000 solar panels in 2022. Phase 2 will have 1.5 million solar panels in 2023. When completed, they will generate 700 megawatts of electricity, enough power for 210,000 single-family homes. Merrillville-based NIPSCO is in line to buy the power from the Dunns Bridge solar farm.
"The solar farm covers 5,500 acres and will have 2.4 million panels," Clarida said. He needs people to install the panels as well as its supporting infrastructure.
Installation began in the fall and will gradually ramp up, requiring more workers. Clarida said, when the project hits its installation peak, it will need as many as 400 people.
But when this project is completed, more will follow, he said. The Dunns Bridge project is the perfect opportunity to gain entry-level experience and start a path to becoming a journeyman electrician.
"This is not just a one-and-done opportunity for someone," Clarida said. "They're multiple projects throughout Indiana creating jobs."
Clarida said the renewable energy industry can provide a long-term career with planned projects in Indiana and other parts of the country during the next several years.
"Someone can get into renewables through (Dunns Bridge) and work in it for their entire career," he said. "Just in the next five to seven years, there are many opportunities coming online, not just in solar but in wind."
IBEW has partnered with the Valparaiso-based Center of Workforce Innovations to help the organization find entry-level workers.
Lisa Daugherty, president and CEO of CWI, understands the growth potential of renewable energy.

She said CWI is working with high schools in the area to find young adults who might be interested in learning skills needed to improve their ability to land good-paying jobs without having a four-year degree.
"We've found more young adults are interested in short-term stackable credentialing so they can earn income now, but then gradually increase their skills and become more qualified for other jobs that may come up," Daugherty said. "In the long run, an individual's earning capacity is higher with a four-year degree, and we absolutely want people heading in that direction, but some (young adults) aren't ready for that, so why not create these short-term opportunities so they can gradually work toward something better."
Clarida said IBEW isn't having trouble finding people but recognizes it isn't immune from the problem other sectors are facing now to fill jobs.
"While we understand some industries may pay better on day one than (IBEW's entry-level jobs) can, we believe what we can offer is a career path with long-term opportunities with really good wages and benefits," Clarida said.
Specialized training
When a worker is involved with IBEW or similar organization, it opens doors to specialized training.
The Construction Advancement Foundation in Portage has worked with skilled trades on developing members' skill sets, including project management, and safety and estimate training.
Specialized training has keyed on trades professionals who may be further on in their careers, said Kevin Comerford, director of professional development at CAF.
"More of the union trades people coming to this (specialized training) typically already have a handle on their skilled trades," he said. "It's more people who want to continue working but want to transition into a safety (role) for a company."
Comerford said there has been growing interest in getting more entry-level trades professionals' additional education. He has been involved with Purdue University Northwest, which has developed a program to help journeymen complete a bachelor's degree.
The PNW program with the trades shortens the time required to complete a bachelor's degree. Someone can earn a degree through this initiative in about 2.5 years, he said.
"Contractors saw a need for this program because, while they were learning the skills for their trade, they weren't getting the other training they needed in organizational leadership, site layout and scheduling," Comerford said. "This program supplements their apprentice training and prepares them for the things they will need to do as superintendents."
Enhanced learning tools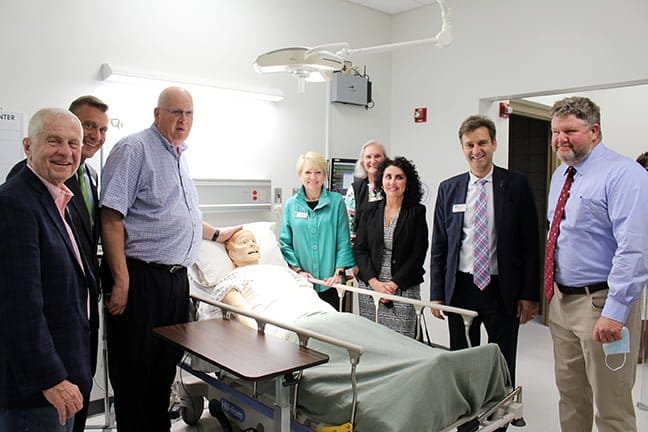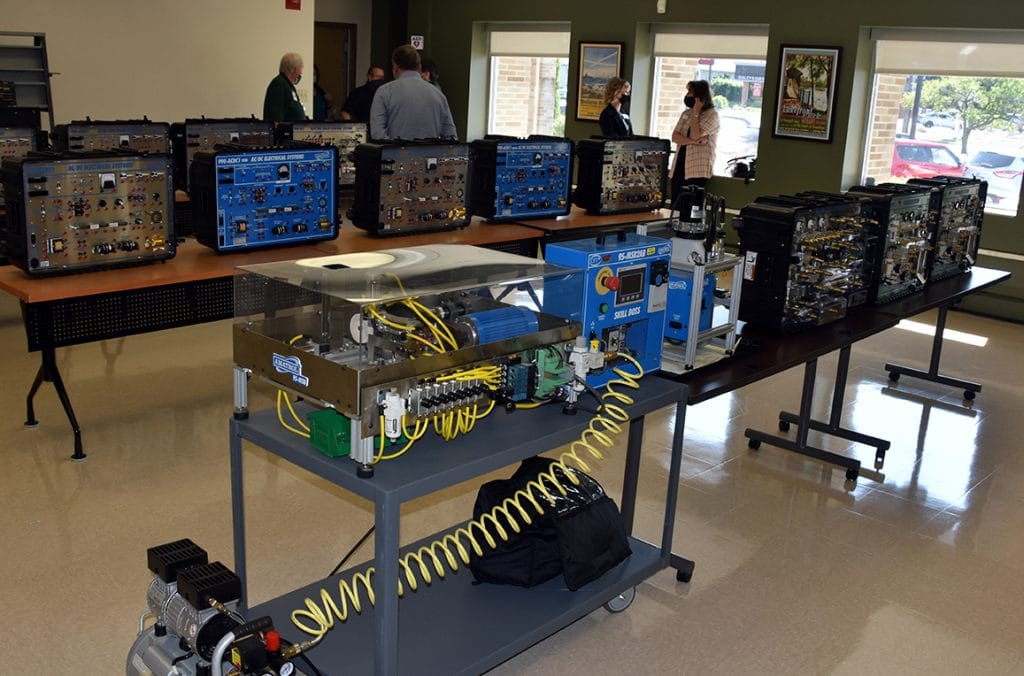 Before someone can set a career path, additional education beyond high school is likely necessary, workforce experts say.
Ivy Tech recently opened a nursing simulation lab at its Valparaiso campus and a manufacturing lab at its Michigan City campus.
In the case of the nursing simulation lab, the larger space in Valparaiso enhances the training students receive while they are on campus, said Aco Sikoski, chancellor of Ivy Tech's Valparaiso campus.
Sarah Darrell, a simulation instructor at Ivy Tech in Valparaiso, said the nursing lab provides an environment where students can practice giving medications and other scenarios they may encounter while on the job.
"When you actually can do something, it sticks and you remember it," she said.
Jennifer Furmanek, dean of Ivy Tech's School of Advanced Manufacturing, Engineering and Applied Science, said the manufacturing lab provides more training space.
She said Michigan City-area employers asked Ivy Tech to create more opportunities for training, which led to the development of the manufacturing lab.
Furmanek said La Porte County is home to numerous air compressor manufacturers.
"They reached out to us, explaining some of the available employment pool was missing some of the educational background," she said. "So, they asked us to create a space that provided a better atmosphere for training."
Click here to read more from the December-January 2022 issue of Northwest Indiana Business Magazine.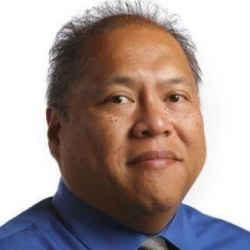 Latest posts by Larry Avila
(see all)