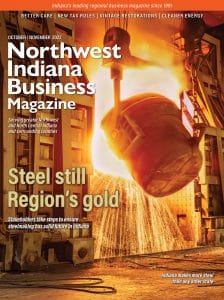 Northwest Indiana is full of great discoveries, and sometimes, they come from familiar places.
For one, new technology and investment in the long-important steel industry has made it even more so. In our research for the cover story, we reported that 27% or almost a third of the steel produced in the U.S. in 2020 was made in Northwest Indiana. But there's more to the Region than steelmaking.
Health care also has positioned itself among the market's largest employers, with the goal of delivering advanced care at the lowest cost.
Meanwhile, accounting and tax professionals are learning all they can about the recently passed Inflation Reduction Act so they can best advise their clients.
Architects and designers also have been busy around the Region looking at ways to preserve and restore vintage buildings, while those in the logistics industry explore cleaner energy options.
There's more, too! Retired U.S. Rep. Pete Visclosky discusses opportunities for the Gary airport. A new leader took the reins at Crown Point-based Northwest Indiana Community Action. A longtime novelty shop in Hobart was saved from closing by a Michigan City entrepreneur. We also share how the Healthcare Foundation of La Porte is helping others.
And finally, we discover Julie Olthoff's lifelong passion for making pottery.
We hope you enjoy this edition!
— Larry Avila, managing editor
Click here to read more from the October-November 2022 issue of Northwest Indiana Business Magazine.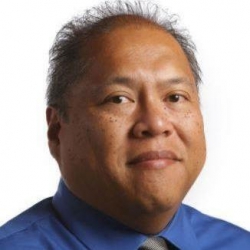 Latest posts by Larry Avila
(see all)