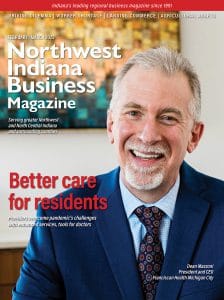 When it comes to the economy, you could say it's difficult to gauge what it will be like six months from now. To keep the economy moving forward, many will have to contribute. That includes Region health care providers who are enhancing services so residents can access the latest innovations. And it counts on the fact that Northwest Indiana is a destination for businesses that want to tap into the metro Chicago market.
Even growth brings its challenges. Industries, including trucking, are prospering. The tricky part is finding people to fill demanding jobs like driving. But this obstacle has led to some creative thinking in sectors from banking to professional services also seeking workers. Others have struck out on their own, including entrepreneur Emily Edwards.
And there's good news for Indiana's rural farming communities, which are receiving an economic boost through a new state initiative.
New leaders also are finding new ground. Sherri Ziller, CEO of the Regional Development Authority, will oversee the next steps of the multi-billion expansion of passenger rail service here. U.S. Rep. Frank Mrvan discusses what the federal infrastructure bill means for the Region. Then there is Grace Beyond Borders NWI Inc., which is speaking up for those without a voice.
Enjoy this edition!
— Larry Avila, managing editor
Click here to read more from the February-March 2022 issue of Northwest Indiana Business Magazine.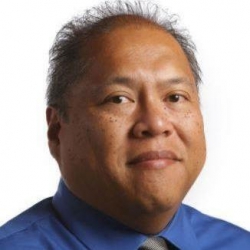 Latest posts by Larry Avila
(see all)