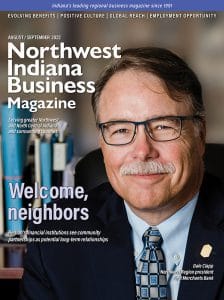 The past two years have been a time of great transition. Vast numbers of Americans have voluntarily quit jobs, fueling an already critical talent crisis. Now the nation is facing rising inflation.
Many Northwest Indiana financial institutions have staff to advise clients on expansion and investing. Experts say these connections often become long-term business relationships.
As companies grow, their needs change and experts discuss how employers have adapted to a workforce's evolving needs. Another part of growth is brand development, and Northwest Indiana is fortunate to have resources to assist entrepreneurs.
Expansion sometimes leads to global markets, and Northern Indiana is fortunate to have outlets to ship Indiana goods to the world.
Workforce is crucial to any business, and partnerships with groups such as Opportunity Enterprises, Paladin and TradeWinds can connect companies with an untapped source of potential employees or services.
We also introduce Adam O'Doherty, the new CEO of United Way of Northwest Indiana; the Grill family, operators of Gus Bock's Ace Hardware; and Hammond's Haven House for victims of domestic violence. And Pete Novak with the Greater Northwest Indiana Association of Realtors discusses the importance of having a good housing mix.
We hope you enjoy this edition!
— Larry Avila, managing editor
Click here to read more from the August-September 2022 issue of Northwest Indiana Business Magazine.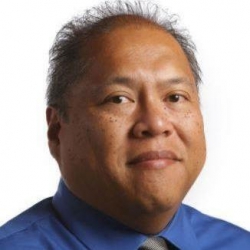 Latest posts by Larry Avila
(see all)