Employers key to making it possible for women to find success in the office and at home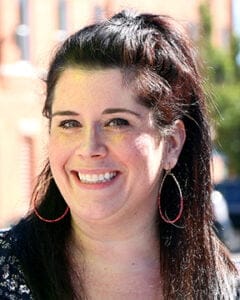 During the early years of my life, my days were spent at a yellow split-level home in the Chicago suburbs where the Dobbins family lived. Kim, the family matriarch, was my babysitter. She lived next door to my family with her husband, teenage daughters and extended family members, who were refugees from Vietnam.
My working mother and father entrusted Kim with the care my older sister and me for the first six years of my life. My mother worked in corporate administration and my father in road construction.
The Dobbinses became my second family. I vividly recall playing with their less-than-enthusiastic basset hound, Freddie, and savoring delicious Vietnamese gastronomy as my first solid food while watching episodes of "Sesame Street." VHS tapes in our family collection show me, clad in overalls, as a pint-sized ambassador effortlessly speaking Vietnamese.
But now, I have an understanding of what it must have been like for my mother. Today, I'm among the 75 percent of mothers employed in the United States.
As a parent in middle management, I understand the demands on generations of mothers before me. I am intimately familiar with the challenges and complexities of balancing my professional responsibilities with the never-ending needs of my school-aged children.
I have mastered the art of juggling my professional prowess with solo parenting. It's a delicate tightrope act, but I'm proud to have composed a symphony where my two main roles harmoniously coexist. However, it would not be possible without the help of my parents and my employer.
The day I walked into Centier Bank was the day my life changed forever. At the time, I was a mom of a toddler and a kindergartner, but working for a company that understands the trials of working parents changed the game for me. Centier offers benefits like daycare reimbursement, a free on-site health clinic for the entire family, and a hybrid schedule that alleviates the challenge of work-life balance.
Not all professional mothers can say the same about their workplaces, which is why I must highlight the plight of the working mom.
Ensuring our children are well cared for while we are at work comes at a cost — a financial one.
According to the Economic Policy Institute, the average cost for infant care in Indiana is $12,612, about $1,051 per month. Childcare for a 4 year old costs $9,557, or $796 each month. Overall, Indiana is ranked 18th out of 50 states for the most expensive infant care.
For school-aged children who cannot stay home unsupervised, after-school care and day camps, too, are financially impactful for families.
Day camp, for me, is a financial event. I plan most of my year around having sufficient funds to send my two children to summer camp while I work full time. With help of a Flexible Spending Account, I'm able to reserve pre-tax dollars from my paycheck to supplement the weekly cost, which is $270 a week for two kids at a basic day camp facility in Northwest Indiana — not including a registration fee of $25 per child, a monthly membership of $59, transportation, which is an 18-mile round trip three to five days a week, and two snacks and a sack lunch. All in all, it costs me over $3,500 each summer — even with intermittent help from family members.
I share my situation to honor my own working mother. She showed me the value of hard work for her employer and her family. I know that, when she reads this, she'll recall supervisors who told her to choose between her job and being a mother when she had a sick toddler at home. She also will remember having to repeatedly pretend she didn't even have children to be considered "professional."
I recognize that women today have it somewhat easier in many ways than our mothers' generation, but I also acknowledge the persistent and undue pressure of patriarchal norms that continue to burden professional women.
It is time for society to further recognize and address the unique challenges faced by working mothers in middle-management positions. Working moms need greater support systems, including accessible and subsidized childcare options. Employers must promote a more inclusive and flexible work environment that values the contributions of working mothers, including the massive amount of unpaid labor that keeps our economy going (worth almost $11 trillion globally).
By breaking down gender biases and stereotypes, we can create a culture that empowers working mothers to thrive in their professional pursuits while also nurturing tomorrow's men and women. It is time to give a standing ovation for all the super women in this demanding stage of life.
Read more stories from the current issue of Northwest Indiana Business Magazine.