History and progress put  at the center of it all.
by Michael Puente
The city of Crown Point has always been the center of all things government-related in Lake County.
The Lake County Sheriff's office is there, as well as all other county departments in the massive Lake County Government Complex at 93rd and Main Street in Crown Point.
But a short drive south and you come to one of the loveliest, cutest downtowns anywhere in Indiana.
Downtown Crown Point is as picturesque as any little town depicted in Hollywood, like Bedford Falls in "It's a Wonderful Life" or "Hill Valley" in Back to the Future.
With an eclectic array of restaurants, storefronts and coffee shops, it's no accident that downtown Crown Point is quickly becoming a "go-to" destination.
"It's a team effort across the board," says Crown Point Mayor David Uran. "Working together has made us stronger. Not one thing stands out but right now, it seems like we're firing on all pistons right now."
Uran says it's difficult to point to what project or what initiative he's most proud of. Here are just a few of the highlights:
* Low tax rates
* High-quality public schools
* 200 new single-family homes being built
* Historic homes and buildings
* Bike trails
* Festivals
* An ever-growing and improving sports complex which includes a new sports dome
Uran says the sports complex is situated on 85 acres and has pretty much everything a sports and fitness-crazed city like Crown Point must have.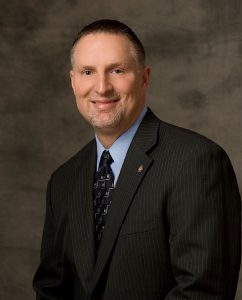 "We just finished our third phase which added more softball fields, soccer, lacrosse and rugby," Uran says. "With the dome, it turns that location into a year-round destination spot for people to come."
With more and more people coming to visit Crown Point, it offers the city a chance to show off the restaurants and shops situated in its downtown district.
"Our value of our community and everything that everybody puts into it, only makes it a place that if you want to do business here or buy a home, you're going to be worth more tomorrow than you are today because of those quality-of-life amenities that we have done across the board."
Uran says the city is now trying to acquire property from Crown Point Community Schools Corp. to develop an outdoor band shell and festival center.
Getting people to downtown Crown Point is a priority for Uran.
"With more visitors, our businesses are going to get stronger. They'll have better opportunities to hire more people. Those people are the ones who buy homes and they're part of the economic wheel that keeps turning for us in a lot of different ways," Uran says.
The city of Crown Point is fortunate to have a built-in mechanism to promote the city in Chicago that other cities in Northwest Indiana do not.
The city's beautiful historic courthouse square is often featured during weather segments on WLS-TV Channel 7, the ABC affiliate in Chicago. The city is also home to the Northwest Indiana Bureau of 91.5 FM, WBEZ, the NPR affiliate in Chicago, which often says the name of the city on the air.
"Tourism is one of the largest benefits of our community. When you see the word Crown Point, you recognize it and it's always in a positive frame of reference," Uran says. "Our name and our brand recognition are very strong. Crown Point is a bedroom community. We're adding to our portfolio with business growth for job retention and job creation, but we're still a bedroom community."
For Uran, the city and its 28,000 residents feel more like a very big family than a city.
"We always say that we're a family of 28,000 because everybody is in it together," Uran says. "People can see it. When you come to Crown Point, it still has that small-town charm but it still has the amenities that show that we're growing in the right areas. It's the perfect scenario for success."
In 2015, Crown Point will become home to the new John Dillinger Museum inside the historic Lake County Courthouse. The museum is now located in Hammond, but will make the move to Crown Point by the spring.
Dillinger, of course, is famous for being an outlaw who escaped from the Lake County Courthouse in 1934, only to be killed in Chicago a few months later.
Uran is quick to point out that the museum doesn't honor Dillinger but highlights the improvements made to law enforcement from that time to today.
"The museum doesn't glorify Dillinger as a hero or as someone depicted as a movie star or high-profile person. It actually shows what he was doing through the '30s and how law enforcement has evolved," Uran says. "We can't change history. We understand what took place. We are not glorifying that at all. Crown Point was put on the map for other reasons."
Speros Batistatos, executive director of the South Shore Convention and Visitors Authority, says Crown Point is the natural city to tell the John Dillinger story. "[He's] Public Enemy number No. 1. The very first one. The fact that J. Edgar Hoover made a national manhunt for this. All of the things that happened, the state police got radios in their cars because of John Dillinger," Batistatos says.
Even though Dillinger was born and raised in Southern Indiana, Batistatos says his connection to Northwest Indiana, and especially Crown Point, is undeniable. "The most infamous acts of where or what put him on the map took place here. We're the natural place to tell the story," Batistatos says.
Uran says while Dillinger is tied to the city, Crown Point is also known for other things, including being a marriage mill where such luminaries as Hollywood's Rudolph Valentino and Muhammad Ali, then known as Cassius Clay, decided to get married at the courthouse.
"You get your marriage license and you get married the same day," Uran says. "There's a lot of history that has taken place in Crown Point, since we are the Hub of Lake County.