Regional colleges and universities focus on future of learning whether in-person or online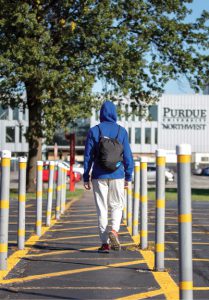 The year 2020 hasn't been easy for colleges, universities or students in Northwest Indiana. The COVID-19 pandemic suspended traditional campus activities in the spring, forcing the higher-learning community to adapt to a new normal.
As institutions quickly set plans to operate and educate students through remote learning, efforts never wavered on a future that included new leaders, a new state-of-the art building for one school, and new academic programs and partnerships.
New leadership
Among the new leaders is Ken Iwama who was named chancellor of Indiana University Northwest in February. Before joining IUN, Iwama served as the founding vice president for economic development, continuing studies and government relations at the City University of New York, College of Staten Island.
He succeeded William Lowe, who stepped down as IUN chancellor after 10 years in the role.
At the College of Staten Island, Iwama oversaw educational programming for 4,000 precollege, professional certificate and matriculated students, as well as support for faculty research and innovation, government relations, corporate and foundation engagement, specialized student career services, student residential life, workforce development, auxiliary services and community-based centers and programming.
Iwama said he was drawn to IUN because the Region's demographics were like those at the College of Staten Island.
He also found it appealing that the college was a destination for immigrant and first-generation college students. He said, when those students earn a degree, it can be life changing.
"I'm dedicated to advancing the social mobility of students," he said.
Some areas he will focus on include advancing academic programs, enrolling new students and helping existing students stay on course to achieve their degrees in a timely manner.
He expects all staff will assist in these efforts.

"Enrollment is everyone's job," Iwama said. "We're all ambassadors speaking to the value of higher education."
Amid the impact of COVID-19 and other challenges, he said the rewards of higher education are needed now more than ever.
"Everybody needs to champion the value proposition of higher education," he said. "I also want to advance academic programs and new programs to meet changing needs."
Building strong community ties is another goal that can bring investment and resources to IUN.
"There is a great dynamic that happens when the power of an academic institution meets the excitement and enthusiasm of the community," said Iwama, who has met with students, faculty, staff and alumni, and was impressed with their support of the university.
St. Mary's College in Notre Dame also named a new leader in February. Katie Conboy was named the school's 14th president.
Conboy was provost and senior vice president at Simmons University, a women's college in Boston.
Conboy said she wants to continue the mission of providing undergraduate women with a strong, liberal arts education and the opportunity to advance their education in a growing number of co-educational graduate programs. St. Mary's has introduced several new graduate programs, including speech language pathology, data science and nursing practice in 2015 and a master's degree in autism studies in 2019.
"I am so excited to become part of a college that shares so many of my values and priorities: educating the whole person, promoting an open-hearted and inclusive community and advancing women," Conboy said in a statement.
Mona Bowe, vice president for enrollment management at St. Mary's, said Conboy is a good fit for the college.
"She has spent a lot of time in her career empowering women and working in a Catholic environment," Bowe said. "She is absolutely comfortable in the kind of education that St. Mary's is expert in."
Last year, applications to St. Mary's were up 15%, and enrollment has remained steady at about 400 a class.
While students' college plans throughout the country are uncertain because of the pandemic, Bowe expects next year's class also to have about 400 students.
"We could always take more students that are a great match for us," Bowe said. "But we're comfortable with that number."

At Purdue University Northwest, Kenneth (Chris) Holford also is learning a new role. He recently was promoted to provost and vice chancellor for academic affairs from dean of the PNW College of Engineering and Sciences and a professor of biology.
The crisis might have changed the way education is delivered, but Holford is focused on the future and has his sights set on developing and expanding academic programs important to the needs of Northwest Indiana.
"I believe there are some opportunities for us to have an impact with programs that are economically or socially important to the Region and where the faculty at Purdue Northwest have significant expertise," Holford said.
He said PNW already offers a doctorate in nursing practice, and there may be other avenues for growth.
"But there is also opportunity for us to expand into the clinical mental health areas," he said. "Likewise, given the nature of industry in the metropolitan area, I believe that applied doctoral programs in areas like engineering and technology would be natural extensions of our existing graduate programs."
A new normal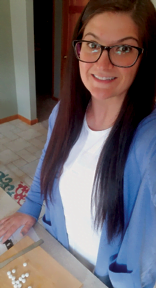 University leaders say they will operate under a new normal as the world changes in the wake of the pandemic. Colleges, much like the business world, turned to remote learning and used other online tools to continue educating students, processes that could remain in place moving forward.
"We went through transitioning our classes to virtual delivery and that went well," said Lora Plank, vice chairperson of academic affairs and dean of health sciences at Ivy Tech Community College's Valparaiso campus.
Some classes, such as labs that require hands-on work, were harder to adapt. But faculty members made them work.
Plank cited an Ivy Tech associate professor who used Zoom classes to teach pharmacy-tech students hands-on skills, including counting pills.
"She used items you could find around your home to teach them about counting pills and make sure you have the right number in a bottle," she said.
It's unlikely in-person classes will ever disappear, but Plank said she expects more online streaming of classes in the future.
"I think people are finding that 'Hey. Streaming is a good option.' Many options come from having a challenging problem (such as the pandemic)," Plank said.
She said Ivy Tech will continue seeking ways to effectively teach classes, which suit students' various needs.
"We offer diverse opportunities so everybody can take a class in a way that best works for them," she said.
Effective partnerships
A cooperative effort is reviving the campus of Saint Joseph's College in Rensselaer, which suspended operations in 2017 because of financial problems and declining enrollment.
The school partnered with peer institutions to create academic programs. One partner is the Lafayette campus of Ivy Tech, which brought students and classes back to the school.
"When people hear there's life back (at Saint Joseph's College), they get very excited about it," said Beth Graf, director of communications and development at Saint Joseph's.
The college's plan is to create one academic center for degree programs and another for nondegree programs.
Ivy Tech launched its first class, an English composition class, in January. It's planning another class, Entrepreneurship 101, this summer.
In about a year, Patricia Plantenga, site manager for Ivy Tech's Monticello campus and academic adviser, expects there to be between 20 and 30 courses offered at Saint Joseph's.
Ivy Tech's classes will focus on business, agriculture, education and liberal arts. Entrepreneurship was chosen as one of the first classes to be offered. Community leaders saw too many young business owners struggling and sought local resources, which could provide expertise and guidance.
"They were noticing young couples starting businesses and not being able to survive very long," Plantenga said.
The Jasper County Rural Electric Membership Corporation, the Jasper County Community Foundation and the Jasper County Economic Development Commission are collaborating to fund scholarships for students who take the class.
Degree programs will not be offered on the campus, but Plantenga is optimistic about the partnership.
"I'd like to think we'll just keep growing," she said. "That's the goal."
St. Joseph's also is offering nondegree professional certifications.
The state has approved the college to offer certified nursing assistant, certified clinical medical assistant, electrocardiogram and phlebotomy certifications.
Graf said certification classes are expected to begin in spring 2021.
In addition to an education center with classrooms, faculty offices, administrative offices and two lecture halls, the college has apartments where students can stay for weekend classes.
"Those are being offered for Saturday nights, so they don't have to drive if they don't want to," Graf said.
Fresh offerings
Purdue Northwest also has unveiled some changes to better serve students and meet the Region's job needs.
The university anticipates its new $40 million Nils K. Nelson Bioscience Innovation Building will open this fall.
The 68,000-square-foot facility will be a shared space for the nursing and biological science programs and serve as a hub for research and advanced STEM opportunities in Northwest Indiana, PNW said.
The center will be a resource for students looking to enter the health care field, which is the No. 2 economic generator in the Region.
The building is the first new academic building on the Hammond campus since 1997, PNW said. The Indiana General Assembly allocated $35.1 million for the project in April 2017, and the university has raised more than $2 million for the project on its own.
Purdue Northwest also plans to offer a new academic degree program this fall. The criminal justice degree program is pending the approval of the Indiana Commission of Higher Education.
Lee Michael Johnson, professor and chair of behavioral sciences at PNW, said there are many career paths a student with the degree could follow, including police officer, parole officer, youth worker or victim advocate.
Johnson said PNW offers criminal justice as a concentration within the sociology department.
A degree program will help students excel in an increasingly complex field that uses technology and addresses rising issues such as cybercrime,
he said.
Click here to read more from the June-July 2020 issue of Northwest Indiana Business Magazine.