Third generation of Grill family preserves hardware store brand, makes plans for expansion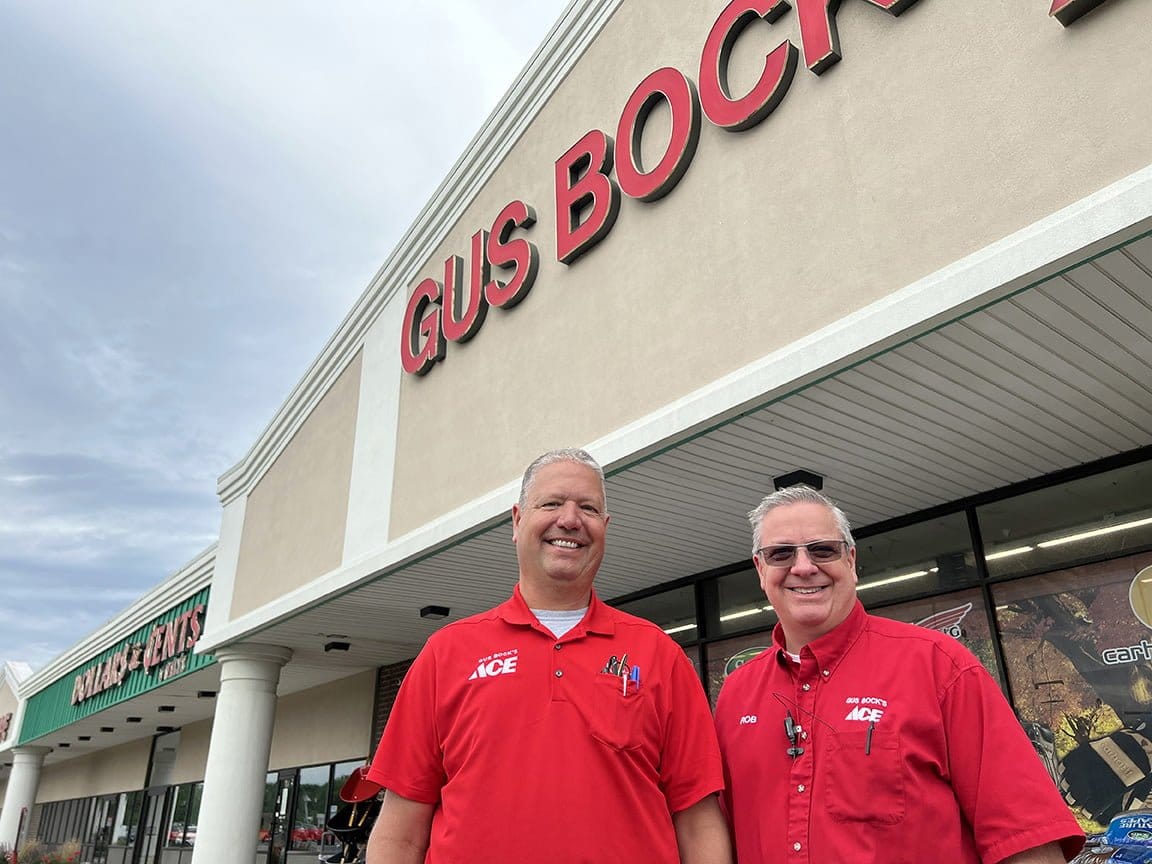 Bock died in 1974, yet his family hardware business and retail reputation continue to build decades later.
Today, Gus Bock Ace Hardware stores are in Dyer, Munster, Winfield and in the south suburban Chicago community of Lansing, all operated with the Grill family at the helm. Now, the Grills are preparing for an expansion.
"We are currently working on an expansion to our Dyer store location since we purchased the space next door to us which was a dollar store," said Rob Grill, who along with his brother Keith run the family business today. "This will give the Dyer store an additional 6,000 square feet and more display area for our grills and larger items."
The roots of the business go back to the turn of the 20th century when German immigrant Henry Bock decided to expand his existing blacksmith operation into a hardware store in Lansing with his sons, Henry Jr. and Gustav as the proprietors.
Eventually, brother "Gus" opted to branch out with his own hardware establishment, which would include options like furnaces, plumbing installation and an expanded paint selection. By the 1960s, the Bock name was blended under the True Value umbrella to enjoy the benefits of a franchise. Children Gus, Walter and Ruth continued to own and run the store at 3455 Ridge Road until their father's death when it was sold to the store's manager Keith Grill Sr.
Now retired at age 82, his sons Rob, 54, and Keith Jr., 52, run the four stores: the Lansing flagship; Dyer, 1150 Sheffield Ave., which opened in 1990; Munster, 1820 45th St., which opened in 2004; and Winfield, 11702 Randolph St., which opened in 2019.
"Today, our dad still stops in all of the stores once in a while just to check on things from time to time," Rob said.
In fall 1999, the Grill family opted to change the franchise affiliation of their stores from True Value to Ace Hardware.
"We made our transition to Ace Hardware, because as a company, they are more progressive, and hardware stores have had to change and evolve over the decades," Keith Jr. said. "Our stores need to co-exist with all of the big home improvement stores, and we have every one of these large store competitors in our area, so we are continuing to grow and evolve to the needs of our customers."
The Grills recognize some customers may patronize a larger home improvement store for certain needs or projects.
"But we've found they come to us at our stores to finish those same projects," Keith Jr. said.
Both brothers praise the knowledge, experience and welcoming personas of their staff, which total more than 125 employees combined at all their locations, as one of the key reasons for the stores' continued success.
"We've had our share of some product shortages to keep certain items on the shelf, just like other retailers," Rob said. "It has helped us that Ace has 15 distribution centers around the country, and we've done a good job keeping our shelves full despite challenges."
Rob said that, thinking ahead for Christmas 2022, the family began advance ordering in November 2021.
The brothers also are preparing the family's fourth generation for the next chapter in their hardware story.
"Keith's son Harry is 19 years old (and) helping at the Lansing store, and my son Robbie is 21 and working with us at the Dyer store," Rob said. "They know their dads started working with our dad when we were age 14."
Click here to read more from the August-September 2022 issue of Northwest Indiana Business Magazine.

Latest posts by Philip Potempa
(see all)