Longtime CEO 'lives and breathes' nonprofit's mission
to serve those with physical challenges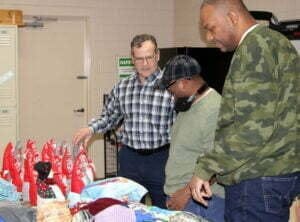 As Jon Gold reminisces about the start of his career, he rewinds to the mid-1980s when he answered a newspaper advertisement for an accounting position at an unfamiliar organization.
The employer was TradeWinds, a longstanding Northwest Indiana nonprofit agency, which provides services to all age groups from infants through senior citizens. Gold was hired, and for most of the past 36 years, he has taken on a series of roles, including CEO since 1999.
"I was lucky," Gold said. "I could have been a boring accountant. Instead, I got a great job with a great organization."
Raised in Valparaiso, Gold earned a bachelor of science in business administration from Valparaiso University. Shortly after graduating, and still living at home, Gold, 24, was looking for employment.
He noticed the newspaper advertisement, but he was unfamiliar with TradeWinds. Ultimately, he was enticed by the prospect of employment.
"What drew me was my dad getting on my butt to get a job," he recalls with a chuckle.
Gold was hired in 1986, and two years later, he was promoted to CFO. He stayed in that role for about eight years. But he eventually grew disenchanted with the direction of the organization, and by the late 1990s, Gold left to open his own private CPA firm in Portage.
About 2.5 years later, Gold was attending a Valparaiso University college basketball game and bumped into a new TradeWinds board member, Willard "Bill" Wellman, a legendary local official who died in June 2022. Wellman told Gold that TradeWinds was going through some difficulties and asked Gold if he would come back as a consultant.
Gold said "yes," and six months later, he was named the CEO. That was 1999, and he has guided the agency since.
TradeWinds started out in the 1950s in the basements of schools and churches, providing services to children with physical challenges. Today, TradeWinds has evolved into a full-service organization offering all types of services, including a recently opened food pantry.
"TradeWinds is an amazing, fantastic place," Gold said. "Not because of me, but because of the people and what it does and the feeling you get when you come here. You walk in the building, and you just get a good vibe. The people we serve all have their own challenges, but they are very happy."
TradeWinds employs about 250 either full- or part-time people with about 1,500 clients seeking its wide range of services, Gold said. In 2014, it moved into a much larger space in Merrillville after many years in its longtime home in Gary.
Gold has led TradeWinds through good times, such as expansion, but there have been challenges, notably, the worst of the coronavirus pandemic.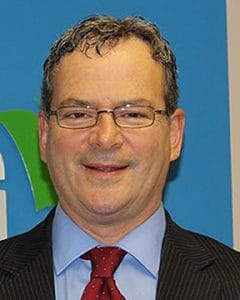 "I have a strong business background, which really helps in our industry," he said. "If you don't have business sense, you are not going to be able to serve people, because you are not going to be able to stay open. So, I think having a business background is really important."
Gold, who notes he does not like meetings, said he tries to promote an open atmosphere, labeling himself as "low key."
"I like people, so I like to be accessible to everybody," he said. "I think that gives a better vibe."
Gold adds employees should be comfortable at the office.
"People spend a lot of their time at work, and I want it to be a place where they enjoy going," he noted. "If you are too strict and rigid, you tend to have an environment that is not fun to go to."
Natalie Shrader, the president of TradeWinds board of directors, credits Gold with initiatives such as the opening of the food pantry, which serves people in Lake and Porter counties. Shrader also said TradeWinds employees helped sew more than 300,000 gowns and masks during the pandemic for health care providers.
"Overall, Jon is an effective leader for TradeWinds because he lives and breathes TradeWinds' mission," said Shrader, who is a partner at Burke Costanza & Carberry. "He is often in the halls at TradeWinds speaking with the consumers about their families, their interests or their latest achievements. I don't think that I have ever sat in Jon's office without a consumer making a casual stop in to greet Jon."
She said the board of directors also gets plenty of Gold's attention.
"Jon also ensures that the board of directors doesn't lose sight of its mission by giving us many opportunities to meet, socialize and work with TradeWinds consumers," she said. "Jon is always focused on the people he serves, and by his example, he draws in like-minded people to serve the organization."
Gold continues to press forward, facing the labor shortage as staff remains hard to find even as pay rates have been raised to offset inflation.
He said, with collaboration from the board, strategic planning continues.
Regardless of what lies ahead, Gold said he plans to continue for quite some time. After more than 20 years, he still likes his work.
"I'm 60 years old," he said. "If I didn't enjoy coming here, I wouldn't."
Click here to read more from the February-March 2023 issue of Northwest Indiana Business Magazine.