Projections say contract workers could make up half of workforce by 2027
Gig work has been around in some fashion for decades. After all, a gig is just someone making money from short-term assignments or on-demand jobs. Think musicians and artists, dog walkers, seasonal workers, temps, and the list goes on. You might know gig workers better under the titles of self-employed, freelancer or consultant.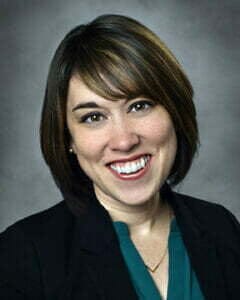 Thanks to advancements in technology, the gig economy has been able to scale, welcoming more workers into its ranks than ever before. App-based services, including Uber, Lyft, Instacart and Postmates, have made gig work accessible with a low barrier to entry. If you have a data-connected mobile device and a reliable vehicle, you're in business.
The gig economy experienced its greatest surge during the COVID-19 pandemic, turning independent work into a mainstream reality. Income statistics show wages and participation in the gig economy increased by 33% in 2020 as people rushed to work for themselves after being laid off or as a stop-gap measure to generate income. Websites like Upwork, Freelancer, Fiverr and Guru made it easy for talented freelancers to connect with employers for short-term projects.
Use of video conferencing tools, including Zoom, Microsoft Teams and Skype, became the norm for businesses during the pandemic, with daily traffic levels rising more than 500% in 2020. Whether working together across town or across the country, people were forced to get comfortable meeting virtually. Even as life resumed and meeting in person became an option again, virtual meetings remain. This has been a game changer for many gig workers who now can work from home for employers around the world — pajamas and fuzzy slippers optional.
Many of the people who entered the gig economy during the pandemic plan to stay there. According to Statista, "it is projected that in 2027, 86.5 million people will be freelancing in the United States and will make up 50.9% of the total U.S. workforce." That's right, more than half of the working population will have a gig, either as a full-time career or on the side.
The "Great Resignation" pushed companies to innovate and turn to outsourcing. This is especially true for businesses with smaller budgets and overall staff sizes. Consider these scenarios where outsourcing could make sense:
A full-time employee serving a dedicated role is not financially feasible due to budgets (maybe it's a startup business) or a slowdown in the business.
There is one in-house person overseeing the day-to-day details of a role, but additional assistance is needed for ongoing, high-priority initiatives. For example, a marketing director might need someone to manage public relations activities, or a controller could use both bookkeeping help and expert CFO level oversight.
Expertise is needed for strategic projects such as developing an overall marketing plan, video creation, cost or revenue analysis, workflow automation, software development, etc.
In the past, the quickest answer for solving these problems might have been to contract with a large agency or industry outsourcing firm. While still readily available and sometimes necessary, the agency solution often comes with a higher price tag. Today's business leaders now have another option — DIY via the gig economy. A LinkedIn search can quickly reveal qualified candidates ready to help, or use one of the websites mentioned earlier to connect with freelancers. Websites such as Toptal, known for its rigorous screening process, can make finding niche experts quick and easy.
Some up sides to tapping in to the gig economy include:
Affordable, efficient work by people who are experts in their fields
Ability to access a better talent pool than what might exist in your local labor market
Oftentimes less expensive than hiring a full-time employee, especially when you consider the omission of health care benefits, training or education costs, office space and more
Around the clock service — you can hire people working from any time zone in the world
Extremely flexible — hire only as business needs arise, for as long as that need exists
Thanks, in part, to the pandemic, the gig economy has landed a big promotion. It went from delivering groceries to sitting behind a desk in the C-suite.
Some of the world's most talented professionals are now for hire on a short-term or project basis. It's good for business. It's good for those seeking flexibility or extra income.
Bottom line, gig workers have become essential to our economy, and they are here to stay.
Click here to read more from the December-January 2023 issue of Northwest Indiana Business Magazine.