Region's colleges and universities find community connections best way to determine needs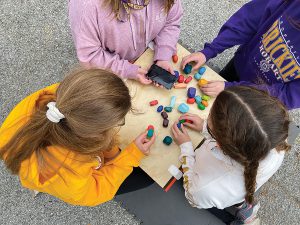 As the needs of Northwest Indiana change, so do the strategies employed by the colleges and universities here.
For many, these strategies consist of examining the current marketplace to see the needs of the community then implementing different training and programing for students who are enrolled, while also seeking new students to enroll in the schools.
"What we try to do is provide programs that we know there are needs for in the area," said Thomas Keon, chancellor at Purdue University Northwest. "We have an excellent career center at the university, and the career center works with workforce innovation as well as any business in the area that would like to employ students full time or look for internships, so we try to make that match for our students."
Keon said PNW strives to make connections in Northwest Indiana wherever possible and creates necessary programs that may benefit the area in areas such as business, engineering, nursing and communications.
While the programs may take time to develop, Keon said the area will reap the benefits, and they will assist in constructing the future.
"The other thing that we're trying to do here at PNW is develop some programs that will also shape future industries within Northwest Indiana," Keon said. "These may not be industries that people perceive as significant in our Region now, but we think, if we educate students, particularly at the graduate level, that these students are likely to spawn new businesses and new industries in our area."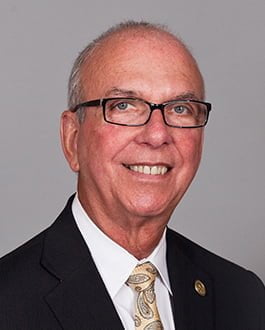 Keon said one area the university plans to expand into is cybersecurity, for which the university just received a $6 million grant. One graduate from the university already has opened a cybersecurity company.
Years from now, Keon said, he hopes there is more than one of these types of companies in Northwest Indiana.
"It's thinking 15 or 20 years out," Keon said. "I think if all we do is look at what we did historically or feed current demands without thinking about future opportunity, then we're not doing the right thing for Northwest Indiana."
The university uses full-time recruiters to work with the community and make potential new students aware of the opportunities they might find at Purdue University Northwest. Each college also contains programs geared toward individual students.
"These full-time recruiters are assigned to various high schools that we know students come from," Keon said. "The recruiters work with as many of the high school counselors and advisers as they can to try to make them as aware as possible of programs that we have and programs where there are specific needs that students could start from high school and pretty much know they could get a job when they're finished."
Meeting community needs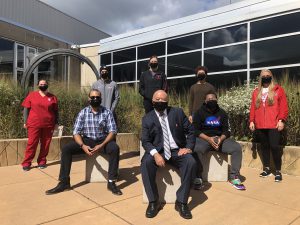 Ken Iwama, chancellor at Indiana University, said what is needed in the community determines their programs.
"We're constantly, all our program development, is geared towards what's needed in our communities — what are people coming to us and saying, 'this is a program that will succeed,'" Iwama said.
As the university assesses what the community may need in the future, Iwama said college administrators also think about what is needed currently to determine the different ways the college might be able to assist.
When a teacher shortage emerged at Gary Community School Corp., Indiana University Northwest was able to provide an 18- to 24-month certification program to fast-track teachers to help, he said.
"Here's a community need, and there's a market for this, and we're here on the other end providing that connection to be able to help our communities, but at the same time, this is leading to an increase in graduate enrollment," Iwama said. "Now, because we're doing significant outreach for the other schools as well, more and more are interested … in terms of community engagement and reading the community, those relationships are some of the most powerful things that we need as an institution to continue to thrive and survive."
Iwama, who previously worked with community engagement, said it's critical for the university to engage with surrounding audiences, such as K-12 students, businesses, elected officials, community-based organizations, alumni and more, to allow them to "rediscover" IU Northwest to advance enrollment.
"It's really taking those two pieces — that energy and that audience — and really reintroducing ourselves and rediscovering what we have to help us develop more of our market share of students moving forward," Iwama said.
Reengaging with high schools is especially important, Iwama said, noting that the pipeline for high school students to IU Northwest will not be there forever and is a task the university must continue to work at.
"To constantly let the faculty, the teachers, the principals, the superintendents, the guidance counselors know that constant rediscovery of who we are, so when they're advising students on where to go, it's 'Do you know IU Northwest has that program? Do you know IU Northwest excels in supporting students?' that mentor-relationship, if you're looking for that close contact," Iwama said.
Building relationships
José Padilla, the new president of Valparaiso University, also said the university looks to assist the community while also creating new relationships with businesses, employers and potential students.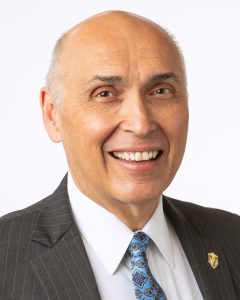 He said Valparaiso University provides a trained and educated workforce to the area while hoping that the community will rely on the university for specific tasks, needs and questions. There's an ecosystem in Northwest Indiana, Padilla said, and the university is part of that.
"We want to be as supportive as possible of that ecosystem," Padilla said. "It's mutual(ly) beneficial for the work, the employer community, the community themselves; we want to be part, in partial, to its growth and progress, and we think we can be that."
To be good neighbors, Padilla said the university tries to participate in the community not only in the chambers of commerce but also in other organizations to keep an ear to the ground and pay attention to what might be needed in the community.
"Particularly in the aspect of the chambers, it's our way to get an idea of the emerging and changing and evolving marketplace in Northwest Indiana, and it's also being more directly involved with the various employers themselves," Padilla said.
As Padilla begins his work with Valparaiso University, he said, in his first year, he hopes to reach out and have meetings with different employers throughout the Region to discover how the university can meet the needs of the workforce.
Padilla has created a committee at the university to consider how they can expand online offerings not only in traditional majors but also for shorter programs, like certificate programs and targeted training.
"That's part of me having discussions with them on how we can meet their needs," Padilla said. "It may be, for example, they say they're looking for training in a particular area, and we want to be ready to try to meet that need by providing that type of programing."
The university has been flexible, Padilla said, but he believes even more flexibility is possible to support the community.
"COVID has taught everybody that we can do a lot more online," he said. "It has shown us that we have a lot more capability than we may have thought of in terms of providing online programming."
Meeting workforce needs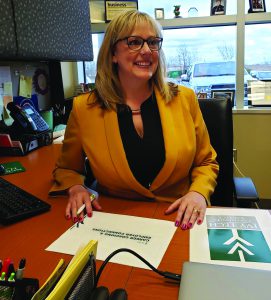 DeeDee White, the executive director of Career Coaching and Employer Connections at Ivy Tech Community College's Lake County campus, said the college looks to "connect talent to opportunity" by assessing who is hiring in the area and providing customized training.
The college recently implemented the initiative White directs, Career Coaching and Employer Connections. Its goal is to change the student experience at the college by assigning students with a career coach to assist them with resumes and interview skills and connect them with work-and-learn opportunities.
"We're going to continue to connect with industries so that we can understand what their needs are so we can support them while assisting our students with making good decisions about their career choices," White said.
White said Ivy Tech can assist students who might need additional help just getting to class. Those aids may include child care or transportation resources.
"Every college and university are faced with enrollment issues — many of us are clamoring for the same students," White said. "One of the things I think Ivy Tech does really well is we have support systems in place for our students.
She said not only can Ivy Tech assist with tuition through grants and other funding sources, but it also recognizes many students face barriers that keep them from getting the education they need for a better career.
As the college works to make sure potential students know Ivy Tech is the place for them, White said Ivy Tech is positioned to address challenges students may have while also providing them with future opportunities in their careers and to propel the community as well.
"We want our community to stay intact," White said.
"We want our students to stay here after they complete (school). Northwest Indiana wants that — we want our top talent to remain here and to live and thrive here in our community."
Click here to read more from the June-July 2021 issue of Northwest Indiana Business Magazine.