Sound services, infrastructure planning give state-made goods outlet to global markets
In the heart of the Midwest, Indiana's agriculture and manufacturing industries have long been a staple of its economic health.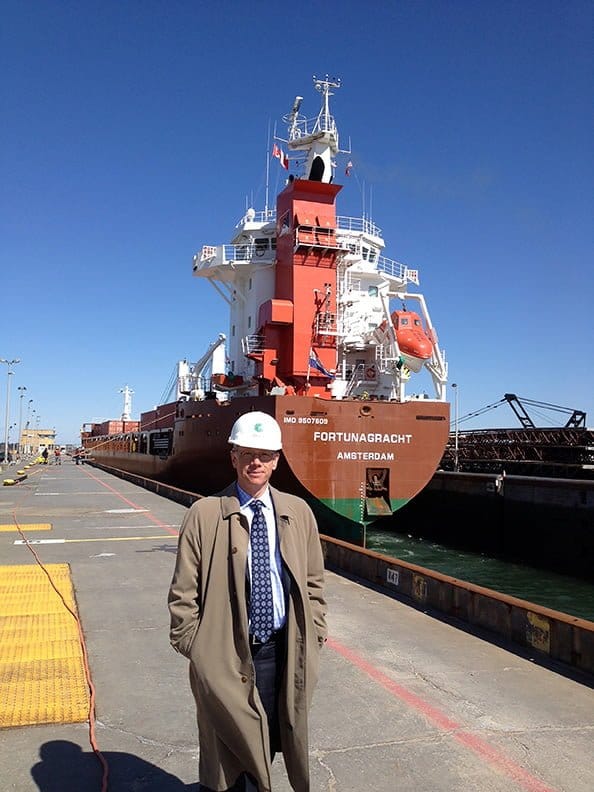 But with the advent of the internet, the world became smaller and local companies suddenly had a global reach at their fingertips. Today, a rising number of Indiana goods find their way to Mexico, Germany and beyond via local air and water ports. Thanks to infrastructure improvements and long-term planning, that's not a trend expected to change anytime soon.
One benefit that Indiana has as an exporter is, perhaps surprisingly, its location. Nestled between the Mississippi River and the Great Lakes, right along major interstates and rail lines, the state has a variety of shipping options available to exporters. That variety gives companies the flexibility of knowing that, even if a highway is under construction or a river floods, there still are other options to move their freight.
"Certainty is as important as cost in transportation logistics, and that's appealing," said Craig H. Middlebrook, deputy administrator of the Great Lakes St. Lawrence Seaway Development Corp. "It adds tremendous resiliency to the economy."
Consider that Elkhart enjoys $1.8 million in economic impact from exports, according to the Office of the United States Trade Representative. South Bend, meanwhile, sees $1.2 billion from exports, and Michigan City brings in $320 million.
Indeed, the state is the eighth-largest agricultural exporting state, sending more than $4.6 billion in soybeans, corn, grains and other farm products to foreign countries.
Manufacturing, meanwhile, also exports goods worldwide. That includes chemicals, machinery and electronic products. The largest manufactured category, however, is transportation equipment, with more than $12.5 billion exported annually, according to state trade data.
Utilizing air freight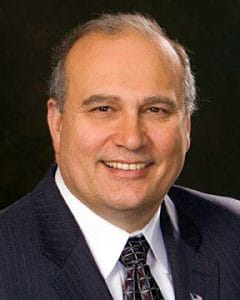 At South Bend International Airport, global exports are indeed on the rise.
"We've seen a significant increase in the last couple of years," said Mike Daigle, executive director.
Before 2020, the airport generally saw between 7.5 million and 9.5 million pounds of goods ship from its facility. But in 2021, that jumped to 11.6 million and had settled at 10.5 million by early 2022.
Much of that growth came from planned business decisions by both UPS and FedEx to upgrade the aircraft used in South Bend, so that larger aircraft carrying more cargo could leave the airport. South Bend International Airport had the infrastructure in place to handle that shift, Daigle explained.
"We have to be prepared for whenever they are ready to grow, whether it's cargo or passenger activity," he said.
Now that the airport has seen that growth, it is primed for even more business moving forward. Daigle explained the airport is busy enough to qualify for federal funds that will go toward infrastructure improvements — making the airport a viable shipping option for local companies for many years to come.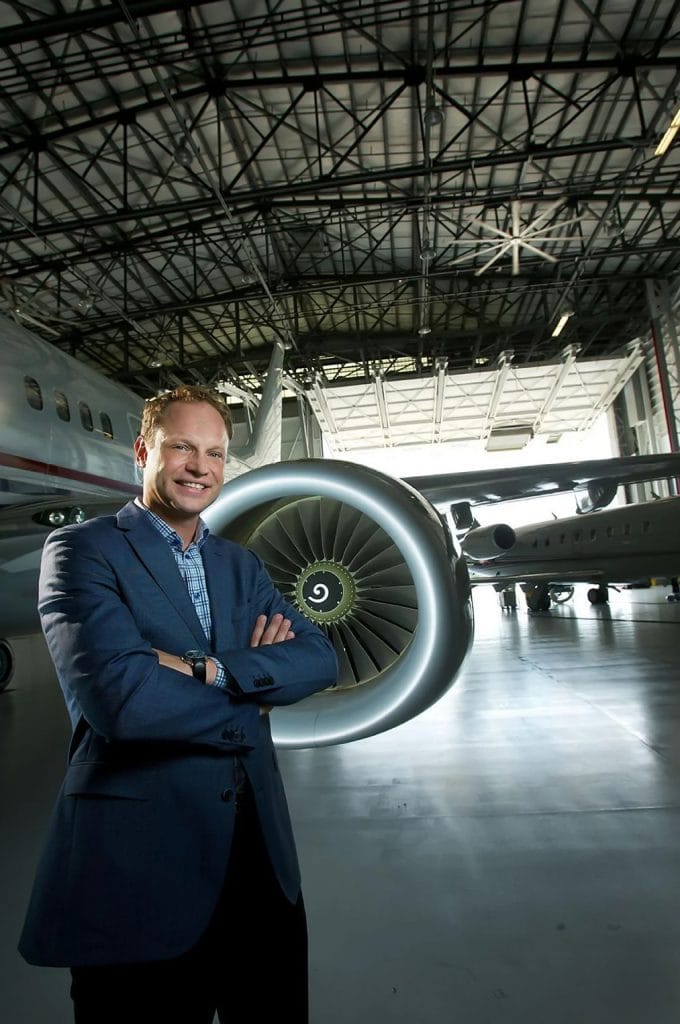 At Gary/Chicago International Airport, intentional planning has set up the facility for cargo growth as well.
"I see opportunities at this airport, and it's really exciting to be part of something that's a catalyst for change," said Dan Vicari, executive director.
In 2015, airport leaders extended the runway to 8,900 feet, allowing heavy cargo planes to use the airport. Now, the airport is moving forward with a $15 million project to build a wide body ramp at the end of its runway for planes to exit and unload freight.
Today, the Gary/Chicago airport is the state's third-largest freight airport, having experienced a 90% increase in 2021.
"We went from odds and ends cargo to having more regular UPS business," Vicari said. "I see cargo playing a primary role in steady growth at the airport."
From pharmaceuticals to automotive parts, the Gary/Chicago airport sees diverse freight move through its facility. It offers the benefit of proximity to Chicago but without the congestion of a larger metro airport. Vicari aims to see multiple cargo carriers operating out of his airport, and he believes the business demand is there to sustain it.
"We're not seeing anything slow down," he said. "The word's out that we have state-of-the-art facilities and are close to Chicago. That's going to sustain where we are headed."
Maximizing water cargo
Boat transports are growing as well, with Indiana companies using the Ports of Indiana to access both the Great Lakes and the Atlantic Ocean, as well as the Mississippi River and Gulf of Mexico.
The Burns Harbor port, east of Gary along the shores of Lake Michigan, recently was acknowledged for its second year in a row with the U.S. Great Lakes Saint Lawrence Seaway Development Corp. Pacesetter Award. That was a nod to the 135% year-over-year increase in international tons shipped from Burns Harbor, said Ryan McCoy, port director.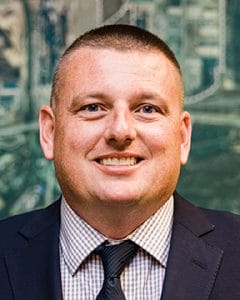 "We saw great growth opportunities in 2021, from steel slabs to coils to salt to foundry coke," he said. "Burns Harbor handled 3.39 million tons in 2021, up nearly 50% compared to 2020 and reached its highest annual shipment total since it began operation in 1970."
Burns Harbor is home to many outgoing Indiana projects, including steel, limestone and storage tanks. It aggressively pursues port tenants in the agriculture, industrial and logistic industries, touting both its strategic location and multimodal connections.
That's also why the port is pursuing infrastructure improvements, guaranteeing an ability to be a major shipping partner for Indiana companies in the years to come. The port has plans for a new bulk transload facility and rail yard, streamlining cargo transfers between water, truck and rail. It also intends to expand its bulk handling facilities and build a new truck marshaling yard. Already, construction of two new rail yards has been completed.
"Our goal is to always be bigger, better and faster," McCoy said. "Approximately $28 million is being invested in a Burns Harbor expansion."
Shipping on the Great Lakes increased by 1.14% in 2021 and is expected to maintain at that rate. Much of what's moving on those waterways are bulk commodities, such as grain and steel. Because of that, the supply chain disruption that made so many recent headlines did not cause much of an issue. It also drew attention to alternate shipping options such as those found at Burns Harbor.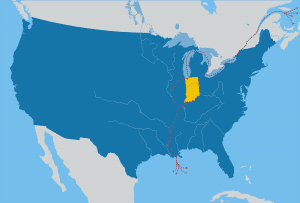 "There's been much more attention focused on shipping containers on the Great Lakes," Middlebrook said. "The certainty of the logistics of shipping in the Great Lakes has caught people's attention."
Regional benefits
Access to easy, diverse shipping options that take Indiana cargo into other countries is certainly seen as a boon to the Region.
At Burns Harbor alone, the economic impact of its facility on the Region is $5.2 billion annually, according to a 2020 study by economic consulting firm Martin Associates. More than 30,000 people are employed here because of the port, and its $4.57 million in tax revenues support local cities, counties and schools.
"The Ports of Indiana helps grow business for Indiana's economy by fully leveraging and utilizing our valuable assets to create a competitive advantage for our customers," McCoy said.
It's also a critical component for Northwest Indiana's steel industry. In fact, though Burns Harbor is a relatively young Great Lakes port, it also is "one of the most prominent ports in the Great Lakes, particularly in the steel area," Middlebrook said. "The role of Burns in moving steel production can't be underestimated."
At present, grain freight numbers are expected to increase as the war in Ukraine continues. Even early in the Great Lakes shipping season, 175,000 metric tons of grain already had been moved. That's a 175% increase over the start of 2021's season.
"Areas that use Ukrainian grain are now looking to replace or subsidize it, which should increase demand for us," Middlebrook said.
All of that means more jobs, higher tax revenue and more public funding throughout the Region. Job creation numbers for Burns Harbor alone reached almost 31,000 in 2019, the most recent data available. Likewise, the port contributed more than $400,000 in taxes to local communities and had a total economic impact of $5.2 billion.
That's why Middlebrook considers Burns Harbor a key player in the Region's economy.
"The economic impact to the Region and beyond is tremendous," he said.
Despite being in America's heartland, Indiana's international reach is indeed blooming, thanks to air and sea shipping methods that are both convenient and accessible in Northwest Indiana. But truly being able to take advantage of growth opportunities means foresight in building infrastructure, making industry connections and anticipating market trends. That's something Northwest Indiana shipping leaders say they consider every day.
"Some of what we are working on is 10 years into the future," Daigle said. "We're just focusing on what will be needed down the road and recognizing that South Bend airport really is an economic engine for our community."
Click here to read more from the August-September 2022 issue of Northwest Indiana Business Magazine.