South Bend executive finds new life passions in competition, living healthy lifestyle
A few weeks earlier in May, Hartley participated in a 70-mile gravel bike ride, 5,000-feet above sea level in Phantom Canyon, Colorado. Her summer was equally busy with another race in Michigan and another in La Porte, and on Oct. 2, she will take part in an Ironman competition in Muncie, which involves swimming, running and biking.
Life wasn't always this extreme for Hartley, chief strategy officer for the South Bend-Elkhart Regional Partnership.
"I didn't really do too much … no exercising or anything like that," Hartley said about her life three years ago. She lived in Chicago for about 10 years before moving to South Bend about six years ago.
"Living in Chicago, all I did was work and commute," Hartley said.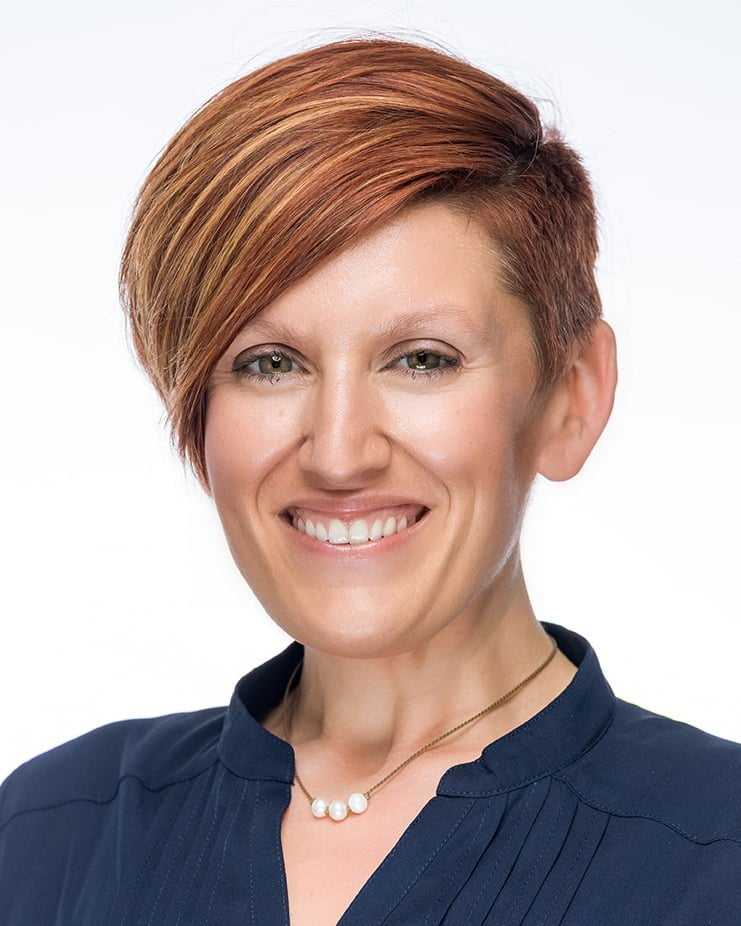 After struggling with weight gain, Hartley decided she needed a change.
"I started to look at time a little differently," she said. "I had just turned 31 and recognized that I probably have another 50 summers, (and) that's really not that much."
Hartley made changes to her life, specifically addressing her health.
"I've only got one body, so I'm going to take better care of mine," she said. "Exercising really helped balance out some of the work stress and then being able to destress through this intense workout."
Hartley admits struggling with how she previously viewed herself.
"I was overweight for sure," she said. "I've always been a heavier-set individual, and I've struggled with body image most definitely."
Three years and 80 pounds lost later, Hartley now releases life and work stress through exercise. Of course, it wasn't easy for her.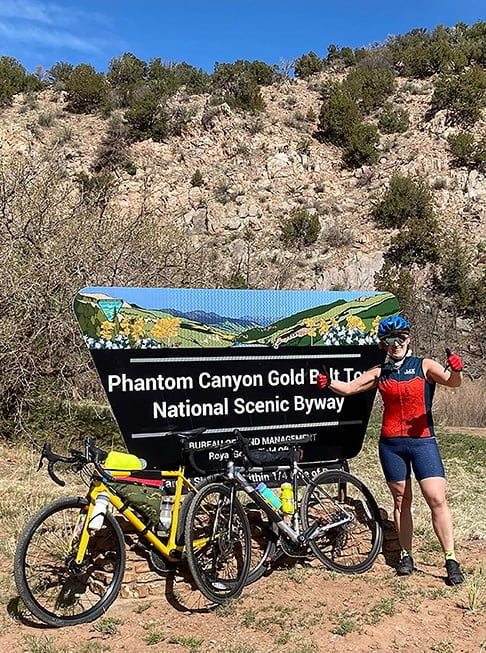 "I've been very open about losing weight," she said. "And when I started to lose weight, the purpose of doing triathlons and stuff like that wasn't just to lose weight, (but) I needed to set a goal."
Hartley has embraced the idea that hard work pays off. "I try to embody that every day," she said.
For Hartley, making the time and commitment are things she encourages others that they can do, too.
"When I hear people say, 'I don't have time to do these things.' I just really stress that when you make things a priority, you always have time, and we all have the same amount of time," Hartley said. "It's the days you hate getting up at 4 or 5 a.m., but once you achieve that goal, it feels great."
While the pandemic impacted almost every aspect of life for most people, Hartley says exercising helped protect her from the virus.
"My belief is that being healthy has made me be more resilient to COVID-19," Hartley said.
In fact, during the shutdown, Hartley took up another activity: scuba diving in the cold waters of some inland lakes in Indiana.
"I went scuba diving, and the water temperature was 42 degrees," Hartley said.
Losing weight also meant eating right.
"I'm a pescatarian, so that means I eat fish and seafood, (and) I sometimes eat eggs, (but) I don't eat meat, and I don't miss it," Hartley said. "I was vegan in college, and when I lived in Chicago, it was a lot easier to be vegan there."
Hartley's friend Brian Pawlowski has known her since 2017.
"Bethany exemplifies the ideas of continuous improvement," he said. "She sees every minute of her day as an opportunity to get better at some aspect of her life that's important to her, (and) the physical activities she pursues are challenging and require discipline and training, (so) they reinforce her intellectual and professional pursuits."
Pawlowski said he has seen Hartley's competitive spirit up close.
"I have done some long CrossFit and scuba sessions with her," he said. "She's constantly seeking out new challenges and experiences. Scuba is a good example."
He said Hartley took her certification process head-on and continued to develop herself and is now working on her rescue diver qualification.
"And, in the midst all of these types of experiences, the conversation is equally high level," Pawlowski said. "(Bethany) pushes people to have meaningful conversations about life and professional and personal pursuits, (and) so much of conversation these days centers on the mundane or inconsequential."
He said that is never the case with Hartley.
"She simply doesn't waste a minute of her day," Pawlowski said. "Her mind is always focused on how to better herself physically and intellectually, (and) that can be exhausting for most people (but) not for her, (so) she's a great example of what goal setting, consistency, discipline and drive can do to a person's life."
Click here to read more from the August-September 2021 issue of Northwest Indiana Business Magazine.