by Lesly Bailey
'Tis the season to start holiday shopping! This year's executive gift guide spotlights small businesses throughout the region and the unique products and services only they could offer. With Small Business Saturday on Nov. 26, mark your calendars to shop local and help the entrepreneurial community continue to flourish.
For Her
For the fashion-ista
Seasons on the Square–Owner Donna Phelps stocks the shelves of her women's boutique with brands such as Joseph Ribkoff, Frank Lyman and Tribal Sportswear.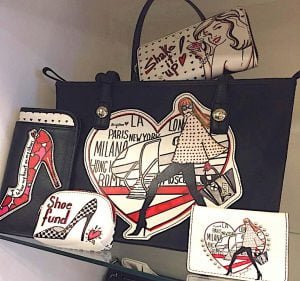 WE RECOMMEND: Grabbing a Brighton accessory from the large selection. Seasons on the Square is located at 1 Lincolnway in Valparaiso. For more information, visit www.seasonsonthesquare.com, call 219/465-0165 or email donna@seasonsonthesquare.com.
For the exercise fanatic
Barre + Beyond Studio–The boutique fitness studio specializes in Mind over Matter Method, M3, to help participants achieve long, lean sculpted muscles. Owner Orlee Glazer brings her mix of ballet, Pilates and barre techniques to women in the region.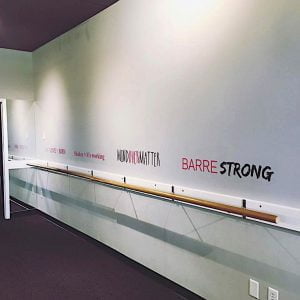 WE RECOMMEND: A gift card for a class or a piece from the workout clothing lines, including Beyond Yoga, Alo Yoga and Splits59. Barre + Beyond Studio is located at 3907 N. Calumet Ave., Suite 207, in Valparaiso. For more information, visit www.barreandbeyondstudio.com, call 219/929-1550 or email info@barreandbeyondstudio.com.
For the wine connoisseur
Running Vines Winery–Cousins Nicole Caylor and Walter Novosel pour their family's passion for running into each bottle of wine, which features the team's unique blends. The winery offers a calendar full of events, including fun runs, book club events, wine and canvas paint parties and trivia nights.
WE RECOMMEND: A bottle from their race collection, which is for the sweeter palate. Running Vines Winery is located at 119 S. Calumet Road in Chesterton. For more information, visit www.runningvines.com, call 219/390-9463 or email info@runningvines.com.
Adding flavor
Tasty Olive Company–Lynn and Al Gandolfi's story began with an initial visit to an olive oil shop in Wisconsin, where they discovered a love for creating marinades and enjoying dishes with products from around the world. Their shop spotlights extra virgin olive oils, flavor-infused oils, balsamic vinegars and specialty products, such as pepper jelly and sea salts.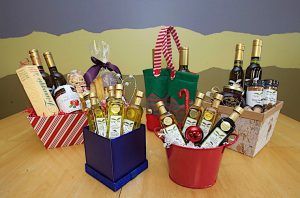 WE RECOMMEND: Putting together a custom gift basket filled with a selection of products. Tasty Olive Company is located at 2014 45th St. in Highland. For more information, visit www.tastyolivecompany.com, call 219/924-7881 or email sales@tastyolivecompany.com.
Adding bling
Martin Binder Jeweler–Family-owned Martin Binder's roots, as a small watch-making shop, have grown and developed over the years, culminating with its move to a larger space on U.S. 30 in Valparaiso.
WE RECOMMEND: Choosing a charm from the Pandora shop or selecting a starter bracelet to build a Pandora collection. Martin Binder is located at 650 W. Morthland Drive in Valparaiso. For more information, visit www.martinbinder.com, call 219/462-5931 or email info@martinbinders.com.
For Him
For the stylish guy
Rusted Oak–The gentleman's boutique brings together all of the elements needed to stay stylish no matter what the occasion. From suits and ties to shoes and casual wear, owner Robert Ordway offers custom clothing and tailoring services as well as spotlights books by region authors.
WE RECOMMEND: A grooming item that features a signature scent by Would You Lather out of Fairland, Ind. Rusted Oak is located at 19 Lincolnway in Valparaiso. For more information, visit www.rustedoak.co, call 219/510-0016 or email Robert@rustedoak.co.
For the cigar enthusiast
Karma Cigar Bar–With more than 900 cigar facings, owner Dhiren Shah and team offer a large selection of premium cigars to purchase as well as an atmosphere to connect with the cigar-loving community.
WE RECOMMEND: Any item from the line of cigar cutters or lighters by XIKAR or have a member of the Karma team assist in picking out a cigar based on individual tastes. Karma Cigar Bar is located at 850 W. 81st Ave. in Merrillville. For more information, visit www.karmacigar.com, call 219/756-0698 or email info@karmacigar.com.
For a unique taste
Burn 'Em Brewing–Launched in 2013, the Burn 'Em Brewing crew infuses creativity into the Northern Indiana brewing landscape. Beyond growlers, beer lovers can pick up a four-pack of 16-ounce cans in Burn 'Em's signature flavors.
WE RECOMMEND: Popping in to see what's on tap, in growlers or cans, as batches of the brews change on a regular basis. Burn 'Em Brewing is located at 718 Freyer Road in Michigan City. For more information, visit www.burnembrewing.com, call 219/210-3784 or email zach@burnembrewing.com.
For the sports collector
More Fun Sports Cards Store–Owner Ken Zajkowski has been in business for more than 40 years and has 40 years of collecting experience. He has nostalgic collectibles, baseball, football, NASCAR and hockey cards and back-issue comic books.
WE RECOMMEND: Checking out his certified autographed memorabilia collection. The store is located at 706 Joliet St. in Dyer. For more information, visit www.morefunsportscards.com, call 219/322-5080 or email morefuncollect@comcast.net.
For the book worm
O'Gara & Wilson Antiquarian Booksellers–Chicago's oldest bookstore, established in 1882, now calls downtown Chesterton home. Owners Doug and Jill Wilson carry on the tradition of used bookselling and also feature autographs, old documents, artwork and book-related collectibles on their shelves.
WE RECOMMEND: Browsing the shelves for the perfect gift at the store, located at 223 Broadway in Chesterton. For more information, visit www.ogaraandwilson.com, call 219/728-1326 or email books@ogarawilson.com.
For Employees and Clients
Satisfying the sweet tooth
Cute as a Cupcake! Cupcakery & Bake Shop–Handcrafted cupcakes are available in sugar-free, gluten-free, organic and vegan options. Owner Michelle Wainwright and her crew put together sweet creations with fine ingredients in traditional, seasonal and specialty flavors all wrapped up in a cute package.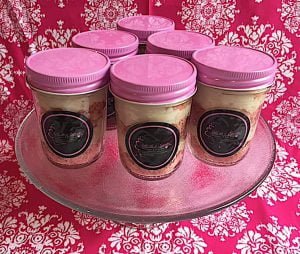 WE RECOMMEND: Catering an office holiday event with the special treats or, for individual gifts, the cutie cupcakes in a jar, which feature a ready-to-eat jarred delicacy in any of the shop's flavors. Cute as a Cupcake! is located at 2008 W. 81st Ave. in Merrillville. For more information, visit www.cuteasacupcake3.com, call 888/719-9591 or email cupcake@cuteasacupcake3.com.
For people and pets alike
Uptown Cakery–From tarts and cookies to pies and brownies, owner Kimberly Wertz brings dessert to a whole new level of sweet. The bakery has a range of flavors and specialty items available at the shop or by request.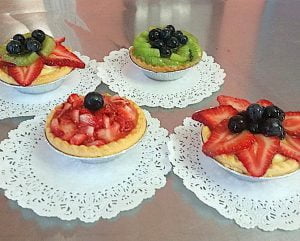 WE RECOMMEND: Celebrate the holidays with staff members or clients with a breakfast event brimming with pineapple orange muffins. For those employees who love their pooches, order homemade dog treats for the furry friends in their lives. Uptown Cakery is located at 215 W. Eighth St. in Michigan City. For more information, visit uptowncakery.wix.com/cakery, call 219/814-7700 or email uptowncakery@gmail.com.
An eye toward design
Dust Furniture–At the intersection of art and function is Dust Furniture. Designer Vincent T. Leman brings basic design principles to life in unique furniture and accent pieces.
WE RECOMMEND: The Vento Wall Clock as part of the design series, which features a modern, abstract shape in vibrant colors. Dust Furniture is located at 456 S. Campbell St., Suite C, in Valparaiso. For more information, visit www.dustfurniture.com, call 219/464-9100 or email info@dustfurniture.com.
Custom offerings
Barbara Jean's Gifts & Gourmet–Owner Barbara Young strives to keep small business in the spotlight by featuring local products in her gift baskets. Local food products and artisan creations can be put together in a variety of containers from baskets and bags to coolers and decorative pails.
WE RECOMMEND: Contacting the staff for personalized assistance in putting together the ultimate basket of goodies. Barbara Jean's is located at 11039 Broadway, Suite B, in Crown Point. For more information, visit www.bjgiftsandgourmet.com, call 219/661-1900 or email barbarajeansgifts@gmail.com.
Shop and make an impact
Opportunity Enterprises Simply Amazing Market–The gourmet treats are hand-produced and packaged by participants of the Opportunity Enterprises program, which supports adults and children with disabilities.
WE RECOMMEND: A tin popping with popcorn flavors, including cheddar and caramel. The market is located at 2801 Evans Ave. in Valparaiso. For more information, visit www.simplyamazingtreats.com or call 219/464-2670.
For Holiday Entertaining
Fresh food experience
Spire Farm-to-Fork Cuisine–Chef and owner Brad Hindsley cooks up recipes based on the farm-to-table concept that he has cultivated from his family's farming roots. The restaurant's menu is constantly in-flux, depending on seasonal ingredients and local farmers and growers.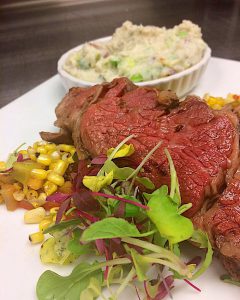 WE RECOMMEND: Checking out the menu online at www.spirefarmtofork.com or call 219/575-7272 for the latest dishes, as the menu tends to change every two weeks. The restaurant also features Saturday night entertainment at 6 p.m. Spire Farm-to-Fork Cuisine is located at 299 W. Johnson Road, inside the new clubhouse at Legacy Hills Golf Club in LaPorte. Reservations are not necessary, but recommended for dinner and larger parties.
Celebrating the season
Star Plaza Theater–As the iconic stage will see its final curtain call in the spring of next year, it's time to make a few more memories with its last season. Entertainers scheduled for the last lineup include LeAnn Rimes, Buddy Guy, the music of David Bowie and a Salute to the Sixties with Herman's Hermits and the Grass Roots.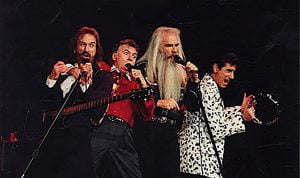 WE RECOMMEND: The Oak Ridge Boys Christmas Show on Dec. 18 as the group has performed at the theater the most over the years, hitting the stage for 37 consecutive years. The Star Plaza Theatre is located at 8001 Delaware Place in Merrillville. For more information on upcoming shows, visit www.starplazatheatre.com or call 800/745-3000.
Weekend getaway
Amish Acres–The only Amish farm listed in the National Register of Historic Places, Amish Acres features food, shopping and seasonal experiences. Eat a family-style feast, take a guided tour of the house and farm, enjoy the scenery on a horse and buggy ride and pick up some goodies to take home from the bakery or W.H. Best Meat & Cheese Shop.
WE RECOMMEND: Taking in a show at the Round Barn Theatre, which has hosted more than 100 Broadway musicals in the circular structure that was created from a 1911 resurrected round barn. Amish Acres is located at 1600 W. Market St. in Nappanee. For more information, visit www.amishacres.com, call 800/800-4942 or email amishacres@amishacres.com.