READI grant supports Urban League's efforts
to offer diversity, equity, inclusion training for companies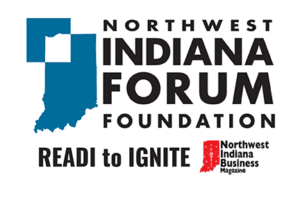 Editor's note: The Northwest Indiana Forum is partnering with Northwest Indiana Business Magazine to provide updates on READI grant recipients. This is the first in an occasional series.
Studies show that diversity, equity and inclusion business training has the potential to increase a company's sales revenue as well as its customer base and profits. That can only mean more economic growth and stability in Northwest Indiana.
Diversity, equity and inclusion is much more, though, than mere policies, programs, head counts or box checking. Equitable employers outpace their competitors by genuinely respecting the unique needs, perspectives and potential of all their employees, with the result that DE&I workplaces earn the deeper trust of their employees and show a meaningful commitment.
It's never been more important than now to build a supportive and inclusive workplace culture, but diversity, equity and inclusion isn't just the right thing to do. It also makes good business sense.
The Urban League of Northwest Indiana Inc. has been awarded $282,000 in Regional Economic Acceleration and Development Initiative grant funds through the Northwest Indiana Forum Foundation. The organization's mission is to promote and enhance services to improve the social, educational and economic conditions of African Americans and other minority groups in Lake, Porter and La Porte counties. With those funds, the Urban League will expand its existing DE&I business training program to afford more opportunities to regional businesses.
READI was launched by Gov. Eric Holcomb and is administered by the Indiana Economic Development Corp. READI builds on the framework and successes of the Indiana Regional Cities Initiative and the 21st Century Talent initiative, encouraging regional collaboration and data-driven, long-term planning that, when implemented, will attract and retain talent in Indiana.
In 2021 the Northwest Indiana Forum was awarded a $50 million READI grant to fund a list of 34 priority projects — including the Urban League's diversity, equity and inclusion business training program.
The READI grant's overall spending, sparked by the $50 million investment, is expected to exceed $600 million with an economic impact in the billions. The Northwest Indiana Forum is the Region's economic development organization, representing Lake, Porter, La Porte, Starke, Pulaski, Jasper and Newton counties. The grant funds are being managed by the NWI Forum Foundation.
The Urban League's READI funds will be used to provide awareness training opportunities to organizations in the Region and train and hire DE&I facilitators. The Urban League's extensive training programs are customized and personalized for each organization. They will provide the appropriate tools and framework both to identify and address systemic barriers to creating a diverse and inclusive workforce, which truly represents the citizens and the communities they serve.
"Whether you are looking to make your next hire or level up your day-to-day leadership, keeping DE&I in mind can have a positive impact on your staff and your business," said Dr. Vanessa McCloud, president and CEO of The Urban League of Northwest Indiana. "With a thoughtful and well-executed DE&I strategy, you and your teams can work together to create a strong culture. This helps your organization retain talent, drive growth, show the community you care, and give your company a competitive hiring edge. But it all starts with leadership and DE&I awareness!"
The READI grant's support of this type of change is what makes the projects it funds so important to the Region and its future.
Click here to read more from the April-May 2023 issue of Northwest Indiana Business Magazine.