U.S. Small Business Administration helps all Americans pursue dreams of business ownership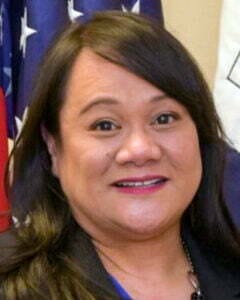 Madam C.J. Walker opened her first manufacturing facility on Indiana Avenue in Indianapolis in 1910. She produced Madam Walker's Wonderful Hair Grower, a scalp conditioning and healing product exclusively for Black women. Over the next decade, she expanded her small business by developing a sales network of Black women; she expanded salons; and she created training facilities worldwide. Walker became one of the richest Black entrepreneurs in America. I often wonder how much more successful she could have been if there had been an SBA to help her achieve her entrepreneurial endeavors.
Every person — no matter their color, status, location or how they identify — deserves a chance at pursuing the American dream of business ownership.
The Biden-Harris Administration is doubling down on its commitment to serve all entrepreneurs. Through the SBA Equity Plan, we are building intentional and meaningful relationships with trusted organizations and allies in socioeconomically disadvantaged areas to reach underserved communities, such as business owners of color and female business owners, to increase awareness and access to the SBA's innovative programs, funding options, no-cost counseling and contracting expertise.
Small business is the backbone of Indiana's economy, making up 99.4% of the businesses in the state and employing 1.2 million people. More than 42% of those small businesses are owned by women, and 15% are owned by those who are racial minorities. A staggering number of these businesses are solopreneurs who are women and people of color in underserved areas who traditionally lack structural supports to be successful and to build wealth through entrepreneurship. The SBA helps level the playing field.
Created in 1953, the SBA is the only cabinet-level agency dedicated solely to helping American small businesses thrive. Our programs directly connect entrepreneurs to SBA-backed community partners such as Indiana Small Business Development Centers, SCORE chapters, Women's Business Centers and Community Navigator Pilot Program partner organizations that also provide free in-person aid and counsel in local neighborhoods. Entrepreneurs can easily find SBA local resource partners on the SBA's website at the "get local assistance" page.
For those seeking help online, SBA's Indiana district office staff can guide them. Our page at SBA.gov provides useful information for small business owners who are at all stops on their entrepreneurial journey. We feature self-guided learning on the SBA learning platform, including a business guide to help. We help with a lender match tool to connect owners with SBA-preferred lenders for affordable financing, and we offer federal contracting and exporting assistance to help expand and diversify revenue streams. On our Indiana | U.S. Small Business Administration page, visitors can connect to Indiana district office staff and find links to Indiana-centric information and tools, including an event calendar that lists upcoming online, in-person and hybrid classes and events at no cost.
Our mission at the SBA is to help every small business owner pursue the American dream and create an economy in Indiana and in America that benefits everyone. From ventures such as child care centers and coffee bars, to small businesses that manufacture or install parts, and including — but not limited to — businesses that create and export goods, the SBA is the federal agency that strengthens the entrepreneurial ecosystem so that everyone has a fair shot to start, grow, expand, build and recover their small business while building and preserving generational wealth. This is economic equity in action.
Geri Aglipay is the U.S. Small Business Administration's regional administrator for Region V in the Great Lakes Midwest states of Illinois, Indiana, Michigan, Minnesota, Ohio and Wisconsin. She is the first Filipino American woman to be appointed to a regional position by any presidential administration. Aglipay is the principal representative of SBA Administrator Isabella Casillas Guzman and provides interface with regional, state and local elected and appointed officials, trade organizations and small business communities across the region. For more information about SBA programs and services, visit www.sba.gov.