Theme park visit began Hammond native's journey to becoming CEO of The Walt Disney Co.
Feb. 25, 2020, is a date Bob Chapek likely won't soon forget.
That's when global media and entertainment giant The Walt Disney Co. announced the Hammond native would take over as its CEO.
He replaced Robert Iger, the executive who directed Disney's long-running success, including record-breaking box office movies from Marvel Studios and the Star Wars franchise.
Iger, who served as Disney CEO since 2005, will remain with the company as executive chairman, leading its board of directors and creative endeavors through the end of his contract on Dec. 31, 2021, according to the company.
Chapek is appreciative of continuing to work with Iger as he transitions to his new role.
"Bob Iger has built Disney into the most admired and successful media and entertainment company, and I have been lucky to enjoy a front-row seat as a member of his leadership team," Chapek said the day his appointment was announced.
"Everything (The Walt Disney Co. has) achieved thus far serves as a solid foundation for further creative storytelling, bold innovation and thoughtful risk taking."
Chapek said his affinity for Disney began when he was a child during vacations to Walt Disney World in Florida with his family.
"My sister and I were the first in our family to go to college, and (becoming CEO of The Walt Disney Co.) was not even a distant dream," Chapek said. "My parents took us to Walt Disney World a number of times, which is how I first fell in love with our parks."
Looking back on his childhood visits to Disney World, he said he knows the impression the theme park can leave on someone. Just recognizing characters like Mickey Mouse and visiting sites such as Cinderella's castle can have a powerful effect.
"It's one of the reasons it's such an honor and privilege to lead this company and help create stories and experiences that can change people's lives," Chapek said.
Chapek has worked for the Disney company almost 30 years. He earned a bachelor's degree in microbiology from Indiana University and a master's degree in business administration from Michigan State University.
He most recently served as chairman of Disney Parks, Experiences and Products. Chapek oversaw Disney's largest revenue-generating segment, which experienced 18% growth between 2016 and 2019, and brought in $26.2 billion in revenue for Disney during its 2019 fiscal year.
Chapek said, growing up in the Midwest, specifically the Region, shaped his values and ultimately the decisions he made throughout his life and career.
"Like most people, the experiences I had and the values I was taught as a child have had a tremendous influence on my life," he said. "Hard work, integrity and optimism were important in my family, and I think, have been critical to my career."
Those also are characteristics he seeks in people.
"I also learned early on the importance of family and community, which is why, although I have a demanding schedule, my family comes first."
Chapek has family in the Region and returns for visits when time allows. He and his wife, Cynthia, have three grown daughters and three grandchildren.
The Disney Co.'s board said it was actively working on a succession plan for years and unanimously elected Chapek because of his "proven ability to deliver strong results across a wide array of businesses, and his tremendous understanding of the breadth and depth of the company and appreciation for the special connection between Disney and its consumers."
Sheila Matias, executive director of The Leadership Institute at Purdue University Northwest, said leaders are learners.
In Chapek's case, spending almost three decades in assorted roles with Disney before his promotion provided him ample opportunity to learn the business. He's also collaborated with leaders from other organizations, serving on the board of directors of Make-A-Wish America since 2018.
"A person who is willing to do the work can become a good leader," Matias said. "I'm a believer that leaders are made, not born; they are the result of an openness to learn from others and from experience."
Chapek said the Region and Indiana always will be a part of him.
"Everyone gets a certain feeling when they think about where they grew up, and I'm fortunate that my memories are so positive," he said.
Click here to read more from the June-July 2020 issue of Northwest Indiana Business Magazine.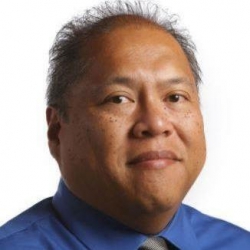 Latest posts by Larry Avila
(see all)