Care + common sense = CASA volunteer
Sarah Fink says it doesn't take much to become a Court Appoint Special Advocate or CASA for short. "You just have to be a caring person. You have to want to help children," Fink says. "All you need is care and common sense. We teach you the rest."
Fink is program director for CASA of Porter County, a national program with chapters throughout the country. In Porter County, the CASA program is operated through the Family and Youth Services Bureau. CASA volunteers act as advocates for abused or neglected children in the court system and represent the best interest of a child in juvenile court proceedings.
"Our volunteers are just regular community members who are trained by the court system. They represent the best interest and needs of kids. They get to know the children, get to know their parents, everyone in the child's life," Fink says.
In November, Ideas in Motion Media of Valparaiso honored CASA of Porter County with its 6th Annual Good Life Award, one of three Porter County nonprofits recognized at the event. "We recognize nonprofits that have a great story to tell," says Chris Mahlmann, founder, CEO and publisher of Ideas in Motion Media. "It's hard to stand out among nonprofits. There are so many outstanding organizations. With CASA of Porter County, you think of the kids that they are serving. Sometimes those kids, no one is speaking on their behalf."
Judy Hain became a CASA volunteer seven years ago. "It's difficult to see children removed from their families but it's even more difficult to know they are in danger if they stay," Hain says. The children she advocates for range from newborn to teenagers, with some cases lasting until the child becomes an adult. "Some children are able to be returned to their parents. Some parents realize that they are not currently in a position to care for their child and they make the heart-wrenching decision to do what is best for their child and let the child be adopted," Hain says. "I research my cases so I can make informed recommendations to the court. We are very lucky that the magistrate values what we do and considers our recommendations when making her decisions."
Porter County Juvenile Court Magistrate Gwen Rinkenberger says the role of a CASA volunteer is invaluable. "They are there so they can report back to me what the facts are, how the children, how the parents are doing, are the children safe, can I send them home," says Magistrate Rinkenberger, who has served as judge for six years. She says CASA volunteers are not there to back up decisions from others. "CASA is independent. They may disagree with DCS (Indiana Department of Child Services), they may even disagree with me, which is fine," Rinkenberger says. "It can take an emotional toll (on the CASA volunteer). It takes an extraordinary amount of time. It has to be somebody who really wants to help children, somebody who is a caring person and willing to give their time to people who need help."
Omi Suiter started with CASA in 2016 because of her passion for children and says it can often be challenging. "There are times you fight anger thinking about how these children are neglected or ignored. I realize when parents are in the midst of issues they don't always see the full picture of what's going on in the hearts of the children so I try to remain objective," Suiter says. "I have to realize that my normal may not be someone else's normal. I can't judge anyone I just have to remain focused on helping the child." Although the job can be difficult, Suiter recommends others volunteer for the CASA program. For information on the CASA of Porter County program, visit fysb.org/casa-program.
Click to read more from the Feb-Mar 2018 issue of Northwest Indiana Business Magzine.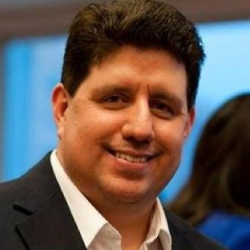 Latest posts by Michael Puente
(see all)