Bankers say virtual meetings, heightened transaction security essential tools for today's business environment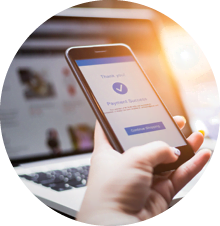 The Pew Research Center found since 2000 that Americans have been increasingly connected to the world of digital information while on the go either by smartphone or other mobile devices. The think tank in April found 85% of Americans own a smartphone, up 35% since 2011.
This trend has translated to exponential growth in mobile banking. DataProt, a website dedicated to cybersecurity, found 86.5% of Americans used a mobile device to check their bank balances in 2020, and the total value of payments made using a mobile device reached $503 billion last year.
But this development also has meant more instances of fraud. Fraudulent mobile transactions increased by more than 600% since 2015, according to DataProt.
Business customers are more concerned about fraud today than they were as recently as two years ago, said Samantha Vanosky, vice president-treasury management officer at Munster-based Peoples Bank. Its parent company changed its name to Finward Bancorp earlier this year.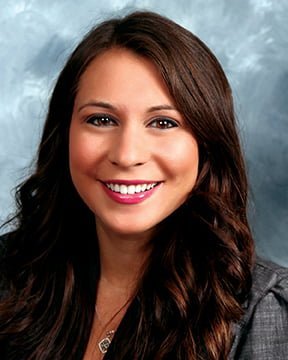 "Business customers frequently ask what they can do to protect their accounts," Vanosky said. "They are looking for secure ways to make and accept payments while making the process easy for both parties."
Banks today have an array of services to provide secure transactions for clients.
"In today's climate, fewer people carry cash and checks, and we are experiencing an increased demand for business customers to have the ability to accept credit and debit cards for payment," Vanosky said. "It is imperative that businesses are able to accept card payments to succeed, and Peoples Bank has options to suit all types of businesses."
Whether a client is a small business conducting a few transactions or a larger business making thousands of monthly sales, she said Peoples Bank is ready to assist with its resources of online account monitoring tools and fraud prevention services.
"We encourage all business customers to enroll in digital banking to utilize these tools," Vanosky said. "It is important that customers act as fraud preventers as well and check their transactions regularly instead of waiting for a statement at the end of the month."
Peoples Bank's Check Positive Pay matches a check serial number, amount, date and payee to the file uploaded in its business online banking to ensure all of a check's information matches.
"If anything does not match, an exception is created, and the business has the ability to view and return the item without any funds being taken out of the account," she said.
Preserving personal interaction
The COVID-19 pandemic put a hold on face-to-face connections between bankers and clients for most transactions, but that wasn't necessarily a problem. Technology has made banking relationships, like many others, easier to maintain.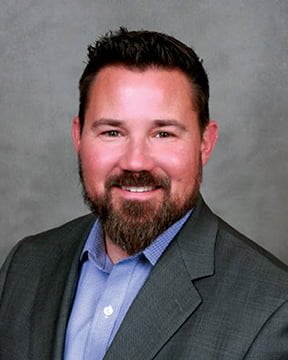 "We were fortunate in that, prior to the pandemic, the bank was already investing in virtual technology," said Michael Schneider, community market president at First Financial Bank.
With the Payroll Protection Program enacted by Congress, lenders were extremely busy assisting clients.
"Literally the bank made calls to thousands of clients across the footprint," Schneider said. First Financial processed $1 billion in loans under that program.
Artificial intelligence software helped bank employees evaluate applications for the loans, he said.
Technology allows multiple ways to meet customers where they are comfortable, Schneider said.
Centier Bank also relied heavily on technology to assist clients.
"During the pandemic, it was essential that we were able to find a way to safely meet with our business clients to assist them with obtaining SBA PPP loans, providing them with payment relief loan modifications and financing for new business opportunities," said Tom Wilk, senior vice president and chief lending officer for business banking at Centier.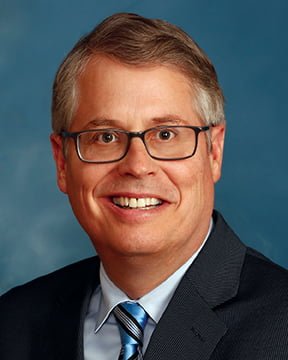 At 1st Source Bank, the pandemic meant adapting to new ways to communicate.
"There was a slight technology learning curve on both our end and that of our clients, but once everyone was comfortable with the technology, the adoption was fairly easy," said Matt Vessely, regional president with 1st Source Bank.
Planning paid off for Centier, Wilk said.
"When it was not safe to meet in person, we regularly used Microsoft Teams to meet virtually with our business clients and prospects," he said. "We were very fortunate to have had a business continuity plan in place at Centier that better prepared us to work remotely and meet virtually to conduct business."
Vanosky said technology enhances the customer experience.
"It does not replace the relationships we build with them," she said. "As we adapt to a constantly changing environment, it is important to let our customers know what technology is available that will make their lives easier."
She said Peoples Bank employees build relationships with customers by getting to know them and recommending solutions to meet their unique needs.
"They appreciate being shown what services we offer that will add protection and convenience to their banking experience," Vanosky said.
Maintaining relationships
Bankers at 1st Source worked with clients to determine their preferred way of communicating, then used that means of keeping in touch.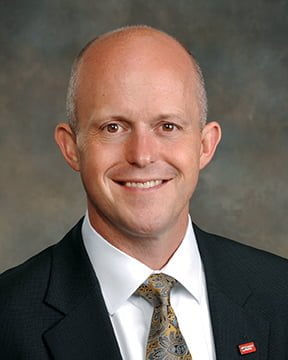 "If a client preferred telephone, we called. If they preferred videoconferencing, we would meet virtually," Vessely said. "Overall, the adjustment was not difficult once we understood each client's preference."
Wilk is happy to meet with clients in person again now that COVID-19 vaccines have allowed the world to begin returning to normal, he said.
"It will be nice not to hear the common 2020 phrase, 'Your mute button is on!' during those virtual meetings," Wilk said.
First Financial, like other banks, is relationship focused. Bankers engage clients the way they want to be engaged. Some clients preferred to bank virtually even before the pandemic made it the norm.
The popularity of interactive teller machines with self-serve transactions and the ability to engage virtually proves this point, Schneider said.
Some of the clients with long-established relationships prefer to communicate via email, Schneider said. That isn't a problem, because it's all about making banking more convenient for customers.
"We at First Financial have always worked hard to be with our clients when they need us," Schneider said. That might mean getting calls at odd hours, but bankers are very dedicated to serving clients, he said.
Returning to business as usual
Wilk is grateful that face-to-face meetings are becoming safe again.
"Nothing is better than interacting with our clients in person at their businesses," he said. "However, in the 'new normal' world we find ourselves in, banks must also be able to conduct business virtually and digitally as well."
Those in-person meetings are important to establish and strengthen relationships.
"Most of our clients prefer face-to-face meetings, so we will continue our 'old' practice of meeting in person as we are able to do so safely," Vessely said. "We certainly have grown more adept at virtual meetings and will be able to use them more if circumstances warrant, but overall, we value the relationship building that comes with meeting our clients in person and plan to do more of that as the situation allows."
Future bank employees will need to be adept at technology from the day they begin work, Schneider said. By sheer force of customers' needs, the reliance on virtual technology during the pandemic has accelerated people's comfort levels, he said.
At 1st Source, relationship officers have been spread throughout the U.S. in the specialty financing group for years, Vessely said, but local relationship bankers haven't typically worked virtually on a regular basis. Most 1st Source colleagues worked in the office throughout the pandemic, so their workday impact was minimal, and the technology was readily available to them.
"Technology was really key, and the timing was excellent because we were rapidly evolving our technology," Schneider said. Continuing to invest in technology pays off by making the bank better able to meet the clients' needs, he said.
When bankers were processing PPP loans as rapidly as possible, employees in other departments, including information technology, joined the broad effort to serve as many clients as possible and as quickly as possible, Schneider said.
Finding answers on PPP loans were problematic for 1st Source as well as other lenders initially, primarily because features of the hastily assembled program were still being sorted out, Vessely said.
Among the lessons learned from the pandemic is getting to know more about customers' savvy and comfort levels.
"We have always strived to know our clients, and this became even more important during the pandemic," Vessely said. "We not only need to understand their business, so we know how to serve them better, but we also needed to know their technology savvy for virtual calls, virtual signatures and opening secure documents."
The efforts of banks have paid off. According to an October 2020 survey conducted by Morning Consult on behalf of the American Bankers Association, 40% of respondents were very satisfied with their bank's response to the pandemic and another 36% were satisfied.
Schneider said First Financial has deep relationships with its clients.
"We know them very well," he said.
Collaboration is key.
"I think our clients see us as partners," Schneider said, in addressing the clients' needs so their businesses will thrive and grow.
That includes being able to deliver almost anything virtually now to be more efficient and to make the banking experience easier for the clients, Schneider said.
Security always must be considered in virtual banking. "Confidentiality is a significant concern that can increase with virtual transactions," Vessely said. "We focus on the small things in protecting our client's data, whether it be ensuring a client isn't on speakerphone or using a headset for virtual meetings."
"Pre-call planning is always recommended, so we are meeting our clients' needs," he said.
Managing Editor Larry Avila contributed to this story.
Click here to read more from the August-September 2021 issue of Northwest Indiana Business Magazine.