Employers tap every resource to find and retain workers while some job seekers go own way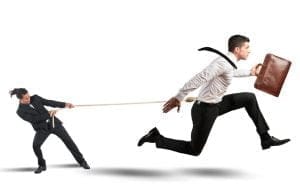 From falling employee engagement to increasing job confidence, industries are struggling to hang on to top talent and attract new faces. But they aren't giving up. Employers are making every effort to impress and recruit fresh talent, including social media, digital billboards and pop-up job fairs.
The professional networking site LinkedIn shows thousands of job openings, but employers often cite few candidates for most postings. So, some employers are turning to more traditional approaches, bringing back job fairs and advertisements.
At the same time, organizations of all sizes are finding current employees who are feeling burnt out or lack engagement. In some cases, well-qualified people simply are deciding to pursue their dreams and venture off on their own. But others are sticking to what they know best.
Strong reputation
Merrillville-based Centier Bank routinely receives workplace awards for its initiatives to retain and recruit workers: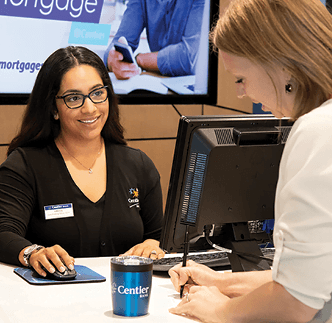 2021 Workforce Diversity Award from the Urban League of Northwest Indiana.
Ranked second "Best Bank to Work For" in the United States by American Banker, and first in the state of Indiana.
Ranked second "Best Places To Work in Indiana" for large companies by the Indiana Chamber of Commerce.
The 2021 Northwest Indiana Business & Industry Hall of Fame Enterprise of the Year.
But it also faced some challenges keeping and finding talent during the past year.
A higher number of associates left during the Great Resignation, which began in early 2021 as the pandemic was subsiding and life seemingly returned to normal. Centier stepped up its efforts to advertise open positions on LinkedIn. The bank also used employee videos to share personal stories about working for Centier.
"Fortunately, for us, we have a strong reputation and employees who love to tell their families, friends and neighbors about the great workplace community here at Centier," said Gina Gervais, employment manager/AVP at Centier.
Centier's human resources team makes it a priority to touch every application that comes into the system. Unlike many other organizations, Centier does not automate.
"We want to carefully look over each candidate's information and background," Gervais said. "We want to honor the time they put in to applying."
She said applications submitted to Centier often include comments that the applicant applied because of a recommendation about the bank's great reputation.
"We have a steady flow of candidates and low turnover rate, in large part due to word-of-mouth support from our associates," Gervais said.

Word also has gotten out about Centier's handling of the pandemic.
"We continue to hear from our team members about how Centier has taken care of them during the pandemic," Gervais said. "Our bank worked with individuals on their situations to develop best approaches, which included hybrid work schedules where possible."
She said, if a Centier employee had a position that required them to be on-site, the bank also worked to ensure safety practices and high levels of comfort for employees.
In addition, during the pandemic, Centier launched a diversity council and several associate-led resource groups focusing on the LGBTQ+ community, as well as people of color, veterans, women and employees with disabilities.
"We continue to see growing numbers of associates join these groups and express interest in the diversity council," Gervais said. "These have been so very well-received, as have our enhanced efforts toward talent development."
She said the goal is for each associate to see a clear path to success and growth with Centier.
Employee engagement
There may be no magic bullet to recruiting in the current climate, but overworking employees is a sure path to failure, according to Bob Tithof, president of JMJ Talent Solutions and JMJ Personnel.
His company places thousands of people in full-time, permanent positions each year throughout Northwest Indiana and the south Chicago area. Tithof, who leads an organization that is celebrating its 25th anniversary in 2022, said his firm witnesses the overworking challenge daily.
"Since there is a staffing shortage, companies often work the current staff excessive overtime and over five days, creating employee burnout and a decline in quality of life," Tithof said. "This is the No. 1 reason we see associates leaving."
For those who stay, Tithof said employers are finding ways to show appreciation — some of which may not have been policy before the pandemic.
"We also are seeing retention bonuses, lump sum payments, hourly raises and flexible scheduling," Tithof said. "The biggest push has been the increase of pay to $15 to $22 an hour for most of our industrial and logistic positions."
He said this is a 25% to 40% increase over pre-COVID levels.
For those who decide to leave their positions, Tithof said the current job market is hot with opportunities. He said he is consistently seeing openings with good companies that offer great advancement channels.
Tithof also is seeing companies try all kinds of different recruiting approaches — from billboards to social media campaigns to street signs and job fairs.
"Employee engagement is a key factor before hiring, when starting and while working," Tithof said. "We have installed software that aids in communicating at certain key times through software automation and bots."
He said the software flags issues and surveys certain responses and then a real person steps in to address the issues before an associate quits or leaves.
Tithof said another issue with recruiting that seems to be common across all verticals and professions is candidates who simply fail to show up for an interview. The no-show rate, according to Tithof, has been steadily increasing during the pandemic.
For 2022, Tithof expects to see more challenges ahead, including the continued need for updated automation programs for recruitment efforts.
"We also thought that the ending of the government-subsidized unemployment would be the catalyst to start the change to having people come in, but we were wrong," he said. "Employers also will continue to be challenged by the lack of engaged workers."
Risk dynamic
Available jobs are not the problem, experts say.
Mike Niedbalski, founder and president of Integritas Search LLC in South Bend, said it has been decades since he has seen a dynamic like the one currently playing out in the job market and recruiting space.
Integritas, a recruiting organization, has seen a larger number of job openings from its clients than in previous years.
"We are seeing many professionals pretty happy and very choosy," Niedbalski said. "We are seeing more offers being turned down and the number of counteroffers on the rise."
He said employers are fighting harder for strong candidates and fighting to keep the great talent they already have on staff.
Niedbalski said risk aversion is playing an interesting part in the current job market. Many people are choosing to stay with their companies and in their roles, given the changing economic market and the ongoing pandemic, he said.
A leap of faith
On the other hand, Niedbalski said his firm also is seeing more people choosing a greater entrepreneurial route.
"We have candidates we work with who are choosing to either start their own businesses or quit corporate life to go the consulting route," Niedbalski said.
Other experts are seeing that trend too. Lorri Feldt, regional director of the Northwest Indiana Small Business Development Center, said her office has seen more people opt to leave their full-time jobs for a consulting role where they are free to organize their work days.

"Most people experienced changes in their work life during (the pandemic)," she said. "If they worked at home, they may have liked that freedom and were not happy to go back to former commutes and schedules."
Feldt said extended time away from the office for some professionals also provided more time to reconsider what to do with their careers.
Angie Nelson Deuitch of Michigan City left her job at NiSource to become a full-time consultant, specializing in guiding clients in areas of diversity, equity and inclusion, through her company Diversity Squared. She said deciding to give up a steady paycheck was the hardest part about leaving corporate life but worth it for her personal and professional well-being.

The health crisis played no part in Nelson Deuitch's decision to go into consulting. "The polarization of America had everything to do with it," she said.
Nelson Deuitch had been operating her business part time since 2017 but jumped into it full time in September 2021. She admits diving in headfirst might not have been the best choice and suggests to others considering starting a business to plan accordingly.
"Understand the investment and risk you're taking," she said. "Think about your health care options if you don't have a significant other or parent with insurance."
But most importantly, enjoy what you'll be doing. "Make sure (your business) is something you will love," Nelson Deuitch said. "It will lessen the blow if the business struggles for a while."
The right fit
For individuals considering a new job, Niedbalski said the current job market offers candidates a strong opportunity to find a company that is a good fit in terms of culture and advancement opportunities.
He sees more companies giving candidates the VIP treatment when it comes to interviews, and he is seeing those companies remind the interviewers to make great first impressions.
"The power has shifted, so interviews are as much about companies learning about the candidates as they are candidates learning about the organizations and cultures," Niedbalski said. "We strongly encourage candidates to do their homework and explore companies and then come to the interviews with questions that will help them learn if the organization and role are good fits."
There are steps employers can take when competing for workers, he said. Networking is still an effective strategy.
For Integritas, that means staying visible. The organization has been attending and sponsoring local events to tap into the local market.
"Staying connected is really important for organizations as they continue to search for great talent in a job market that is leaning heavily in the candidate's favor," Niedbalski said.
Managing Editor Larry Avila contributed to this story.
Click here to read more from the February-March 2022 issue of Northwest Indiana Business Magazine.