Efforts underway to ensure Indiana's employees develop foundation skills along with technical expertise
An organization's workforce recruiting efforts typically focus on technical skills and industry knowledge. But experts say there's more to finding the right worker than looking at a resume.
Individuals with hiring responsibilities say soft skills are in demand. That includes the ability to communicate in writing and verbally as well as recognizing the importance of showing up to work on time.
These qualities are often lacking in today's labor pool, experts say. Several regional stakeholders, including employers, government, staffing agencies and higher education professionals, are examining this problem and seeking a solution.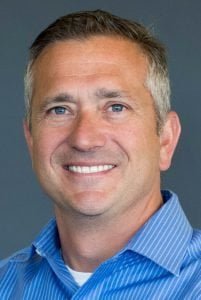 George Douglas, senior vice president of operations at Valparaiso-based Indiana Beverage, is among those who have a vested interest in ensuring workers have a multidimensional skill set.
The issue came to his attention about 15 years ago, when the Northwest Indiana Workforce Board's Youth Employment Council introduced the Work Ethic Certificate. According to Douglas, this program resulted from findings of a survey of companies where decision makers identified qualities they wanted in candidates.
The answer was resoundingly clear: employers want people who can effectively communicate, show up on time and manage their time well, among other things.
Based on that feedback, the board worked with employers and schools to help fill those gaps via the certificate program.
Douglas, who still serves on the board, said the certificate model resonated with him so much that he introduced it to his workplace.
"So, we brought it back here and put it on our job application," he said. "So, when somebody is applying, if they have (the certificate), we'd like to know about it."
Douglas said it gives preferential treatment to those candidates when it comes to landing an interview at Indiana Beverage.
"Certainly, we want to also reinforce for them, 'hey, this is important, no matter where you go in life and what you do, but it's certainly really important here,'" he said. "And so, we want to recognize the effort they put into building up those soft skills."
Douglas recommends that employers and hiring managers follow suit and prioritize this type of training and education. His advice, "I would start with asking applicants coming in whether or not they have completed the certificate, and if they don't, certainly talk with their schools about getting that program in place."
Time is of the essence and the current robust economy only makes hiring more challenging, Douglas said.
"Everyone's scrambling to find (qualified) employees right now and keep them," he said. "So, as recent graduates are coming out and entering the workforce for the first time, the skills are really important. And reinforcing them can close that loop a little bit."
Bottom-line impact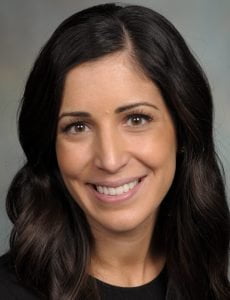 Alyssa Chumbley, co-owner of Express Employment Professionals of Northwest Indiana in Valparaiso, shared Douglas' sentiment. She said their business clients are hungry for employers who boast both strong business acumen and are eager to learn and grow as professionals.
"Candidates who are dependable, coachable and have life experiences in team environments seem to have the highest success rates in not only landing the job but also growing in their careers," she said.
"The willingness to seek constructive feedback, take lessons learned and use them to grow in your industry are soft skills that employers cannot teach, and these skills are typically game changers to the bottom line."
Still, the supply does not always satisfy the demand, when it comes to quality of talent. She said low unemployment means that employers are having to come to terms with the fact that they have to be less selective in the hard skills and focus more on the soft skills of candidates, while being more creative in how they can train and mentor these new team members.
Reaching tomorrow's workers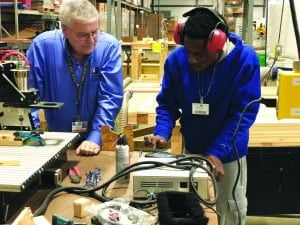 Officials at the state level are aware of these deficiencies. That's why the Indiana Department of Workforce Development works with high schools to better prepare graduates for the demands and expectations of the workforce. Enter the Governor's Work Ethic Certificate, the program launched by the state in 2016.
Associate Director of Youth Initiatives Chris Fitzgerald oversees the program, which is making an impact in more ways than one.
High school seniors in more than 100 participating schools statewide are graduating with sought-after soft skills and have access to a network of about 100 employers in a wide range of industries.
Besides meeting criteria related to attendance and academic performance, students must demonstrate strong communication skills, perseverance, critical thinking and organizational skills.
And the impact is measured in both qualitative and quantitative terms.
According to the state, in program year 2017-18, 105 schools statewide participated in the GWEC program, with a potential reach of 17,000 high school seniors. The Department of Workforce Development issued 1,695 certificates to the Class of 2018 students.
NWIWB also has its own work ethic certificate, which students in grades nine through 12 can earn. The Region program, which launched in 2016, had 31 participating schools during the 2018-19 school year. The Region program awarded 1,267 certificates.
A total of 553 Northwest Indiana 2019 high school graduates earned the state's work ethic certificate.
Fitzgerald calls it a "working man's degree" because it opens the doors to more opportunity after graduation. That's because the participating high schools, higher educational institutions, employers and other community partners have a vested interest in graduates' futures.
Investing in adult learners
Teaching soft skills to high school students isn't the only focus. Programs for adults also are a priority.
Bob Birge, DWD's chief communications officer, said there is an opportunity for the state.
"Indiana has nearly 500,000 working-age adults without a high school equivalency (HSE) or diploma," he said. "So, when people are looking to fill jobs, they should know we have so many people in our community, (and) we just need to get them the right skills to be able to move up to help fill these jobs."
Birge said that's the focus of the state's adult education programs throughout Indiana.
To that end, he said they teach them basic skills, including soft skills, and the requirements that are necessary to earn a diploma or HSE.
Similarly, under the Next Level Jobs initiative, Hoosiers have access to job training through Workforce Ready grants. This program makes it possible for qualifying Hoosiers to enroll in no-cost training programs in any one of Indiana's five high-demand fields: advanced manufacturing, building and construction, health and life sciences, IT and business services, and transportation and logistics.
Hoosiers can earn high-value certificates in these areas at Ivy Tech Community College campuses statewide, and at Vincennes University campuses in Vincennes, Lebanon, Fort Branch and Jasper as well as other approved training providers throughout the state.
On-campus efforts
Indiana University Northwest is in the business of making a brighter future for graduates at the college level.
Sharese Dudley is the director of career services, and her office is charged with helping students gain and retain employment. She said, while gaining a firm command of the hard skills specific to a job is important, it's only part of the story.
"Some individuals are going out into the workplace lacking some of the soft skills, like being able to effectively communicate with others, flexibility, leadership skills, teamwork, team building and time management, etc.," she said.
That's why her team engages students from the time they start their education on campus and continues to guide them into their career trajectory. To that end, they offer services and resources like career counseling, career coaching, guest speaker presentations and workshops.
"We really do stress the importance of soft skills and helping them find ways to build those skills, whether it's related to being part of student groups here on campus, and/or taking charge as you are working on a group assignment within the classroom," she said. "We try to make them aware that there are things you can do now (to graduate better prepared for the workforce)."
And these skills are universally in demand across industries and jobs, contrary to what some students might believe. Take accounting for example, she said. Some might assume that this profession requires little interpersonal interaction because it involves a lot of solitary work, but that's not the case, because there's often a need for teamwork and client interaction.
"When you're handling their finances, you need a high level of communication and trust," Dudley said. "And that can be done, of course, through building interpersonal skills with your clients."
Strengthening communities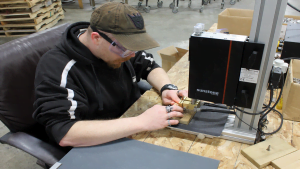 Other types of soft-skills education occur outside the confines of a college campus. Goodwill Industries of Michiana is one example of a nonprofit that is elevating community members in a mission-focused way.
"Our mission is about strengthening communities by empowering individuals through three pillars," said Debie Coble, president and CEO. "One is education, two is job training, and the third is job placement."
Goodwill's Community Career Centers play a significant role in building confidence and skills in their clients. These sites bring services to both individuals and business. For example, the centers host job fairs and hiring events for employers, while also assisting individuals in the job search process. Resume writing, interview preparation and development workshops are just a few of the free services that are made available to the community at Goodwill's retail centers.
Coble said the scope and nature of the services are tailored to the client's needs. Sometimes that means clients need some extra attention or a different approach to help them succeed, especially if they are chronically unemployed or re-entering society after serving time in prison or time out of the workforce.
"So, if somebody needs to do more in-depth case management, our career centers are going to actually refer them into one of our case management programs," she said. "If they choose to enter into that, they'll be with the case manager, and they're going to do an assessment of what their needs are."
Whatever the situation, Coble said her staff will get clients on the correct path so that they can find a job that suits their interests, talents and needs.
"They've been working with staff not only on the soft skills, but in some cases, the hard skills," she said. "We are there to walk alongside during that transition."
Click here to read more from the Aug-Sep 2019 issue of Northwest Indiana Business Magazine.